Pisces Compatibility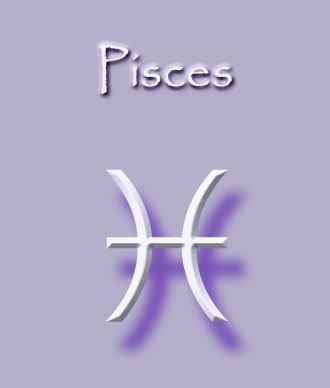 Find your Perfect

Pisces

Love Match...
Check the Pisces compatibility in sex, love and relationships below.

Pisces with Aries Compatibility
Pisces with Aries can be a challenging astrological love match. The cool, sometimes cold water element that affects you as a Piscean can extinguish the hot flames of the fiery Star sign of Aries. As a Piscean you are emotional, sensitive and mysterious that Aries cannot really relate to with their openness and up front attitude. An Aries lover is likely to perplex you and you in turn will infuriate them. Aries cannot relate to and share your deep emotions.
Pisces with Taurus Compatibility
Pisces with Taurus is an excellent astrological love match. You will be instantly attracted to each other. They will be intrigued and mystified by you and you will secure and grounded with them. You see the world differently to Taurus but these differences will enhance both of you. You see the world in many shades of wondrous colour and Taureans are strictly black and white. But both of you love stability and security and will succeed in a long term relationship.
Pisces with Gemini Compatibility
Pisces with Gemini is a challenging love match. You are emotionally sensitive, whereas Gemini can often come across as uncaring and brash. What you do have in common with each other is that you both have two opposing sides to your personalities. Pisces can be kind and caring and then other times selfish and cutting. Geminis have one side that is spontaneous, the other rigid. So you'd both have to display your good sides for this pairing to work.
Pisces with Cancer Compatibility
Pisces with Cancer is an excellent combination and some would say a perfect match! As you are both from the element of water you already have so much in common. You share great emotional compatibility and can connect with each other instinctively. You'll also share spiritual awareness with each other. And as both of you have strong psychic abilities; you'll be able to read each other's minds. Physically, mentally, emotionally and spiritually you're a perfect match.
Pisces with Leo Compatibility
Pisces with Leo can work but you both need to accept each other's differences As a Pisces you are shy, reserved and introspective. Leo are just the opposite being assertive, extroverted and flamboyant. As a bit of a dreamer you seek spiritual answers to your existence and purpose, whereas a strong willed and dynamic Leo needs to taking action to get things done. Opposites can attract and both of you could give each other a different perspective to make the relationship succeed.
Pisces with Virgo Compatibility
Pisces with Virgo can be an extremely difficult astrological love match. The differences between you are vast. As a Pisces you are sensitive and intuitive and feel emotions deeply, whereas Virgo is rational, grounded and down to earth and need stability and security. Your approach to life and your personality traits are so different. This Pisces - Virgo pairing can work if you believe that opposites attract.
Pisces with Libra Compatibility
Pisces with Libra can either be a match made in heaven or one that is doomed to failure. You will either find a strong emotional bond together or just simply confuse each other. You will either instantly 'get' each other or you never will. You love your alone time when you can do most of your imaginative dreaming, whereas Libra never likes to be alone and constantly needs social interaction. This difference could prove to challenging for both of you.
Pisces with Scorpio Compatibility
Pisces with Scorpio is an excellent combination and some would say a perfect match! Both of you share the deep emotions that come from being born from the element of water. You are powerfully bonded to each other, almost immediately and will never shy away from expressing the feelings you have for each other. You are both wonderfully loyal, once committed, and will have a loving and lasting relationship together.
Pisces with Sagittarius Compatibility
Pisces with Sagittarius is not usually an ideal astrological love match. You are complete opposites in most respects and do not share many similar personality traits. Your introspective and sensitive nature is so different to the adventurous and blunt personality of Sagittarius. The only way this Pisces –Sagittarius paring can work is if you both understand and respect the others point of view and perspective on life.
Pisces with Capricorn Compatibility
Pisces with Capricorn can be a good astrological love match. You are both very different but this can be appealing. You are loving, giving and self sacrificing so would your Capricorn lover with affection. Your dreamy emotions could do with a bit of your down to earth reality given by Capricorn and you in return could offer a dose of imagination and intuition. You are ruled by your heart, whereas Capricorns are ruled by their heads. If you can work together to combine the two you'd make a perfect pair.
Pisces with Aquarius Compatibility
Pisces with Aquarius can be an extremely difficult astrological love match. This paring is normally found in secretive affairs. Because of status, cultural, age or religious differences this relationship may need to be clandestine. The secretive nature is enthralling at first but can be very wearing long term. If you both have the staying power to maintain the relationship until you can go public then this relationship can last a lifetime.
Pisces with Pisces Compatibility
Pisces with Pisces is an excellent astrological love match as you are so similar. You are both very psychic and can connect with each other's emotions, moods and sensitivities easily. You are both committed to achieving a loving and lasting relationship together and your selfless and self sacrificing nature will ensure that you give each other unconditional love. A Pisces - Pisces love match makes for an almost perfect relationship.
Love Spells That Work...
If you are an Pisces Man or Pisces Woman and know in your heart that your lover is the one for you, but the stars seem to say you are not quite a perfect love match then you can do something about it. Quite simply a powerful Love Spell will override any supposed incompatibility issues.
I have a range of amazing Love Spells that work to help you to ATTRACT, COMMIT to or REUNITE with a lover.
So why wait for fate and destiny to pull you together? 
Have an amazing and powerful Love Spell cast tonight!
---
The Full Moon is Approaching
Here's your chance to Order your own Powerful Full Moon Spell
Powerful Full Moon Spell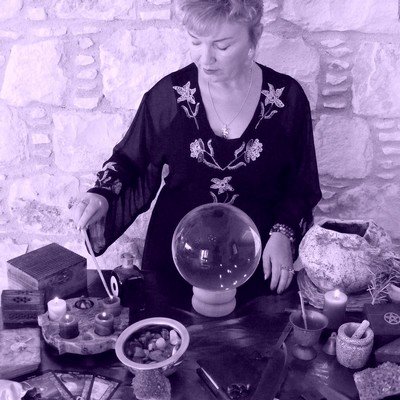 Cast within 24 hours of the Full Moon by Alizon, an experienced White Witch and Spell Caster.
A powerful Full Moon Spell Ritual to manifest change and success for you.
PRICE
From $80

AFTER YOU HAVE PAID
Click Here
to send me your details
I will need your full name and date of birth
Within 24 hours I will email you with confirmation and more details
When purchasing this service from me you are assumed to have read my Terms and Conditions
---
Don't miss out on the coming Full Moon December 2022...
Your chance to change your destiny
You may want a Full Moon Spell to:
Allow money to flow to you
Enhance your sexual attraction
Allow a business or career to prosper and grow
Gain committed love & total faithfulness from a lover
Reunite with an ex lover
Become prosperous and successful
Change your bad luck to good
Or any positive purpose you may have
Tap/Click here to learn more