Alizon Casting Spells to Change Your Life!

  SAFE
  EXPERT
  SKILLED
  TRUSTED
  RELIABLE
  EXPERIENCED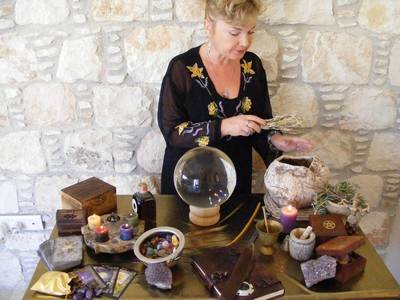 It's true that we all want to improve our lives and make our dreams a reality. And if you align yourself to the vibrational frequency of the Law of Attraction this is exactly what you can do!
And the easiest and most direct way to do this is via the ancient art of Spell casting by a real Witch.

Pink Aura
Pink Aura Colour Meaning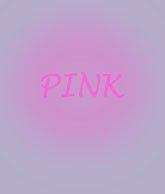 What are Pink Auras and what does it mean to have pink as one of the dominant colours of the Aura? The Aura colours that surround an individual can reflect their personality and point to their future destiny. Many have studied Aura colour meanings and I can detect the predominant Aura colours surrounding someone.

Having predominantly pink in an Aura means a person is by nature loving and giving. They love to be loved too. Because of this they gather around them close friends and family at every opportunity. They like to host family events and are very generous of their time. They have a high regard for their health and will look after their bodies with good diet, nutrition and exercise. 
Pink Aura people are very romantic and once they have found their soul mate will stay faithful, loving and loyal for life. They tend to have very strong Heart Chakras but may have their other Chakras blocked.

Having predominantly pink in an Aura indicates that a person is a natural healer, highly sensitive to the needs of others and has strong psychic abilities. They also have very creative ideas and strong imaginations. Because of these personality traits the Pink Aura person makes great writers of novels, poetry or song lyrics.
People with pink in their Aura hate injustice, poverty and conflicts. They strive always to make the world a better place and will make personal sacrifices in the pursuit of this ideal.
Pink Aura people are strong willed and highly disciplined and will expect high standards from others. They have strong values and morals and seldom deviate from them. Because of their honesty and likable nature they are valued as employees but also make excellent employers because of their sense of fairness.
On the downside people with pink in their Aura can sometimes suffer low moods and depression. They can be quite naïve and have an innocent outlook to life. They can appear to be gullible, making them easy prey for bullies and manipulative people.

They can also be day dreamers and cut off from the hard realities and practicalities of day to day life. They often find it difficult to make good choices and may suffer because of this.
They can also be prone to unpredictability and a have tendency to suffer mood swings. They can also be overly needy, too sentimental and controlling.

Aura Colours

In Aura Readings a gifted Psychic can not only identify your predominant Aura colour or colours but also any blemishes, patches or streaks of darker colours that may be holding you back and preventing you living the type of life you want for yourself.

We all know of the phrases "seeing red", being "green with envy", "feeling blue" and having a "yellow streak". These undoubtedly have their basis in the colours of the Aura.

A cowardly person could very well have deep yellow streaks throughout their Aura. A jealous and envious individual will display deep green blotches throughout their Aura,
Someone suffering from depression or low moods generally has a predominance of dark blue patches in their Auras. And angry, volatile and hot tempered people normally have large amounts of dark red in their Auras.

Each Aura colour is related to the characteristics and personality traits of individuals.

Aura Cleansing

If you send me a recent head and shoulders picture I can detect if the colour pink is dominant in your Aura. I can also check if your Aura is tinged and tainted with deep and dark coloured streaks, blotches, shadows or patches. These unwanted blemishes in the Aura can come from traumatic events in past lives or emotional, physical or mental pressures in a present life. This manifests itself as dark, dull Aura colours.
I can detect these negative blemishes within your Aura colours and use gentle but powerful Minoan Energy Healing to repair your Aura.

Auras and Chakras and the Law of Attraction

The Chakras are the invisible cogwheels within our bodies that if kept open and free flowing keep us healthy and happy. When they are blocked problems will occur with mental, emotional and physical health. Free flowing Chakras help you to process the universal energies that are around your Aura and within you. An Aura is the luminous energy field that surrounds you.

We are born with a clear, bright, glowing and vibrant Aura which attracts positive energies to us and repels negative energies. Over time the Aura can get tinged and tainted with dark shadows or clouds attracting unwanted negative energies. This blemished Aura can leave you feeling stressed, tired, unbalanced, unhappy and depressed. It can also attract even more negative energies, negative and strained relationships, difficult and testing circumstances and general feelings of struggle and stress.

So we need both smooth running internal cogwheels (Chakras) for health and well being and a vibrant Aura containing many colours and many layers. These layers intermingle and convey information through the seven Chakra energy centres and to the external environment.

What if the Law of Attraction isn't working for you?
If you've tried to use the Law of Attraction methods to attract health, wealth and happiness toward you without success there could be a good reason for it.
It is most likely that either your Chakras are blocked via past negative experiences, ill health, stress or worry or your Aura is blemished, tainted or damaged via painful and fearful emotions.
 
Fear of the future, feeling insecure and powerless are all negative emotions associated with a life lacking direction, security and stability. Blocked Chakras holding onto negative emotions will seep into your Aura causing dark and negative energies to surround you.

And as the Law of Attraction states 'like attracts like', so you are very unlikely to attract the type of life you want for yourself without help.

Having you Aura Cleansed and Chakras Energized will dispel the negative energies surrounding you and replace them with only positive energies that are very attracting of positive people, experiences and opportunities.

You will be sending out the powerful message that you want your desires to be fulfilled.

A clear, bright and glowing Aura and free flowing Chakras are essential in living a successful, fulfilling and happy life and is very attracting.
Have Your Aura Cleansed and Chakras Energized

Chakra Energising and Aura Cleansing  involves each of the 7 major Charkas being individually and powerfully energised.

AURA CLEANSING

JUST $29.99
After making payment CLICK HERE to submit your details for your Chakra Energising and Aura Cleansing. I will then contact you for you to send me your photograph to assess your Aura and connect you psychically. 

Disclaimer: Chakra Energising and Aura Cleansing is a complementary healing therapy and is not a substitute for medical care. Information on this site is not intended to diagnose, treat, cure, or prevent any disease. You should consult with the appropriate health practitioner in case of any medical condition.

Sharing is Caring! Please share it with your friends!


The law requires me to state that the contents of this website are for entertainment purposes only.
Psychic, tarot and spell casting services cannot be a substitute for professional, legal,
medical, financial or psychiatric advice/care, where appropriate.
You must be at least 18 years old to make any purchase from me.

© Copyright All Original Content 2006 – 2021 Alizons-psychic-secrets.com. All Rights Reserved.
Reproduction in whole or in part without permission is not permitted.