New Moon Spell Casting

In This Issue:
Does the Moon Affect our Lives?
Are our Bad Decisions Caused by the Moon?
The Importance of Moon Cycle Awareness
New Moon Affirmations
New Moon Spell Casting

Inspiration Spell
Alizon's New Moon Spell
---
The New Moon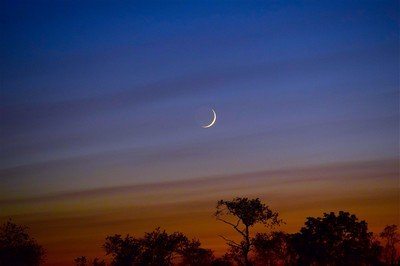 The New Moon is here, and it is a time when people should look productively to some positive changes in their lives. It's the perfect opportunity to start something new, a new adventure, a new relationship, discarding the old, tying things that were holding you down and holding you back - be it your career, a lacklustre love life, or a bland sedentary lifestyle commonly called being in a rut.

The New Moon can auger these changes successfully in your life – the clue's in the name!

Can the Moon be a real influence in our lives?

---
Alizon's New Moon Spell Casting

The New Moon Phase is a powerful lunar energy for new beginnings and achieving wishes. To have a Spell Cast on this special night is an opportunity to exploit this special lunar energy. This Spell is Cast on the night of the New Moon. This is New Moon Spell Casting at its best!

A New Moon Spell can:
Attract a new love into your life
Begin a fresh start with an ex-lover
Commence a new beginning in your career
Create a new successful business
Manifest a new period of abundant wealth and prosperity
Bring positive good luck for lottery wins and gambling
Enable a completely fresh start in your confidence
Or any positive purpose you may have

Casting Spells on the New Moon can have amazing results and allow fresh starts, new beginnings, and new opportunities. Discover how New Moon Spell Casting can change your bad luck to good luck and bring you health, wealth & happiness. Do want inspiration for a new direction in your life? Is your love life stalled – or non-existent? Are you stuck in a rut? The New Moon brings new starts and new energies.

Powerful Money Spell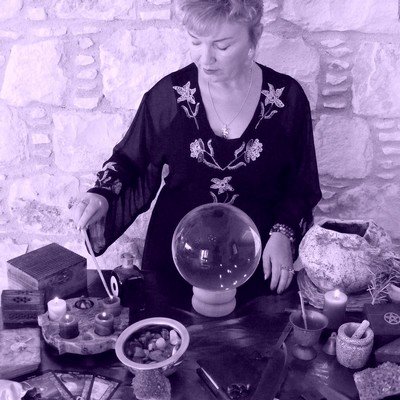 From ONLY
$80.00
A powerful New Moon Spell Ritual for New Beginnings in your life. Cast by Alizon, an experienced White Witch and Spell Caster.

AFTER YOU HAVE PAID
Click Here
to send me your details
I will need your full name and date of birth
Within 24 hours I will email you with confirmation and more details

When purchasing this service from me you are assumed to have read my Terms and Conditions
---
In addition to Casting your Spell, I'll also Cast a
FREE

Aura Cleansing and Curse Removal Spell
This FREE Spell Ritual will help remove any negativity, Curse, Hex or other impediment that might have infected you and blocked or hindered your wishes, goals and happiness in the past.

Ridding negative energy is very important as it can be very damaging and toxic and cause all kinds of bad luck. It can prevent you living the kind of life that you most desire.
This FREE Spell will rid you of any curses, hexes, being the victim of the evil eye or general bad luck.
I will cast this FREE Spell on your behalf to clear any negative energies swiftly and allow the supportive influences and positive elements of your Spell to act very quickly and enables you to be open and ready to receive your desired outcome.

---
Are you Cursed with Bad Luck?
Whenever I Cast a Spell for someone, I also cast a FREE Cleansing Spell, often referred to as a Curse Removal Spell. This is because many people who come to me for help, feel that for some reason they are unlucky in life. They are often the victims of negative energy surrounding them, or of even being Cursed. This free Spell destroys that barrier and opens up the ability to receive blessings and good fortune.
There are generally two reasons why you experience continual bad luck that holds you back from living the complete life you want for yourself. These are by having a curse placed upon you and/or having a weak or damaged Aura.

Being cursed, hexed or the victim of the Evil eye, Voodoo Magic, Black Magic or a Generational curse that is passed on through family ties will have serious consequences to your health, wealth and happiness, and your ability to achieve your goals.

Being cursed is the number one reason for continuous bad luck that plagues your life. Problems with money, sex, relationships and health can all be the result of a curse placed on you. And having a curse upon you will radically and drastically damage your Aura.
---
Have you a Weak or Damaged Aura?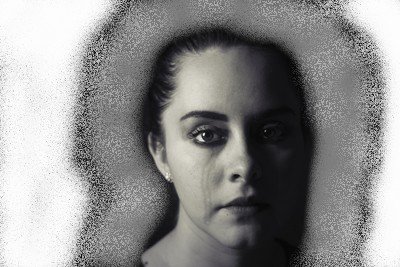 Your Aura is of course the invisible energy field that surrounds and protects your body from negative energy, negative forces and negative entities.

Everyone is born with an Aura that is bright, vibrant and extremely protective. But overtime and due to stressful and sometimes traumatic events the Aura becomes weaker. It becomes dark, dull and ineffective when you experience emotions such as grief, fear, worry and anguish. Experiencing surgery, damage to bones or organs, illnesses, bacteria or viral infections, poor sleep, chronic pain, chronic fatigue and traumatic events also damage the integrity of your Aura.
Basically, the more historic stress and trauma you have suffered and the more anxiety and depression you experience, the more damaged your Aura becomes.  

A weakened Aura causes an immense amount of negative energy to damage your soul, heart and mind. Without intervention this naturally leads to a depressed spirit, which makes living a free and joyful life almost impossible. Your sleep patterns are affected and a decline in your health is inevitable.

Everything seems bleak to you and life is very difficult and stressful. Hypersensitivity to stress leads to an increase in anxiety and depression, which in turn causes immeasurable harmful emotions and negative energy.  This vicious cycle of stress, anxiety and depression leading to negative energy that further weakens your Aura needs to be broken. Your damaged and weakened Aura needs to be restored to a vibrant state. I can do this for you.

That is why with every Spell I cast I also perform a FREE Curse Removal Ritual and FREE Aura Cleansing. And this is why my Spells are so popular and successful.

This will allow you to be free from the bad luck, once and for all! You can begin to live the kind of life you have always wanted!

---
Does the Moon Affect our Lives?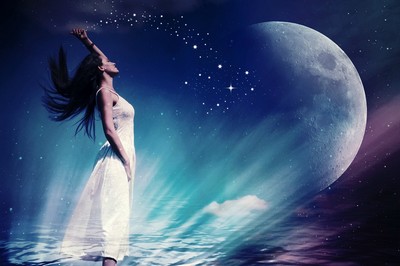 Everyone is aware that the Moon goes through different phases and appears to be a different size and shape in each phase. A full Moon (perfect sphere), waning Moon (lessening), new Moon, (not visible) or waxing Moon (growing) is significant in its own way.

The Moon affects the tides of the oceans that make up two thirds of the planet earth. We as humans are also made up of two thirds water so it comes as no surprise that the Moon has some effect on us too.

The term "lunatic" is derived from the word lunar comes from the folklore beliefs that the Moon had profound effect on mental health and emotions.

Many women unknowingly attune their menstrual cycle to that of the Moon's cycle. The 28 day or so cycle matching that of the lunar cycle with ovulation occurring at the significant new or full Moon phase.

If you begin to attune yourself to the cycle of the Moon you may notice different phases in your own body cycle match up with that of the Moon phase. Your moods, preferences and the choices you make may be influenced by the phases of the Moon.

---
How many times have we had an attack of "lunacy" and made the totally wrong choice or decision at one time only to regret it bitterly just a couple of days or weeks later? How many times have we said or done something that was totally out of character and has affected our relationships with others? How many times have we begun a diet, tried to rid a bad habit or break free from a bad relationship only to fail?

Many of us have learnt the hard way that "shopping bargains" like the lime green jump suit that looked so chic in the store looks simply hideous hanging in the closet and more ridiculous on the one occasion it was worn by us. Or what about the half shaven, half curly perm hair style that looked so good in the hair fashion magazine but looks simply comical on us.

Hair disasters and fashion faux pas" aside more serious consequences to inappropriate choices and decision-making blight many people lives for many years. Choosing the wrong person to commit to, to become a parent with or not expressing true feelings and letting a soul mate slip away all are bad relationship decisions that could have been avoided.

Similarly taking the wrong career path, passing up on lucrative business opportunities or making bad investments can impact on health, wealth, and happiness for many years.

Wouldn't it be nice to know exactly when the best time was to make major decisions in your life or to ask someone for a date, to apply for a job, to have a new hair style or to have an interview with your bank manager?

---
Are our Bad Decisions Caused by the Moon?
The Importance of Moon Cycle Awareness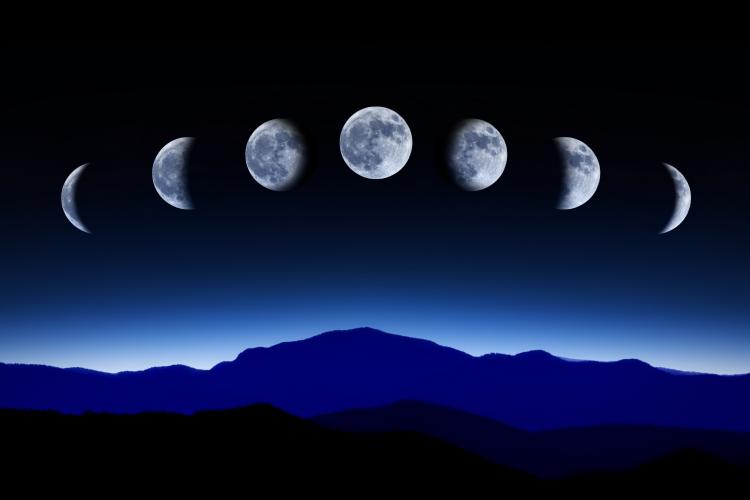 It's a good idea to become aware of each phase of the Moons cycle and try to align yourself with the different energies so that you can lead a truly magical life. A life when you strife to make the right decisions and choices at the right times.

The Moon is a powerful source of energy, and most Pagans follow closely the lunar cycles and plan their daily lives, rituals and Magic around them.

A Moon phase cycle occurs once every 28 days or so in which the full Moon lessens and is known as a waning Moon. The waning Moon lessens further until it is not visible at all in the night sky. This is known as the new Moon or dark Moon. The new Moon begins to grow and is known as the waxing Moon. The waxing Moon grows further until it is a complete sphere and is known as the full Moon. This cycle of lessening, disappearing, growing and becoming full continues as a monthly lunar cycle.

---
New Moon Affirmations
The New Moon promotes determination and resolve to make changes. To reinforce this purpose, it's a great time to practice some positive affirmations to drive you forward. Try these affirmations during the New Moon phase and repeat them daily until the following New Moon. The New Moon affirmation will be:

I attract abundant wealth and prosperity.
I attract loving and supportive relationships
I attract opportunities and have good fortune in everything I do
Repeat these affirmations with sincerity and belief several times a day if possible.

---
New Moon Spell Casting

Around the new moon phase is a great time to take a break and to rest. Take a break from the mundane day to day activities and try something new and different. Go somewhere you've never been before. Try a new hairstyle or new look. Give your body a rest by perhaps fasting or detoxing. If you haven't already tried the 5:2 Diet then the New Moon date is the perfect time to commence this revolutionary and liberating way of eating.

The Spells chosen for the New Moon are Spells to symbolise changes within your life.

---
New Moon Spell Casting - Inspiration Spell

Many people feel lost and have no real direction in their life. They don't know where to go and what to do.

I have a Spell that will help you find your real direction. A Spell you can Cast yourself. This is my crafted Inspiration Spell and is designed to inspire, motivate and direct your energies to new exciting ventures, projects and goals utilising all your existing skills and talents fully, and is very relevant at the time of the New Moon.

For this Spell you will need the following items (Correspondences).

Sea Salt
Water
A red candle
Pinch of dried sage
Four objects connected with your creative skills or successes, (these items could be a paintbrush, a pen, sewing thread, or a cupcake case!)

On a table place the following items.

A small glass or metal container filled with Sea Salt in the North position.
A red candle in the South position.
A  bowl of water in the West position.
A glass or metal container filled with Dried Sage in the East position.
Place your 4 objects in the middle of the table.

Light the candle and dried sage. Hold the first of your success objects and silently explain what it is and how it represents a success or skill in your life. Repeat this with the remaining 3 items. (For example, "I used this pen to create a beautiful poem.")

Visualise the element of Air and look towards your dried sage and inhale deeply and say:

"I have the power of Air"

Visualise the element of Fire and look towards your altar candle, feel the heat from the candle on your hands and say:

"I have the power of Fire"

Visualise the element of Water and look towards your bowl of water and run your fingers through the water and say:

"I have the power of Water"

Visualise the element of Earth and look towards your container of salt and touch the salt and say:

"I have the power of Earth"

Look toward your four success objects and focus on all that you have achieved in your life so far: the obstacles you have overcome, the successes you have gained, the challenges you have taken on.

Say 3 times:

"The power of Earth, Air, Water and Fire
Combine within me now to inspire
Success in all that I choose to do
My hopes and dreams and wishes too
Bring henceforth to me
So mote it be!"

...and Ground Yourself.

Positive energy is very important if you are to live an abundant and prosperous life and build up good karma. A great way to do this is by undertaking some charity work.