Midsummer Magic
Summer Solstice June 21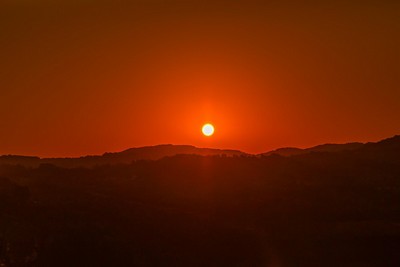 Midsummer Magic is the magical and powerful time of the Summer Solstice.
The Summer Solstice, also known as Litha is a time when potent magic can make manifest positive and momentous changes to wealth, prosperity, love and happiness.
The energy on and around the Summer Solstice is one of immense power and potency. It is a very powerful energy, acknowledged and honored by the ancients. It is believed that Midsummer Magic has the power to allow the seemingly impossible to materialize and manifest.
It is the perfect time for Magic and Spell work for career advancement, business success, wealth creation, prosperity, commitment in love relationships and overall happiness. Whatever you most desire can be made manifest by using Midsummer Magic. It is said that no request for dreams and wishes to come true can be refused on Summer Solstice Day.
---
The Powerful Connection Between Magic Spells and the Summer Solstice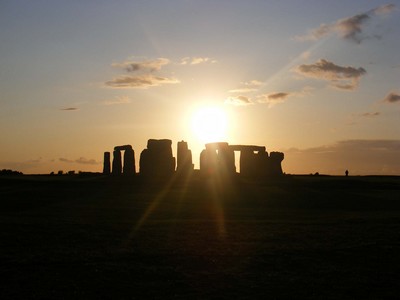 The Summer Solstice, also known as Midsummer, is the day of the year when the sun reaches its highest point in the sky, granting us the longest period of daylight. This moment, steeped in myth and tradition, holds a powerful connection to the casting of Magic Spells.
During the Summer Solstice, the veil between the physical and spiritual realms is believed to be thinner, making it an ideal time to work magic and set intentions for the coming months. The sun's power is at its peak, and its abundant energy can be harnessed to imbue your spells with extraordinary potency. It is a time of celebration, of welcoming the richness and fertility brought by the sun, and using these energies in our magical workings.
Magic spells cast during the solstice can focus on a range of intentions, such as love, healing, prosperity, creativity, or personal growth. The bright, lengthy day allows for ample time to prepare and cast spells, with many preferring to do so during the golden hours of dawn or dusk when the sun's energy is particularly vibrant.
The Summer Solstice also signifies a time of transformation. Just as the sun begins to wane after reaching its zenith, so too can we use this time to cast off what no longer serves us and focus our intent on welcoming change and progress.
By aligning our magic with the natural rhythms of the earth and sky, we forge a deep connection to the world around us. This can lead to more effective spellwork and a greater understanding of our own potential and place in the universe. Harnessing the powerful connection between magic spells and the summer solstice can thus bring about profound results, grounding us in tradition while propelling us toward the future.
---
Sowing Seeds of Intention: Spells for Love, Prosperity, and Growth
The summer solstice, a time of vibrant energy and renewal, is a potent period to sow seeds of intention. As the sun is at its zenith, the world basks in its warmth, symbolizing abundance, joy, and possibility. In this time, we can focus our intentions on love, prosperity, and personal growth.
Love Spells
The warmth of summer and the heightened emotions of the solstice create a fertile ground for love. Love spells cast during this time can help in strengthening existing relationships, attracting new love, or promoting self-love. It's essential to approach these spells with pure intentions and an open heart. Consider incorporating rose quartz, known as the love stone, into your rituals for its properties of encouraging unconditional love.
Prosperity Spells
The summer solstice is closely associated with abundance and wealth. After all, it is a time when nature is in full bloom, and the world is full of life. Prosperity spells cast during the solstice can set intentions for financial stability, career advancement, or general prosperity in all aspects of life. Green aventurine, often referred to as the stone of opportunity, could be a potent addition to your prosperity spells.
Growth Spells
Summer solstice is a period of growth, perfect for casting spells focusing on personal development, such as gaining confidence, cultivating positivity, or breaking bad habits. Sunstone, with its radiant energy, is a perfect complement to growth spells, embodying the life-giving energy of the sun and promoting empowerment and independence.
Remember, the key to successful spellwork is intention. Visualize your goals vividly, channeling the energy of the solstice into your intentions as you plant the seeds for love, prosperity, and growth. As the sun nurtures the earth, so will it nurture your intentions, helping them grow and flourish in the months to come.
---
Litha Midsummer Spell
The Summer Solstice, with its energetic vibrancy and boundless potential, is indeed an opportune moment to harness the energies of the Universe to manifest love, prosperity, and growth in your life. However, for many, spell casting may seem daunting or the outcome less certain without proper guidance or experience.
I offer a unique Summer Solstice Spell, or Litha Midsummer Spell Casting service, designed to help you make the most of this powerful period. Whether you are seeking love, abundance, or personal growth, my specialized spells, carefully tailored to your specific needs and intentions, can help guide your desires into reality.
Using traditional techniques, I combine powerful elements such as rose quartz for love, green aventurine for prosperity, and sunstone for growth. By aligning these with your personal intentions, I craft a unique spell that is in harmony with the energies of the Summer Solstice.
Moreover, my Summer Solstice Spell Cast service will help you navigate the magical realm without apprehension, allowing you to focus on setting your intentions and visualizing your goals. As the sun nurtures the Earth, my spell casting will seek to nurture your intentions, helping them to grow and flourish in the months ahead.
Take the first step towards manifesting your desires. Click the Buy Now button below and prepare to harness the power of the Summer Solstice to your benefit. There's no better time to sow your seeds of intention.
---
Order Your Litha Midsummer Spell
This Spell is Thrice Cast which means it is cast 3 times in one evening to add immense power and positive energy.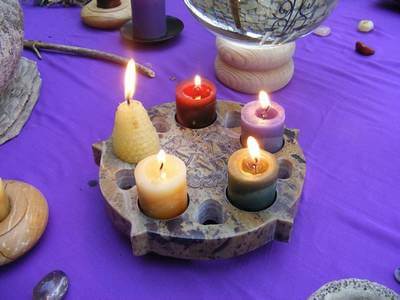 Cast 3 times for Powerful & Potent Energy.
LITHA SPELL

JUST $99.99
---
AFTER YOU HAVE PAID
Click Here
to send me your details
I will need your full name and date of birth
Within 24 hours I will email you with confirmation and more details

When purchasing this service from me you are assumed to have read my Terms and Conditions
---
In addition to Casting your Spell, I'll also Cast a
FREE

Aura Cleansing and Curse Removal Spell
This FREE Spell Ritual will help remove any negativity, Curse, Hex or other impediment that might have infected you and blocked or hindered your wishes, goals and happiness in the past.

Ridding negative energy is very important as it can be very damaging and toxic and cause all kinds of bad luck. It can prevent you living the kind of life that you most desire.
This FREE Spell will rid you of any curses, hexes, being the victim of the evil eye or general bad luck.
I will cast this FREE Spell on your behalf to clear any negative energies swiftly and allow the supportive influences and positive elements of your Spell to act very quickly and enables you to be open and ready to receive your desired outcome.

---
Are you Cursed with Bad Luck?
Whenever I Cast a Spell for someone, I also cast a FREE Aura Cleansing Spell, often referred to as a Curse Removal Spell.
Many who seek my help feel the weight of bad luck holding them back. They sense negative energy surrounding them, and some believe they're cursed. But fear not, my FREE Spell destroys that barrier and opens up the ability to receive blessings and good fortune.
There are two ominous reasons behind your continuous misfortune and bad luck, preventing you from living the life you desire. These are by having a curse placed upon you and/or having a weak or damaged Aura.

Being cursed, hexed or the victim of the Evil eye, Voodoo Magic, Black Magic or a Generational curse that is passed on through family ties will have serious consequences to your health, wealth and happiness, and your ability to achieve your goals.

Being cursed is the number one reason for continuous bad luck that plagues your life. Problems with money, sex, relationships and health can all be the result of a curse placed on you. And having a curse upon you will radically and drastically damage your Aura.
---
Have you a Weak or Damaged Aura?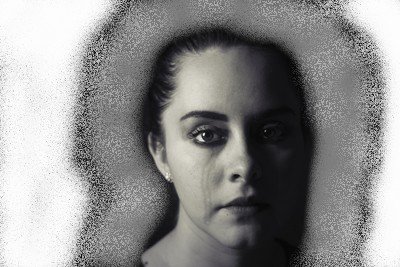 Your Aura is of course the invisible energy field that surrounds and protects your body from negative energy, negative forces and negative entities.

Everyone is born with an Aura that is bright, vibrant and extremely protective. But overtime and due to stressful and sometimes traumatic events the Aura becomes weaker. It becomes dark, dull and ineffective when you experience emotions such as grief, fear, worry and anguish. Experiencing surgery, damage to bones or organs, illnesses, bacteria or viral infections, poor sleep, chronic pain, chronic fatigue and traumatic events also damage the integrity of your Aura.
Basically, the more historic stress and trauma you have suffered and the more anxiety and depression you experience, the more damaged your Aura becomes.  

A weakened Aura causes an immense amount of negative energy to damage your soul, heart and mind. Without intervention this naturally leads to a depressed spirit, which makes living a free and joyful life almost impossible. Your sleep patterns are affected and a decline in your health is inevitable.

Everything seems bleak to you and life is very difficult and stressful. Hypersensitivity to stress leads to an increase in anxiety and depression, which in turn causes immeasurable harmful emotions and negative energy.  This vicious cycle of stress, anxiety and depression leading to negative energy that further weakens your Aura needs to be broken. Your damaged and weakened Aura needs to be restored to a vibrant state. I can do this for you.

That is why with every Spell I cast I also perform a FREE Curse Removal Ritual and FREE Aura Cleansing. And this is why my Spells are so popular and successful.

This will allow you to be free from the bad luck, once and for all! You can begin to live the kind of life you have always wanted!

---
---
---
---
---
Midsummer Magic Ritual

The Spell I will cast for you on the Summer Solstice June 21 is part of the Midsummer Magic Ritual I conduct on the feast and Sabbat of Litha.
Because of the immense positive and powerful energy created at this time it is possible to harness the power to fulfil almost limitless wishes and desires.
---
Missed the Summer Solstice?
If you are too late or too early for a Summer Solstice Spell to change your destiny for the better then take a look at the other Spells I cast throughout the year. These include Money Spells, Love Spells and Sex Spells.

Litha Spells That Work
This is your opportunity to have me; Alizon, White Witch and Spell caster personally cast your own powerful Litha Spell.

Whatever your current situation I'm sure I can help as I am expert at casting Spells that work with amazing results.
My Spells are cast in love and light, with harm to none and do not bend the will of anyone. In this way you can be assured that all positive ways to allow you your heart's desire are sought out.
Spells that work with the Law of Attraction are known to be very powerful and enable your wish or desire to be sent to the Universe swiftly and effectively.
I also offer a Free Spell in the form of a Cleansing Spell to remove any negative energies that may be surrounding you. This helps purify and cleanse your aura making you open and ready to receive positive energies and your heart's desire.
Positive energy is very important if you are to live an abundant and prosperous life and build up good karma. A great way to do this is by undertaking some charity work.   

---