Creating a Magical Space
Creating a Magical Space for yourself is the first key step in developing your psychic ability.
This Magical Space,(sometimes referred to as a Sacred Space), will be the source of your peaceful environment for the development of your intuition, psychic sense, or spiritual awareness – whatever you wish to call it.
It will also be a refuge for you.  Whenever you need to gather strength, acquire peace, or rekindle your faith – you can move into this sacred Space, your oasis in a noisy world.
Choosing your Magical Space

Your sacred Space can be anywhere, but it must provide the right environment for the development of your intuition. Your sacred Space will be a place in space and time.  It should be quiet and free from disturbances. Try to choose a place that is uncluttered, or a space within a space that is clean and free from distractions.
Not everyone can have a space that they can set aside for this purpose.  If you cannot, it does not matter, because you can "cleanse" any space to perform and invoke Magic.

Adorning Your Magical Space
If you can have an exclusive place, you can adorn it with things that you feel will help you create the perfect ambiance for your psychic development and meditation.  Account for all the five senses when adorning this place.  Something to see, feel, smell, taste and hear.  Your talisman, soft cushions, incense, wine and music.
Try to have coloured items that represent the elements of Fire, Earth, Air, Water and Spirit - Red, Green, Yellow, Blue and Purple. Candles in these colours are perfect.

You will also need representations of the elements within your Sacred Space for example an incense stick to represent the element of Air, a candle to represent the element of Fire, a small container holding salt to represent the element of Earth and a small dish or bowl of water to represent the element of 
Water.
Whatever you choose, try to use only items that are made from natural sources such as wood, stone or shell.

These representations can be placed upon your 'Altar', which can be any surface that will hold the tools and ingredients you need for your Spell work. (A small wooden foldaway table is ideal) Your Altar can be as simple or elaborate as you wish. You can adorn your Altar with beautiful cloths, statues of deities, flowers, seashells, crystals and candles or leave it plain and simple.

The Full Moon is Approaching
Here's your chance to Order your own Powerful Full Moon Spell
Powerful Full Moon Spell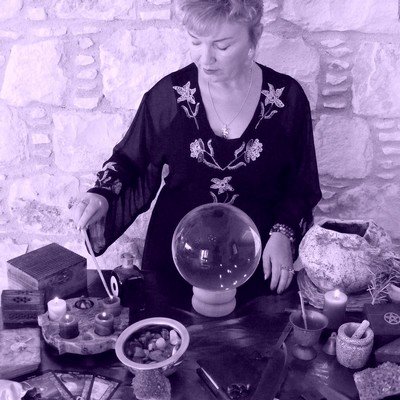 Cast within 24 hours of the Full Moon by Alizon, an experienced White Witch and Spell Caster.
A powerful Full Moon Spell Ritual to manifest change and success for you.
PRICE
From $80

AFTER YOU HAVE PAID
Click Here
to send me your details
I will need your full name and date of birth
Within 24 hours I will email you with confirmation and more details

When purchasing this service from me you are assumed to have read my Terms and Conditions
---
Don't miss out on the coming Full Moon April 2023...
Your chance to change your destiny
You may want a Full Moon Spell to:
Allow money to flow to you
Enhance your sexual attraction
Allow a business or career to prosper and grow
Gain committed love & total faithfulness from a lover
Reunite with an ex lover
Become prosperous and successful
Change your bad luck to good
Or any positive purpose you may have
---