Long Distance Relationship
Having a Long Distance Relationship
This Long Distance Relationship page is part of my Relationships series...

Relationships that have to suffer long periods of separation causing lovers, partners, and spouses to be deprived of each other's company for weeks, months or possibly years can work, but they need a lot of extra effort and some planning. The most successful long distance relationships have a plan to manage the distance.
No one would purposefully choose to be in a long distance relationship, but circumstances, such as geographical location and work commitments, can keep people apart.
The phrase "absence makes the heart grow fonder" can be true in some circumstances, but equally the saying "out of sight, out of mind" could also be true in some relationships where distance keeps partners apart.
---
Why are You Apart?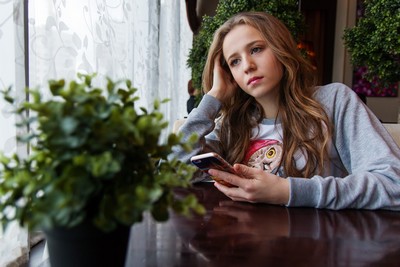 There might be many different reasons why a relationship is conducted over long distances. Two of the most common are where college lovers graduate and move back to their home town, and relationships started over the internet.
Another circumstance, is where one partner has to move away for work or schooling.
If you're the one in a long distance relationship that goes away for work or for college, you have the advantage of experiencing perhaps a new town and new people. The disadvantages, of course, are missing your friends, family and home life. And although there may be many new experiences, you are unable to share them with your partner. People away from home often find their emotions swing between highs and lows.
---
Left at Home

If you are the one who's staying at home while your lover goes away for work or college, then you have the advantage of the closeness and support of friends, family and home life. The disadvantage of this is that you may feel abandoned and trapped. With far fewer new experiences on offer for you, you may feel bored, lonely and neglected.
---
Honesty, Trust and Respect
Being 100% honest and not lying is crucial to a healthy long distance relationship. Be honest and share your feelings about the separation - both the positives and the negatives. This will give you the opportunity to really understand each other and give the support and reassurance you both need.
If you feel you can't trust your partner, than you don't have a good relationship and a long distance relationship cannot work for you. Being apart like this will only fuel mistrust and jealousy.
---
Communication
The key to making a long distance relationship work is to communicate honestly and openly about how you feel. You may feel resentment about the circumstances that cause your separation but you must try not to transfer this resentment to your partner.
By openly talking about your feelings and about your resentment at the situation rather than at each other you can focus on looking forward to the time when you are next together.
---
Live Your Life
Living separate lives at a distance doesn't mean your life is missing anything.
A positive benefit of a long distance relationship is that it forces you to have a life of your own. By actively pursuing your own interests and learning more about yourself, you will bring more into the relationship, leading to a richer understanding of both yourself and your partner.
---
When you Get Together
You might build up unrealistic and romantic notions of how wonderful your time together will be when you get together, however briefly it might be. However, sometimes the reality often doesn't match up to what you imagined.
Some couples feel awkward as if they are greeting a stranger. Others feel disappointed and frustrated when things aren't as magical as they'd hoped.
Also, there is the constant thing at the back of the mind that you will have to part again, as one of you goes off to work, college, or their home town.
Be prepared for this and speak with your partner beforehand about it.
---
Best Tips
Keep in contact with each other regularly, at least daily if possible
Do not be afraid to say how you're truly feeling instead of putting a brave face on it.
If you're feeling sad and lonely tell your partner and ask them how are they feeling.
Open and clear communication is very important in any relationship.
---
Commitment Spell Casting
Are you concerned by being apart from your lover. Are you worried about him (or her) being so far away, and succumbing to temptation?
You can ask me to cast a powerful Commitment Spell if you want to gain real commitment and total faithfulness from your lover, especially if you are separated. If your lover has been reluctant to commit fully to you, to remain faithful, loving and loyal to only you, then a Commitment Spell is just what you need.
---
Positive energy is very important if you are to live an abundant and prosperous life and build up good karma. A great way to do this is by undertaking some charity work. You don't need to give money if you can't afford in, time, energy and other resources are just as good to help those less fortunate that you.

---
The NEW Moon is approaching!
Get your New Moon Spell for September 2023

D
on't miss out on the coming New Moon September 2023... Your chance to change your destiny:
You may want a New Moon Spell to:
Boost your Ancient Magical Chants

Attract a new love into your life
Begin a fresh start with an ex-lover
Success with any new project, enterprise or relationship

Commence a new career or business

Manifest a new period of abundant wealth and prosperity
Bring positive good luck for lottery wins and gambling
Or any positive purpose you may have
---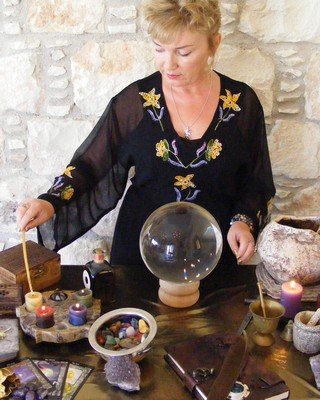 A New Moon Spell That Works


Have a New Moon Spell cast by a real Witch on the upcoming New Moon. A New Moon Spell to manifest whatever you most desire!
Cast on the next New Moon by Alizon, an experienced White Witch and Spell Caster.
---