Libra Personality Traits
Libra

Libra personality traits are characterised by a perceptive nature, a communicative character and they are charming and sensitive. They need a sense of balance and order in their lives and strife constantly to achieve this. They have a very fair nature and value and promote equality.
Libra is the seventh sign of the twelve signs of the Zodiac (Sept 24th - Oct 23th). Libra is represented by the Scales. Libra traits are developed by virtue of the fact that Libra is a Cardinal Sign and comes from the Element of Air. The Cardinal Signs indicate action, initiation and assertiveness, whereas the Element of Air denotes strong communication skills, a clever mind, vision and imagination. Thus Libra traits are an electrifying combination.   

Libra Traits
Charm and charisma is a big part of the Libra personality. Libra has plenty of admirers, supporters and friends as their social skills are second to none and coupled with their innate charm most people find them irresistible.
Libra traits also include the ability to be extremely good listeners. They also like to talk and communication in any form is very important to them.

Libra Qualities
Libra qualities also include an appreciation and eye for beauty. They love works of art and luxuries of all types. And because of these Libra qualities they often adorn themselves and their homes with beautiful things. Their flair for the flamboyant and beautiful often comes out in their fashion sense.

Shadow Libra Traits

The dark Libra traits can include being too self centred and overly sensitive to criticism. They love to be admired and cannot bear the thought that people may think them less than perfect.
Libra tend to be indecisive and can swing from one point of view to another too readily. This can make them look shallow and ill-informed.

The Full Moon is Approaching
Here's your chance to Order your own Powerful Full Moon Spell
Powerful Full Moon Spell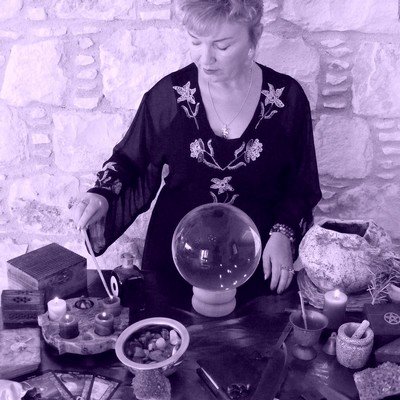 Cast within 24 hours of the Full Moon by Alizon, an experienced White Witch and Spell Caster.
A powerful Full Moon Spell Ritual to manifest change and success for you.
PRICE
From $80

AFTER YOU HAVE PAID
Click Here
to send me your details
I will need your full name and date of birth
Within 24 hours I will email you with confirmation and more details
When purchasing this service from me you are assumed to have read my Terms and Conditions
---
Don't miss out on the coming Full Moon December 2022...
Your chance to change your destiny
You may want a Full Moon Spell to:
Allow money to flow to you
Enhance your sexual attraction
Allow a business or career to prosper and grow
Gain committed love & total faithfulness from a lover
Reunite with an ex lover
Become prosperous and successful
Change your bad luck to good
Or any positive purpose you may have
Tap/Click here to learn more