Leo Match Compatibility
 Compatibility of the Zodiac for Leo
Leo match compatibility for love, romance and relationships for all of the Zodiac star signs - Aries, Taurus, Gemini, Cancer, Leo, Virgo, Libra, Scorpio, Sagittarius, Capricorn, Aquarius and Pisces.

Find Your Leo Match for Love
If you're a Leo you probably have some of the Leo personality traits associated with your sign. You are said to be energetic, gregarious and enthusiastic. As a Leo you need to be both loved and adored. And because you have so many positive personality traits focusing on optimism, vibrancy and passion, you are very easy to love.
Many of the Horoscope star signs would consider themselves to be very lucky to team up with you. Your confident and positive energy is very attractive to potential lovers. You are also spirited, optimistic and self assured. Because of these Leo personality traits you are most seductive and fascinating to many of the Horoscope star signs.
  
The other Fire element signs Sagittarius, Aries and fellow Leo subjects will of course appeal to you as they can match your vibrant, positive and fiery passion.
The Air signs of Gemini, Libra and Aquarius may be just what you need in terms of the perfect Leo love match. A particular good love match may be an Aquarius -  Leo compatibility as you are exact opposites in the Zodiac. And if you believe that opposites really do attract then this could be your ideal Leo love match.
The Water element star signs of Cancer, Scorpio and Pisces may make for steamy love relationships as your fire and their water combine.
You may surprise yourself and fall head over heels for someone from the Earth signs such as Virgo, Taurus and Capricorn. You may at first think that you cannot share many interests but their practical way of looking at the world will balance your sometimes over dramatised and flamboyant approach to love and life.
Find more about Leo Compatibility by clicking links to each of the horoscope star signs below.

The Full Moon is Approaching
Here's your chance to Order your own Powerful Full Moon Spell
Powerful Full Moon Spell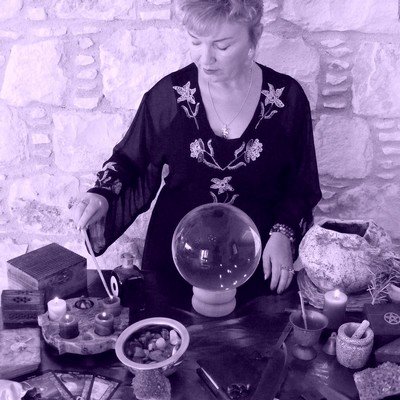 Cast within 24 hours of the Full Moon by Alizon, an experienced White Witch and Spell Caster.
A powerful Full Moon Spell Ritual to manifest change and success for you.
PRICE
From $80

AFTER YOU HAVE PAID
Click Here
to send me your details
I will need your full name and date of birth
Within 24 hours I will email you with confirmation and more details
When purchasing this service from me you are assumed to have read my Terms and Conditions
---
Don't miss out on the coming Full Moon December 2022...
Your chance to change your destiny
You may want a Full Moon Spell to:
Allow money to flow to you
Enhance your sexual attraction
Allow a business or career to prosper and grow
Gain committed love & total faithfulness from a lover
Reunite with an ex lover
Become prosperous and successful
Change your bad luck to good
Or any positive purpose you may have
Tap/Click here to learn more

---