Law of Threefold Return
Law of Threefold Return
This Law of Threefold Return page is part of my Seven Secrets series...

The Law of Threefold Return has its roots firmly in the Wicca tradition, the nature based religion adhered to by witches. Similar to the Law of Attraction, this Law is more concerned with words and deeds rather than thoughts. So by thinking in a positive way, you will attract to you positive elements according to the Law of Attraction, so it goes that by acting in a positive way, positive things will happen to you.
Furthermore, this Wiccan Law maintains that the worth of any good deed you do will be returned to you three times in this life.
Similarly any bad deed you do will also be returned to you three times more in value. The Law is sometimes stated like this:
Ever Mind The Rule Of Three
Three Times Your Acts Return To Thee
This Lesson Well, Thou Must Learn
Thou Only Gets What Thee Dost Earn
In other words, good deeds are magnified back to the doer, but so are ill deeds.
What can you do immediately that will help you to harness the power of the Law of Threefold Return?
When this philosophy is followed correctly, it encourages you to think about the effect your actions have on others. You are responsible for the consequences of anything that you do, whether good or bad. Anything you send out returns to you threefold. It is clear that it is important to avoid doing harm to others and doing good will actually improve your life.

The use of the Seven Secrets is are very important in my  Magic Spell Casting to change destiny for the better!!!

The NEW Moon is approaching!
Get your New Moon Spell for September 2023

D
on't miss out on the coming New Moon September 2023... Your chance to change your destiny:
You may want a New Moon Spell to:
Boost your Ancient Magical Chants

Attract a new love into your life
Begin a fresh start with an ex-lover
Success with any new project, enterprise or relationship

Commence a new career or business

Manifest a new period of abundant wealth and prosperity
Bring positive good luck for lottery wins and gambling
Or any positive purpose you may have
---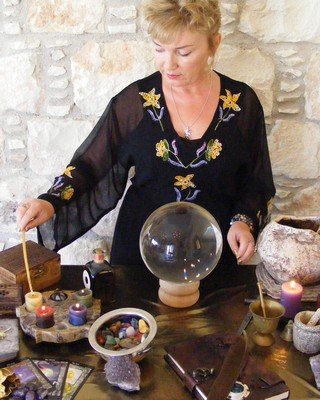 A New Moon Spell That Works


Have a New Moon Spell cast by a real Witch on the upcoming New Moon. A New Moon Spell to manifest whatever you most desire!
Cast on the next New Moon by Alizon, an experienced White Witch and Spell Caster.
---