Law of Expectation
Law of Expectation
This Law of Expectation page is part of my Seven Secrets series...

The Law of Expectation states that whatever you expect, with genuine belief will come to you. When you expect that good things will happen, they usually will. If, on the other hand, you expect a negative outcome to a situation, then the outcome will usually be negative.
Your expectations play a major role in your own outcomes and they also have a remarkable effect on the people around you. What you expect from those around you determines your attitude toward them more than anything else. In return, people around you reflect your attitudes right back to you - whether the expectations and attitudes are positive or negative.
In other words, it is not until our expectations of others change that we can change our own experiences with them.
What can you do immediately that will help you to harness the power of the Law of Expectation?
 Quite simply, always, always expect the very best. In all your relationships with others take the positive view that they have the very best of intentions, with no ulterior motives. Also expect the best of yourself.
Focus on all your good points and visualise yourself achieving all you want to achieve.
Imagine that your future is bright, successful and fulfilling and that everything that has happened to you thus far has been preparing you for the wonderful things that are yet to come. 

The use of the Seven Secrets is are very important in my  Magic Spell Casting to change destiny for the better!!!

The Full Moon is Tonight!
June 4th 2023
Here's your chance to Order your own Powerful Full Moon Spell
Powerful Full Moon Spell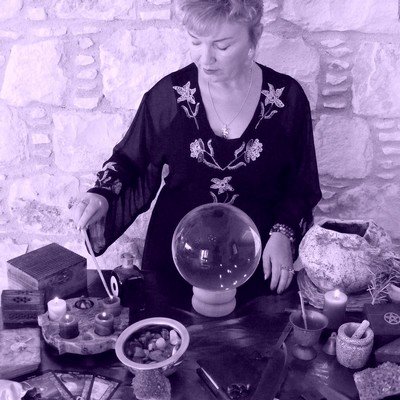 Cast within 24 hours of the Full Moon by Alizon, an experienced White Witch and Spell Caster.
A powerful Full Moon Spell Ritual to manifest change and success for you.
PRICE
From $80

AFTER YOU HAVE PAID
Click Here
to send me your details
I will need your full name and date of birth
Within 24 hours I will email you with confirmation and more details

When purchasing this service from me you are assumed to have read my Terms and Conditions
---
Don't miss out on the coming Full Moon June 2023...
Your chance to change your destiny
You may want a Full Moon Spell to:
Allow money to flow to you
Enhance your sexual attraction
Allow a business or career to prosper and grow
Gain committed love & total faithfulness from a lover
Reunite with an ex lover
Become prosperous and successful
Change your bad luck to good
Or any positive purpose you may have
REVIEWS
---