Law of Control
Law of Control
This Law of Control page is part of my Seven Secrets series...

The Law of Control states that you will feel positive, have high self esteem and feel good about yourself, to the exact degree you feel in control of your own life. A person with low self-esteem allows others to control them, their lives and their decisions and they never face up to their personal responsibility to direct their own life.
They are victims and allow others to control them. They blame, complain and explain their misfortune belongs to someone or something else other than themselves. They tend to be continually negative in their outlook on life. They have a perverse way of turning every positive situation into a very negative one – in other words, they look for the thorns in a bunch of roses.
 People who live by the Law of Control are positive. They accept personal responsibility for each and every situation, both good and bad and create their own circumstances. These people will never accept that they are the victims of something that someone else has done to them.
These people are responsible for the decisions they make for themselves and blame no one or nothing for the consequences but themselves. People like this are aware of and explore all the options, which is the key to being in control.
What can you do immediately that will help you to harness the power of the Law of Control?
 
If you want success and happiness, then you really need to take full control of your life. By accepting personal responsibility for everything that has happened, or that will happen, in your life, you will gain control. If there is something that you don't like, change it. Do not allow yourself to slip into the victim mode and above all, never forget that you always have options. Choose wisely.

The use of the Seven Secrets is are very important in my  Magic Spell Casting to change destiny for the better!!!

The NEW Moon is approaching!
Get your New Moon Spell for September 2023

D
on't miss out on the coming New Moon September 2023... Your chance to change your destiny:
You may want a New Moon Spell to:
Boost your Ancient Magical Chants

Attract a new love into your life
Begin a fresh start with an ex-lover
Success with any new project, enterprise or relationship

Commence a new career or business

Manifest a new period of abundant wealth and prosperity
Bring positive good luck for lottery wins and gambling
Or any positive purpose you may have
---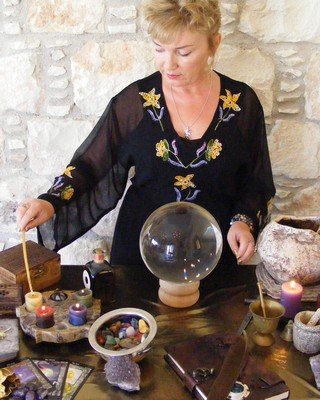 A New Moon Spell That Works


Have a New Moon Spell cast by a real Witch on the upcoming New Moon. A New Moon Spell to manifest whatever you most desire!
Cast on the next New Moon by Alizon, an experienced White Witch and Spell Caster.
---