Law of Attraction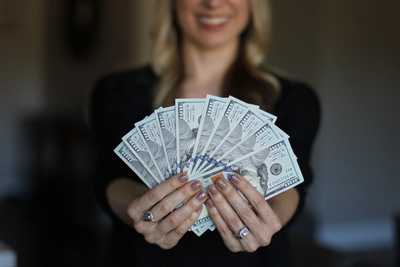 The Law of Attraction as one of the Universal Laws and states that you attract to yourself that which you put the energy of your thoughts into.
If you desire something, you can attract it to you by positively anticipating its arrival into your life. If your thoughts are constantly on positive outcomes and good results, then that is what you will manifest.
However, it's also true that you can attract that which you do not want into your life, by giving negative energy to your thoughts of receiving it. If you focus your thoughts on negative outcomes and bad results, then that is what you will attract.
The fact behind this Law is based on the premise that the Universe is simply vibrational energy in motion.
---
The Importance of Positive Thought
Everything contained within the Universe is energy and has a vibrational frequency and this includes thoughts, feelings and emotions as well as more tangible objects. Since like attracts like, it follows that the vibrational frequency of your thoughts and feelings will attract more of the same with similar vibrational frequencies.
It is known that positive emotions such as happiness, love, and joy etc have a very high vibrational frequency, whereas emotions that are negative such as sadness, anger and fear etc. vibrate at a very low frequency.  
Simply whenever you think a thought or feel a feeling, you are sending a vibration out into the Universe. Then, like a magnet, your vibration connects with people and situations of the same vibration, attracting them back into your life. It's important to remember the thoughts you are thinking today create your future. It is not inevitable that things will always stay the same. You can choose from this moment on what you want in your future.
---
How to Activate the Law of Attraction
What can you do immediately that will help you to harness the power of the Law of Attraction, one of the Seven Secrets?
Firstly ask yourself the question: "Do I turn my thoughts to all that I lack (for example: nice car, comfortable home, loving partner, money) or do I concentrate on all that I have (for example: good health, ambition, intelligence, good friends)?
Change your focus to the positives in your life. Focus on coming up with solutions rather than constantly thinking about your problems.
Take full responsibility for whatever is happening in your life, be it good or bad. You created the life you are now living. You have attracted the good as well as the bad, so by taking full responsibility for ownership of your life you will have the power to change your thinking from negative to positive.
Positive thought alone will not solve all of your problems. However, it is a very valuable tool that you have at your disposal to create the life you want to live. 
We are often told in difficult times to count our blessings. You must learn to be grateful and make the most of what you have. You need to learn to focus on what you have right now at this moment.
Don't think about all the things you don't have, the things you feel are lacking. It is true that where thoughts go so does your energy.
Those who stay focused on their blessings make room for more of them to flow in. Those who take the pessimist's view receive more negativity.
If you need some more blessings in your life then count the ones you already have. Name 20 things you are blessed with. Write them down on a piece of paper or at your computer. Focus on these 20 things for the rest of your day. When your thoughts start to turn to what you don't have, pull them back to your 20 blessings. See how much more enriched you feel at the end of this day. Repeat this exercise as often as necessary.

The use of the Seven Secrets is are very important in my  Magic Spell Casting to change destiny for the better!!!

Boost the effect of the Law of Attraction with powerful Money Spells that Work to attract money and wealth to you.

---
The Full Moon is Tonight!
June 4th 2023
Here's your chance to Order your own Powerful Full Moon Spell
Powerful Full Moon Spell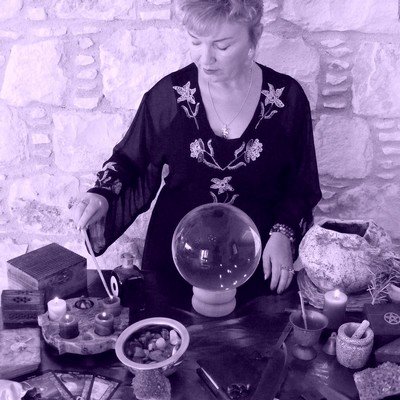 Cast within 24 hours of the Full Moon by Alizon, an experienced White Witch and Spell Caster.
A powerful Full Moon Spell Ritual to manifest change and success for you.
PRICE
From $80

AFTER YOU HAVE PAID
Click Here
to send me your details
I will need your full name and date of birth
Within 24 hours I will email you with confirmation and more details

When purchasing this service from me you are assumed to have read my Terms and Conditions
---
Don't miss out on the coming Full Moon June 2023...
Your chance to change your destiny
You may want a Full Moon Spell to:
Allow money to flow to you
Enhance your sexual attraction
Allow a business or career to prosper and grow
Gain committed love & total faithfulness from a lover
Reunite with an ex lover
Become prosperous and successful
Change your bad luck to good
Or any positive purpose you may have
REVIEWS
---