Lammas
Lammas August 1.

As the Wheel of the Year turns we find ourselves approaching the magical and mystical time of Lammas  known also as Lughnassadh. The feast of Lughnassadh is commemorated and celebrated on August 1 in the Northern Hemisphere and is a very special time. It is the time of the first harvest reaping what has been sowed.

It is a time of abundance, prosperity and good fortune and powerful Magic can make manifest immense positive changes in health, wealth and happiness. So Magic Spells cast for drawing healing, abundance, prosperity and material wealth towards you are always beneficial at this time of year.
Prosperity Spells cast around the time of August 1 are said to manifest more quickly and more effectively than at other times.

Lughnassadh was the ancient name given to the celebration of the Celtic god Lugh who was a powerful fire god. The name Lammas derives from "loaf mass" an early Anglo-Saxon feast celebrating the corn harvest.
Protection of the home, property and people at this time was very important to the ancients. Protection Spells can assist you in protecting your home, your business, your property, yourself and those you love.

The feast of Lughnassadh is also very popular for lovers to show their commitment to each other with Handfasting Ceremonies being very popular on this day. Handfasting is of course the practice of committing oneself to another for a year and a day, for a lifetime or for eternity.  Handfasting has its roots in Celtic traditions. 
In ancient times two people who chose to marry on a feast day such faced each other and extended their arms and clasped hands. Then a Druid priest would wrap braided chord around their hands proclaiming their betrothal for a year and a day.

Any Love Spell cast on and around the time of August 1 is said to manifest swiftly and successfully.
Women having difficulty conceiving are also said to be more fertile and likely to conceive around this time too. So Fertility Spells are always popular requests at this time.
The energy on and around the Lughnassadh is a combination of the dramatic action and fiery passion of the element of Fire combined with the material, practical, fertile and abundant element of Earth.
Combined these energies are said to make manifest deep-felt wishes and desires, so whatever you most desire can be made manifest by using Lammas Magic.
Because of the immense positive and powerful energy created at this time it is possible to harness the power to fulfil almost limitless wishes and desires.
Here I'm offering to cast for you a powerful customised Spell on August 1. This Spell can be for anything you desire, so long as it is a positive purpose. It can combine desires for love, desires for wealth and desires for happiness.
---
Lammas Spell

This Spell is Thrice Cast which means it is cast 3 times in one evening to add immense power and positive energy.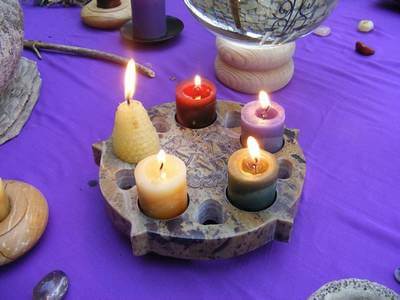 Cast 3 times for Powerful & Potent Energy.
LAMMAS SPELL

JUST $99.99
AFTER YOU HAVE PAID
Click here to submit your details

Within 24 hours I will email your detailed Spell schedule

I look forward to casting your Spell on your behalf. Within 24 hours I will email your detailed Spell schedule. The moment I cast a Spell for you it immediately begins working on your request. After the Spell has been cast I will send you notification that I completed and cast your Spell.
When purchasing this service from me you are assumed to have read my Terms and Conditions
---
FREE SPELL

Along with your Spell, I will also cast for you a Free Spell in the form of a Purifying Cleansing Spell, more commonly known as a Curse Removal Spell.
This will help remove any negativity that might prevent your Spell working.

Ridding negative energy is very important as it can be very damaging and toxic and cause all kinds of bad luck. It can prevent you living the kind of life that you most desire.

I will cast this free Spell on your behalf to clear any negative energies swiftly and allow the supportive influences and positive elements of your Spell to act very quickly and enables you to be open and ready to receive your desired outcome.
---
The History of Spell Casting
Through the ages and within every culture older wise women have passed down their knowledge and skills of healing herbs, medicinal plants, phases of the moon and sun, the alignment of the stars and other natural phenomenon to younger generations.  

The crafting of ingredients, coupled with prayers, rhymes or chants (Spells) were sent out to the Universe to increase abundance, to bring love, to aid fertility and for protection.

I possess the knowledge, skill, expertise and experience to successfully cast Spells that work with the Universe to help you with your desires.

I am an experienced Spell caster of 40 years and have a wide knowledge of herbs, oils, crystals and other ingredients, their qualities, their energies and how to use them successfully.

---
Guarantee
I personally guarantee that I will give a 100% effort using all my expertise and experience and do my utmost to cast a successful Spell to get the real results you want.

Your Spell will be cast in love and light, with harm to none and abiding by the Law of Attraction. It cannot backfire and does not bend the will of anyone.

The moment I cast a Spell for you it immediately begins working on your request!

Your personal and individual Spell will be formulated, personalised and expertly cast by me using the relevant and appropriate ingredients to aid speedy manifestation.

I keep my dealings with you completely private and confidential.
Your e-mail address and information is totally secure.
---
Positive energy is very important if you are to live an abundant and prosperous life and build up good karma. A great way to do this is by undertaking some charity work.   

---
Missed out on Lammas?

If you are too late or too early for a Lammas Spell to change your destiny for the better then take a look at the other Spells I cast throughout the year. These include Money Spells, Love Spells and Sex Spells.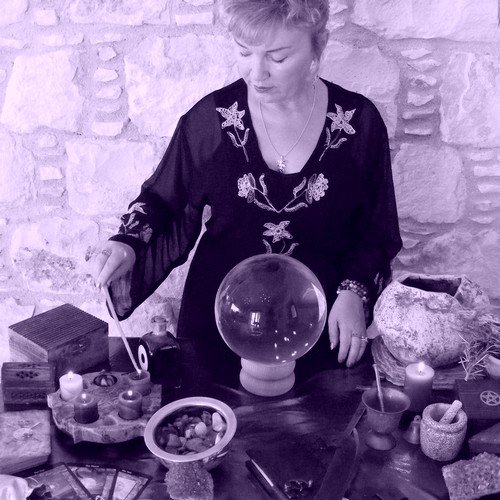 Love Spell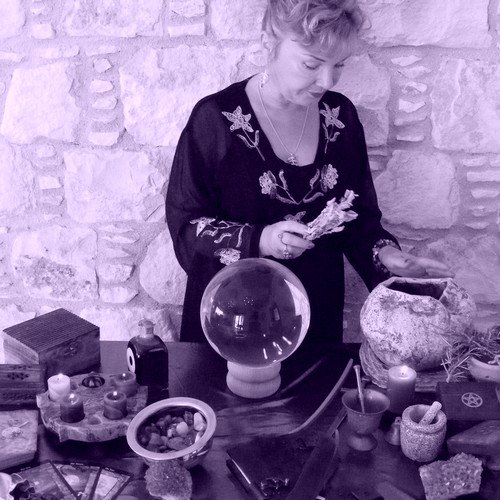 Sex Spell
The NEW Moon is approaching!
Get your New Moon Spell for December 2023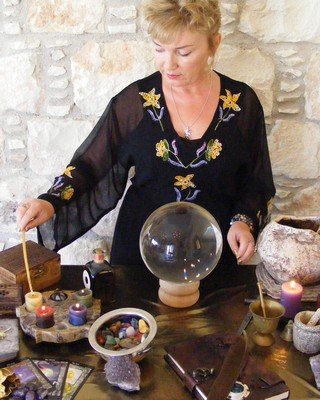 A New Moon Spell That Works


Have a New Moon Spell cast by a real Witch on the upcoming New Moon. A New Moon Spell to manifest whatever you most desire!
Cast on the next New Moon by Alizon, an experienced White Witch and Spell Caster.
---
D
on't miss out on the coming New Moon December 2023... Your chance to change your destiny:
You may want a New Moon Spell to:
Boost your Ancient Magical Chants

Attract a new love into your life
Begin a fresh start with an ex-lover
Success with any new project, enterprise or relationship

Commence a new career or business

Manifest a new period of abundant wealth and prosperity
Bring positive good luck for lottery wins and gambling
Or any positive purpose you may have
---