Investing in Money Spells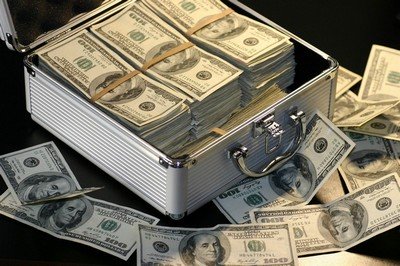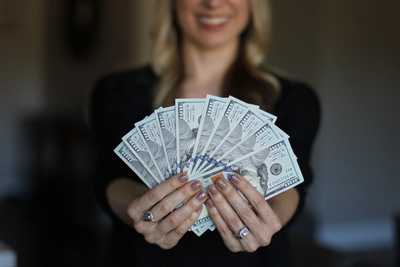 Investing in Money Spells:
Understanding Money Spells - A Brief Overview

When discussing Investing in Money Spells, it's important to understand that Money Spells, at their core, are powerful intentional rituals designed to attract financial abundance and prosperity into your life. Rooted in the belief that the Universe is a vast source of infinite potential and that we can tap into this energy to create real changes in our lives, Money Spells are a practice widely used in various spiritual traditions worldwide, for centuries.
But what exactly is a Money Spell?
Simply put, it is a focused and directed intention to bring wealth, prosperity, and financial stability into your life. This intention is often accompanied by physical rituals, spoken or written affirmations, and a deep, unwavering belief in the positive outcome.
The idea is straightforward, yet powerful: by aligning your conscious intention with the flow of wealth and abundance in the Universe, you can manifest increased financial prosperity. Money spells can often guarantee instant riches; but they can also set the stage for opportunities, growth, and a shift in your mindset that can open up new paths to financial success.
Having a money spell Cast will act to shift your own perspective and mindset towards wealth. It involves breaking down limiting beliefs about money, cultivating a positive money mindset, and opening yourself up to the many opportunities for financial growth and success that exist in the world.
Money spells can be simple or complex, elaborate or straightforward and Cast by experienced Spellcaster or novices. Some people incorporate candles, crystals, herbs, and other symbolic materials into their money spells, while others prefer to keep things simple with spoken or written affirmations. Regardless of the specific methods used, the core principle remains the same: aligning your intentions with the abundant flow of wealth in the universe to manifest financial prosperity in your life.
Money spells are valuable tools to aid you in your journey towards financial success, providing a spiritual and psychological boost to your efforts.
In the sections that follow, we will delve deeper into the world of money spells, discussing the different types available, how to choose the right one for your financial goals, and sharing success stories from those who have seen real changes in their financial situation after investing in money spells.
---
Money Spells as a Real Investment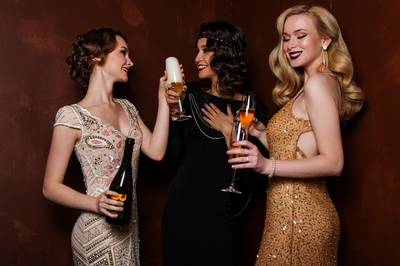 Money Spells should be viewed as serious investments and part of an important strategy for wealth creation. Think of Money Spells like important savings, they should be a key part of anyone's plan for building up money and success.

Investing in money spells and conventional investments may seem worlds apart, but they both fundamentally aim for the same goal: increasing wealth. However, they operate on different principles and strategies, and can actually complement each other well. Let's explore how.
1. Tangible vs. Intangible: Conventional investments typically involve the purchase of tangible assets like stocks, bonds, real estate, or commodities. The value of these investments can fluctuate based on market conditions, but they have the potential to generate returns over time. Money spells, on the other hand, are an investment in intangible assets. You're investing in the potential of the universe, your mindset, and your own ability to attract abundance and prosperity.
2. Risk and Reward: All investments come with some level of risk. Conventional investments can be affected by market volatility, economic downturns, and other external factors. While there's no financial risk associated with money spells (unless you're paying a lot for materials or guidance), the 'risk' is that results can vary widely depending on your intentions, your belief in the process, and your personal efforts towards your financial goals.
3. Time Horizon: Conventional investments often require a longer time horizon to yield substantial returns. They require patience and an understanding of market trends. Money spells, on the other hand, work on a different timeline. While they may not provide immediate results, they can lead to a shift in mindset and open up opportunities that may lead to increased wealth in the shorter term.
4. Control: With conventional investments, some factors are beyond your control such as market fluctuations or global economic conditions. With money spells, you have more personal control. You're working with your own energy and intentions, which you can direct and adjust as needed.
5. Complementary Approach: One doesn't exclude the other. In fact, combining both approaches could lead to better outcomes. Conventional investments work on the material plane, leveraging economic principles and financial strategies. Money spells work on the spiritual and psychological plane, potentially enhancing your mindset and openness to opportunities. Together, they could offer a more holistic wealth-building strategy.
Remember, investing in money spells isn't about ignoring or replacing conventional investments. It's about incorporating an additional layer to your financial strategy - one that focuses on attracting abundance, breaking down financial obstacles, and cultivating a positive wealth mindset. It's a holistic approach that pairs well with conventional wisdom to create a comprehensive wealth-building strategy."
Reasons to Invest in Money Spells

Money spells are a fascinating way to harness the universe's potential. These spells are about focusing your intent and drawing financial abundance towards you. They can also foster a positive mindset, guiding you towards a healthier attitude about wealth and prosperity.
Another reason to consider investing in money spells is their ability to break down financial barriers. You might have ingrained beliefs or past experiences that hinder your financial progress. Money spells can help clear these mental blocks, opening pathways to wealth.
Investing in money spells is not about neglecting traditional financial advice, but rather enhancing it. Think of money spells as an additional strategy in your financial planning toolkit. They add a layer focused on attracting abundance and prosperity, complementing conventional financial wisdom.
An appealing aspect of money spells is their customizable nature. You can tailor these spells to align with your specific financial needs and goals. Whether you're seeking a steady income stream, a financial windfall, or long-term stability, there's a money spell that can be personalized for you.
Lastly, money spells promote personal growth. The preparation and casting process encourages introspection and self-awareness. This can lead to an improved self-confidence, a deeper understanding of your relationship with money, and overall personal development.
So, when you think about investing in money spells, remember that it's not just about potential financial returns. It's also about fostering a positive relationship with money, breaking down barriers to wealth, and actively shaping your financial destiny.
---
Different Types of Money Spells and Their Benefits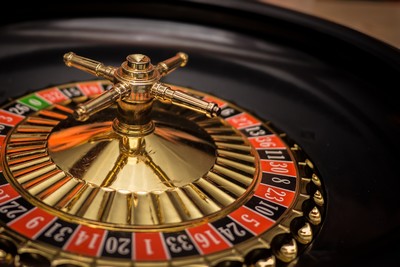 Let's delve into the diverse range of money spells and their unique benefits. These are more than simple tools for attracting wealth - they're also about building a positive relationship with money and breaking down financial barriers.
Prosperity Money Spells: The objective here is to draw in wealth and prosperity. They can help channel the universe's abundant energy and guide it to manifest as financial success. This could lead to an increase in income, business prosperity, or surprise financial gains.
Job and Career Spells: If you're job hunting or looking to move up the ladder, these spells can be a great help. They can provide clarity about your career direction, attract job offers, or aid in securing promotions.
Debt Banishing Spells: These spells come in handy if debt is weighing you down. Their goal is to remove financial hurdles and clear a path towards repaying debt. This can lessen financial anxiety and contribute to a more stable financial future.
Luck and Gambling Spells: Designed to boost your luck, these spells are particularly useful in scenarios involving games of chance or financial risks. While they shouldn't replace responsible financial behavior, they can enhance your chances in situations where luck comes into play.
Business Success Spells: For business owners, these spells can help your business grow. They can draw in customers, nurture positive relationships, and stimulate financial growth.
Financial Wisdom Spells: The goal here is to boost your understanding and management of money. They can lead to better financial decision-making, improved investment strategies, and overall financial savvy.
Keep in mind, while these spells can be potent additions to your financial toolkit, they work best when paired with practical financial strategies. So, alongside harnessing the power of these money spells, continue to budget, save, invest, and make smart financial decisions.
---
Success Stories from Money Spell Investors!
1. "I was always struggling to make ends meet until I started investing in money spells. The shift in my financial situation has been incredible. I've managed to clear my debts and even started a savings account for the first time in years. The best part is, I feel more at peace with my finances." - Angela, 42, Freelancer.
2. "Money spells have transformed my approach to finances. I started a small business a few years ago, and the money spell for attracting wealth really worked for me. My business has been doing better than ever, and I truly believe the spell played a significant role in that." - Sam, 36, Small Business Owner.
3. "I used to live paycheck to paycheck, with no room for savings or investments. After I started using money spells, not only did I see a boost in my income, but I also started managing my money better. Today, I have a healthy savings account and have even started investing." - Maria, 30, Graphic Designer.
4. "I was skeptical about money spells initially, but I decided to give it a try. To my surprise, I started noticing a positive change in my financial situation within a few months. I also felt a significant shift in my attitude towards money, which I believe has played a key role in attracting more prosperity into my life." - Jordan, 48, Sales Executive.
5. "Investing in money spells has been one of the best decisions I've made for my financial health. I've always had a steady income, but I wanted to grow my wealth. After I started practicing money spells, I saw a noticeable increase in my overall financial resources. I've been able to make better investments and secure my future financially." - Lisa, 55, Corporate Manager.
Results can vary widely as money spells work differently for everyone. Success with money spells depends on several factors including your intentions, belief in the process, and skillful and accurate spellcasting!
Positive energy is very important if you are to live an abundant and prosperous life and build up good karma. A great way to do this is by undertaking some voluntary charity work.   

---
The NEW Moon is approaching!
Get your New Moon Spell for September 2023

D
on't miss out on the coming New Moon September 2023... Your chance to change your destiny:
You may want a New Moon Spell to:
Boost your Ancient Magical Chants

Attract a new love into your life
Begin a fresh start with an ex-lover
Success with any new project, enterprise or relationship

Commence a new career or business

Manifest a new period of abundant wealth and prosperity
Bring positive good luck for lottery wins and gambling
Or any positive purpose you may have
---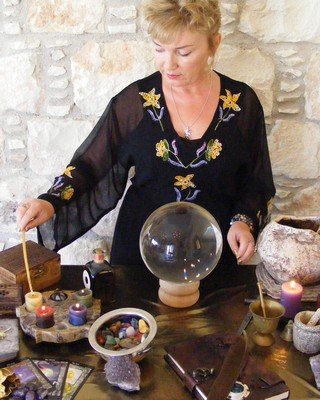 A New Moon Spell That Works


Have a New Moon Spell cast by a real Witch on the upcoming New Moon. A New Moon Spell to manifest whatever you most desire!
Cast on the next New Moon by Alizon, an experienced White Witch and Spell Caster.
---