Indigo Colour Meaning for Magic, Healing and Enhancing your Life…
The Colour Meaning of Indigo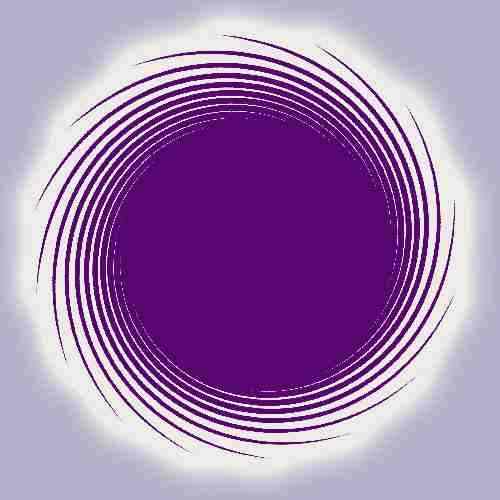 The Colour Indigo is part of my Colour Meanings series...
As I am English, I use the spelling of 'colour' throughout my website, rather than the American version of 'color'.

Indigo represents intuition, perception and concentration. It is the perfect colour for meditative purposes and helps open the third eye.
It has a strong energy that can open up the subconscious and allow deep knowledge and psychic abilities to be enhanced. It is ideal for meditation as it allows focus without distraction. Ideas and inspirations can suddenly seem to "come out of the blue" with this colour.

Indigo Colour Meaning
The colour indigo represents intuition and perception. The traditional indigo colour meaning is that of introspection. The meaning of indigo is also associated with meditation, spirituality and the higher mind.
Indigo Colour Meaning in Healing
Indigo is linked with the Third Eye Chakra located between the eyes. This Brow Chakra deals with intelligence and psychic power.
A balanced Brow Chakra allows a person to use all their psychic powers and intuition to the full. It promotes personal power and is useful for people who are seeking answers to questions of a spiritual nature.
In colour therapy and colour healing indigo is used for deep relaxation, to relieve tension, ease stress and balance the mind.

Indigo Colour Meaning in Magic and Correspondences

 Indigo is connected with the Element of Air, the direction East, the zodiac sign of Gemini and the planet of Venus. It is also connected to the Tarot card of Strength.
For use in rituals, Spell work and other Magical purposes, Indigo is useful for increasing psychic awareness and deepening psychic abilities.
Indigo Crystals such as Azurite are used for healing and protection.
I use indigo candles and crystals in the Spells I cast including my Confidence Spells, Healing Spells and Protection Spells.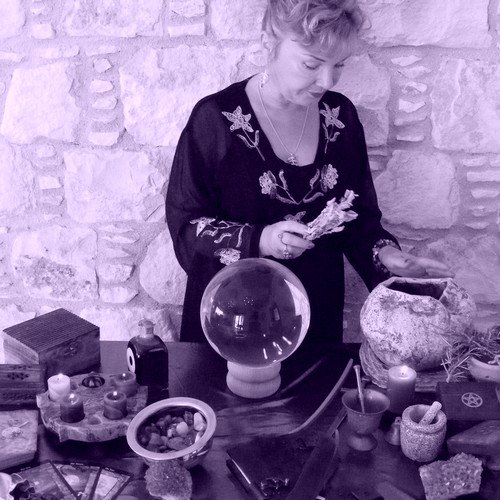 Confidence Spell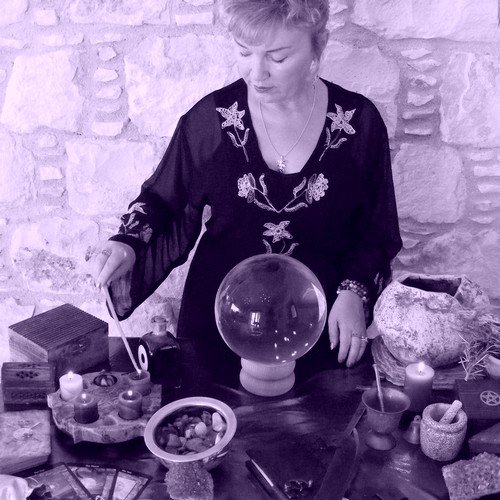 Healing Spell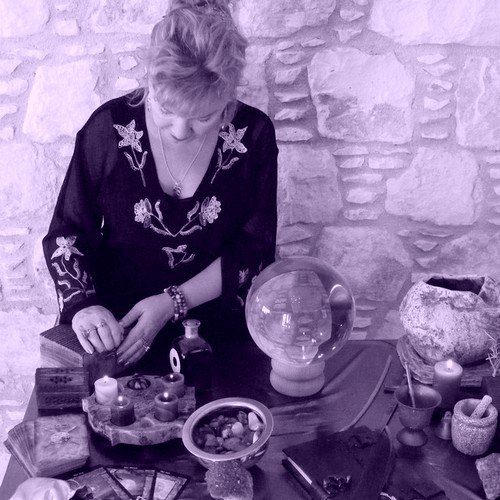 Protection Spell
Enhancing your Life with the Colour Indigo

Wearing clothes of this colour will help you communicate better with yourself, and it can help you meditate and enhance your intuition. Try decorating your home or just enjoying this colour within nature too.
Indigo is thought to be incredibly powerful in allowing psychic abilities and connection with Spirit to be enhanced.

Choosing Indigo as a Favourite Colour

Choosing indigo as a favourite colour indicates that you are an excellent communicator and very artistic and creative. Though you like the company of people you are very happy in your own company. You are both thoughtful and deep thinking and can relate to others easily. You have a unique insight and are very open to new knowledge.
you have an open, flexible and understanding nature. You are highly intuitive and can step into the shoes of others easily. Because of this you are sought after as a trusted friend and confidant. People see you as wise, knowledgeable and intelligent.
You are very sensitive and psychic and sense strongly the moods and emotions of others. Although you have friends and family around you, you sometimes prefer times of solitude. You like time and space to think, meditate and contemplate on all of life's mysteries. You are highly spiritual and like to live your life balancing your mind, body and soul.
If you have indigo as a favourite colour you are likely to have many friends and acquaintances that you interact with well but they seldom understand the real you.
On the downside of a indigo colour personality you can have a tendency to have low moods, which can lead to depression.
With indigo as a favourite colour you can be susceptible to addictions.
Now is the time to find ways to broaden your knowledge on the subject of spirituality and psychicness. Your own psychic abilities and your strong intuition will be heightened. Stay aware of your feelings, emotions and reactions to others and sense how others react to you.
It is a great time to become open and receptive to messages you may receive from Spirit. Find time to meditate so that you can open up your subconscious and allow deep knowledge and your psychic abilities to be enhanced.
The use of colour, their colour meanings and what they represent are very important in my  Magic Spell Casting to change destiny for the better!!!

The NEW Moon is approaching!
Get your New Moon Spell for December 2023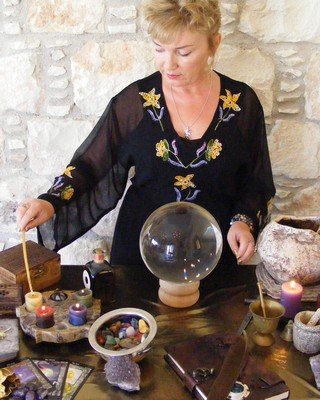 A New Moon Spell That Works


Have a New Moon Spell cast by a real Witch on the upcoming New Moon. A New Moon Spell to manifest whatever you most desire!
Cast on the next New Moon by Alizon, an experienced White Witch and Spell Caster.
---
D
on't miss out on the coming New Moon December 2023... Your chance to change your destiny:
You may want a New Moon Spell to:
Boost your Ancient Magical Chants

Attract a new love into your life
Begin a fresh start with an ex-lover
Success with any new project, enterprise or relationship

Commence a new career or business

Manifest a new period of abundant wealth and prosperity
Bring positive good luck for lottery wins and gambling
Or any positive purpose you may have
---