How To Get Rich!
How to Get Rich by Preparing for Wealth
Plan now, for being rich.
How you can prepare yourself for being rich now, and why you should.
Find out how to get Rich, Attract Money & HUGE Wealth with the power of Magic.
The easiest way to get rich is by using the amazing power of real Magic. Have me, Alizon, expert Spell caster cast your Money Spell within 24 hours!
More and more people are turning to the power of Magic to help them increase their good luck, good fortune and wealth. Wealth creation, making money and becoming rich is within your grasp. Discover how a Spell for attracting money can change your bad luck to good luck.
---
Powerful Money Spell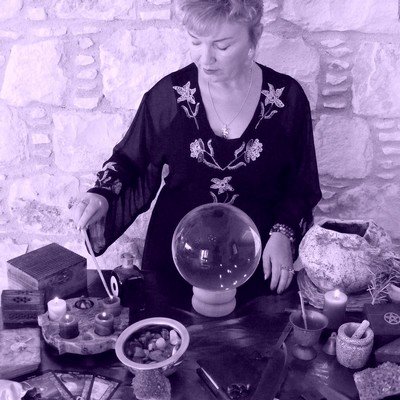 Cast within 24 hours by Alizon, an experienced White Witch and Spell Caster.
A powerful Money Spell Ritual to manifest money and wealth for you.
PRICE
From $50

AFTER YOU HAVE PAID
Click Here
to send me your details
I will need your full name and date of birth
Within 24 hours I will email you with confirmation and more details

When purchasing this service from me you are assumed to have read my Terms and Conditions
---
After having your Money Spell cast, straight away spend time  looking up the kinds of things that wealthy people buy. You don't have to go into the flashy Ferrari showroom itself, visit it online.
Visit the best shops (online). Look for properties worth millions (or at least a few hundred thousand).
Buy things that will be relevant to you and your lifestyle when you have achieved your goals. Nothing too expensive, because you don't want to be frivolous at this stage. Even small simple things are relevant and convey the message.
For example, get some nice leather driving gloves for when you are driving your brand new bright red sports car. Buy a classy leather wallet to house your American Express Gold Card and your $50/£50 bills/notes. Buy a luxury pen for when you register at the desk of the most glamorous hotels, as you refuse the cheap biro from the attractive receptionist.
Buy magazines that are relevant to your wealthy lifestyle that you will soon be enjoying. They'll give you ideas and motivation to help you achieve the expensive, classy and upmarket material things that will soon adorn your life, the things that you deserve and will become commonplace to you.
Go online and type keywords relevant to the rich and successful. What do the wealthy do with their time, with their money? Find out, because you'll soon be one of them and the best way to achieve it sooner rather than later is to imagine that you have that wealth and success, now!
Get rid of those tatty embarrassing things that you hold onto and replace them with things that are new, clean and classy. They don't have to be expensive. Small simple things will do.
---
Things you can do NOW!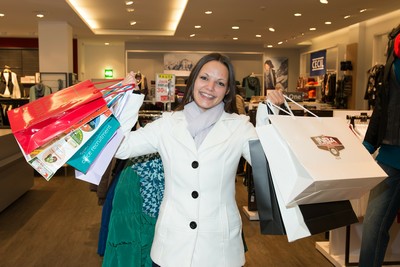 Spend some time every day, sat quietly in a safe undisturbed space whilst visualising having the things you desire: the car, the boat, the house, the money in the bank, the network of friends. enjoy the feelings of being happy, content, witty and with a pleasant and interesting personality. Picture yourself, as if watching your life in a film, with those things you want and living the life you aspire to.
When out and about, you can start actively imagining you going back to the car park to get into your Mercedes sports car and driving home to your luxury house. You can imagine and predict now going into a shop and just not caring about the price of things and just getting what you want. Imagine in a few days you'll be jetting off again to some far flung luxurious resort for some well earned rest from your busy high-rolling lifestyle. Imagine you actually living the life you want - NOW!
Using Magic to Get Rich

It's important to get emotional about your dreams, wishes and aspirations. It's an important message to your subconscious, letting it know that you mean business and that it's a priority in your life, that you are driven and determined
It pushes out negative thoughts about your prospects of success. Any nagging doubts are swamped by your emotional enthusiasm for the type of life you want and the type of life you will soon achieve.
It motivates you to do all you can to achieve because you can feel it already.
Buying a lottery ticket may not be enough to tip the balance of the Universe's favour. Using Magic can tip the balance.

---
If you have always felt that you are destined for better things, then a Money Spell may be just the thing to help you rapidly achieve what you desire.

Positive energy is very important if you are to live an abundant and prosperous life and build up good karma. A great way to do this is by undertaking some charity work.