How to Cast a Love Spell

How to Cast a Love Spell that Works
I'll show you how to cast a Love Spell that works by using just one simple ingredient.

The Power of Magic to Attract True Love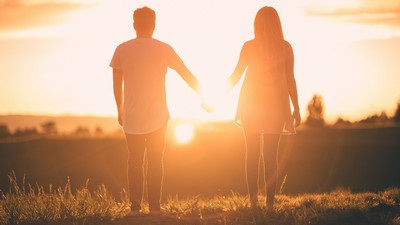 The course of true love seldom runs smoothly. Most of us have been lonely, suffered heartbreak, been rejected, mixed up in a love triangle, desperate to reunite with an Ex or stuck with someone in the hopes that they would change.
And because of this more and more people are turning to the power of Magic to secure for them a true love. A true love is of course a 100% equal. Someone who is equal in giving and taking, equal in attention and affection, equal in investing time and energy into the relationship.
Far too many people settle for a relationship that is 70% perfect, with many suffering relationships as poor as 20% or below.
Demand and expect 100%!
By learning how to cast a Love Spell, by using Magic, you can secure the perfect true love for anyone.

Casting a Love Spell Yourself
Spell Casting is a wonderful exercise that helps you to concentrate and focus on your goals. You  can practice how to cast a love Spell daily.  Of course in the case of a Love Spell the goal is to attract, secure and maintain true love.
By casting your own Love Spell, you can generate the will and power within you to achieve what you desire.
Below you'll find instructions on how to cast a Love Spell using Sage.

---
 Love Spell
---
Light an incense stick or burn some dried sage and with your finger invisibly inscribe the name of the person you desire and also your name into the smoke from the incense or sage.

Close your eyes and for about 3 minutes, imagine and visualise yourself being in a perfect, fulfilling, and happy relationship together.

Say out loud 3 times:

"With energies bright
In love and light
Love I need come to me
With harm to none
So mote it be"

---
Cast this Spell frequently, at least 3 times a week, this assists your energies to align with the Universe and utilises the Law of Attraction. Be open to the possibilities and potentials of where your desire might come from. Embrace any opportunities presented to you and keep a positive spirit.

Set your intentions and ask the Universe for exactly what outcome you desire from the Spell. Reflect on all that you have and assess what you need and verbalize what you desire. This is how to cast a Love Spell!

---
Love Spell Results
If you do choose to have me cast your Love Spell on your behalf, be careful what you wish for!
For example don't just request or cast a Love Spell to bring back an ex who treated you badly. Instead allow the Universe to bring to you the love you need, the love you deserve and the kind of relationship that you can really be yourself in and thrive in. This could very well be a new improved ex, ready to make amends or someone you have got your eye on or it could be someone completely new.
Love Spells are designed to surround you with positive energies, rid negative energies and draw towards you your perfect true love.
Professionally cast Love Spells can encompass ALL love situations and can be used to attract to you a new love, draw back an ex, gain attention from that special someone or keep an existing lover faithful, loving and ready to commit fully to a faithful, loving and lasting relationship.
Love can hurt but you can make it easier on yourself by turning to the power of Magic to help true love to run more smoothly. 

---
Potent and Powerful Love Spells 
If you want and need more powerful and potent results from Spell Casting then leave it in my capable hands.
A Spell cast by me is carefully crafted for optimum results. I use a minimum of 21 ingredients for any Spell.

The Crystals, wild herbs and other ingredients I use for casting your Spell are chosen for their potent magical properties and positive energies. All the wild herbs, wild flowers and tree barks are ethically gathered at peak potency and all Crystals are selected for their powerful energies.

All the ingredients I use to formulate your Spell are gathered, ritually blessed, charged and prepared personally by me during the appropriate Magical Lunar Phases.

Crystals

The Crystals I use are selected by me for the appropriate energies to correspond with your desire. Crystals and Gemstones have been used for healing and magical purposes for thousands of years. They have the ability to soak up and hold onto energies. This makes them the perfect tools for healing and magic workings.

Before placing upon my Altar I cleansed the Crystals outdoors under the light of a Full Moon to gather full potency. The other ingredients including herbs, wild flowers, barks etc are put together with your specific desire in mind.

Herbs and Plants

In the use of Magic certain herbs and plants are prized for the special range of Magical and potent properties. The Herbs I use are ethically gathered by me for the appropriate energies to correspond with your desire.

Fragrant Oils

From the most ancient times fragrant oils have been prized for their power for love, health, peace and prosperity. I use fragrant oils for dressing candles and anointing Altar tools to banish negative energies and attract only positive energies.
---
Professional Spell Casting
Having a Spell cast can bring miraculous results very swiftly and can literally change your destiny for the better.
If you have an interest in spirituality, are intrigued by astrology, fascinated by Tarot cards or captivated by Psychic abilities, then the next logical step is to look into the power of Magic.

Having a Spell cast is Magic you can believe in.

And even if you are slightly skeptical, uncertain or wary, powerful positive energies combined with expert Spell casting will soon have you convinced in the power of Magic.
---
Personal Guarantee
As a real English Witch I use the power of Magic to cast powerful Spells to help others. I am very experienced and have expertly cast thousands of Spells successfully for thousands of people over many, many years with amazing results.
And I am here to help you!
Just imagine, for a moment what your life would be like when you achieve your heart's desire for vibrant health, abundant wealth and true happiness.
I personally guarantee that I will give a 100% effort using all my expertise and experience and do my utmost to cast a successful Spell to get the results you want, with harm to none. The moment I cast a Spell for you it immediately begins working on your request.
Discover for yourself the various powerful Spells I have listed below that range from Love Spells, Attraction Spells, Reunite Spells and Protection Spells to my famous Money Spells that work to bring you abundant wealth.
If you don't find the ideal Spell I can customise, carefully craft and expertly cast the perfect Spell just for you in the form of a Custom Spell.
All my Spells are affordable, do not bend the will of others, are expertly crafted and cast personally by me, Alizon in love and light. Because of ethical issues I can only cast Spells for positive purposes. This means my Spells harm no-one and are completely safe and effective.

Spells that work with the Law of Attraction are extremely potent and powerful and can change your life in amazing ways.
Powerful Money Spells that work to bring you abundant wealth are one of my most popular requests for Spell casting.

LOVE SPELLS

---
Love Spells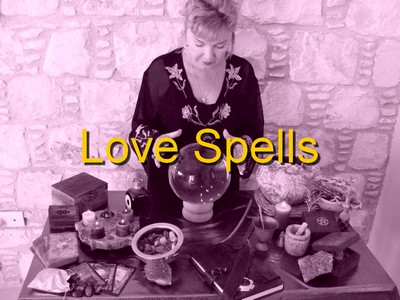 I have a range of amazing Spells that come under the umbrella term of Love Spells. The most popular of which are my Soul Mate Spell, Reunite Spell, my Attraction Spell and my Complex Love Spell for difficult, complicated or challenging situations.
If you feel your situation does not fit exactly with my range of love spells select a Custom Love Spell instead. I look carefully at your current situation alongside your desired outcome so that I can craft the perfect Spell just for you.
Sex Spells
Choose a Sex Spell if you want to be more sexually desirable, more sexually alluring and appealing. A Powerful Sex Spell will give you more self confidence in yourself and allow you to become so sexually attractive that potential sex partners are hypnotically drawn towards you.
Free Spell
With every Spell I cast I also offer a free Spell in the form of a Cleansing Spell, also known as a Curse Removal Spell. This free Spell helps to clear any negative energies surrounding you and assist in the manifestation of your Spell. You'll find full details of the free Spell on each of the individual Spells pages.
Positive energy is very important if you are to live an abundant and prosperous life and build up good karma. A great way to do this is by undertaking some charity or voluntary work.

The NEW Moon is approaching!
Get your New Moon Spell for March 2023

Don't miss out on the coming New Moon February 2023... Your chance to change your destiny:
You may want a New Moon Spell to:
Attract a new love into your life
Begin a fresh start with an ex-lover
Commence a new career or business

Manifest a new period of abundant wealth and prosperity
Bring positive good luck for lottery wins and gambling
Or any positive purpose you may have
---
Powerful New Moon Spell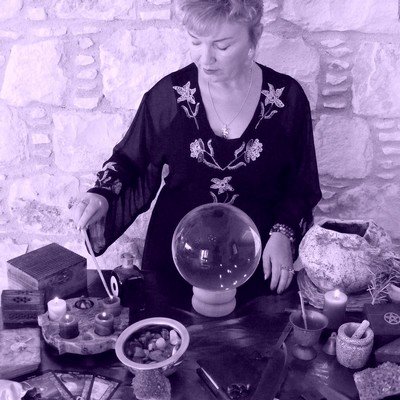 Cast within 24 hours of the New Moon by Alizon, an experienced White Witch and Spell Caster.
A powerful New Moon Spell Ritual to manifest change and success for you.
PRICE
From $80

AFTER YOU HAVE PAID
Click Here
to send me your details
I will need your full name and date of birth
Within 24 hours I will email you with confirmation and more details
When purchasing this service from me you are assumed to have read my Terms and Conditions
---