How To Attract Good Luck

How to Attract Good Luck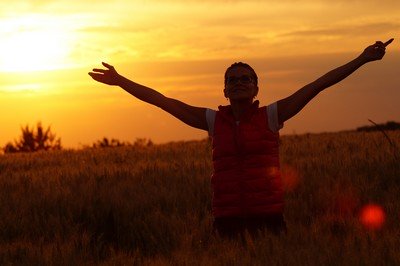 Want to dial up your luck? Here you will find out how to attract Good Luck. There are heaps of ways to do it, but let's start with the basics. Think science-meets-spirituality, where your vibe dictates your tribe...or in this case, your luck!
Adjust Your Outlook
Transform your mindset. By expecting sunnier outcomes and believing in the good around the corner, you make room for luck to stroll right in.


Shine Bright
Positivity can be your superpower! But hey, it's tricky to maintain that glow when life tosses lemons. Lost your job? Going through heartbreak? Hold tight. Every cloud has a silver lining.


Socialize & Soar
Dive into conversations, wear that smile, and step out with confidence. By being the beacon in the room, you attract only the best vibes.


Law of Attraction 101
You might've heard this – your thoughts have power. Yearn for something? Visualize it, expect it, and see it gravitate to you. A positive mind is like a magnet for miracles.


Black Cloud Blues?
Ever feel like luck's left the chat despite doing everything right? Like every stride forward pulls you three steps back? We get it. But remember, every storm passes.
In a nutshell? Good luck isn't some mysterious force – it's yours to seize. Adjust, believe, act, and watch the universe play in your favor! 🌟🍀
---
Boost Your Luck & Good Fortune by at least 50%!
Ever felt like Lady Luck took a detour, missing your address? Newsflash: it's never too late to invite her over! Let's turbocharge your luck and up your fortune game by a whopping 50%. No magic wands, just some good old tips and tricks on how to attract good luck.

Positive Vibes Only
Believe it or not, the energy you emit plays a big role in the luck you attract. Ditch the negativity and embrace optimism. When you expect good things, good things come knocking.


Clean Slate
Declutter! Whether it's your workspace, closet, or even your friend list – make space. Clearing out the old makes room for the new. Feng Shui aficionados claim that de cluttering can enhance fortune. Worth a shot, right?


Lucky Tokens
Remember Grandma's lucky pendant or that coin you found on a particularly good day? Wear them. Touch them. Believe in them. These tokens can channelize positive energy and luck your way.


Take Chances
You've got to be in it to win it. Whether it's trying a new hobby, taking a different route to work, or just speaking up in a meeting – change things up, and let the universe know you're ready for whatever comes your way.


Good Deeds
Ever heard of karma? Do good and good comes around. Helping someone out or even just sharing a smile can have a ripple effect on your luck.


Stay Educated
Knowledge is power – and luck! Stay updated. The more you know, the better decisions you make, and the 'luckier' you seem to others.


Gratitude Journal
Counting your blessings amplifies positivity. Documenting three things you're thankful for daily can shift your focus from what's lacking to what's abundant in your life.
Sounds simple? That's because it is! Lady Luck is fickle, but with the right mindset and approach, you can nudge her in your direction. Give these a try and watch as your luck dial turns up by 50%. Here's to your newfound fortune! 🍀
---
Can Lucky Charms and Magic Attract Good Luck?
Lucky charms aren't just child's play; they've been steeped in tradition and beliefs for centuries, and can be a vital component when learning how to attract good luck.
When you pocket that rabbit's foot or wear that horseshoe pendant, you're linking to a deep-rooted belief system. These charms carry weight, representing hope, faith, and a collective desire for good outcomes.
Magic, too, takes this up a notch. Spells are all about intention, about fine-tuning your life's frequency to catch the best vibes from the universe. It's not just hocus-pocus; it's about aligning energy, intention, and desire. When performed with focus, spells act like beacons, signaling to the cosmos that you're open for business— the good luck kind.
Now, think about mindset. When you've got a charm on you or you've just done a little magical ritual, you're more dialed into positivity. This isn't just about wishful thinking. It's psychological; with that positive perspective, you're more alert to opportunities, more willing to take that leap, and, guess what, more likely to land on your feet.
Everything and everyone has energy. Objects, particularly those from nature, often radiate vibes. Lucky charms? They're the universe's little power banks of positive energy. Carry one, and you're basically giving good luck a nudge in your direction.
But there's also defense in the mix. Many charms and spells are like personal bodyguards. They keep the bad juju at bay, ensuring you're not just open to good luck but also shielded from life's little mishaps.
In a nutshell? Lucky charms and magic might just be the universe's way of saying, "Why leave it to chance?" Give it a whirl, and you might find good luck is more science than serendipity.
---
The Power of Magic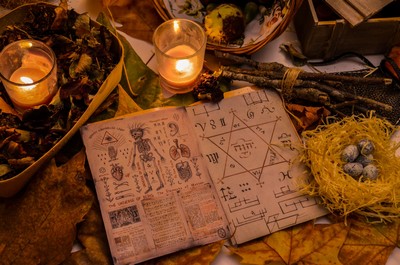 If you really want to transform your life for the better and attract good luck – to attract  wealth or to attract or rekindle true love or to live an abundant and prosperous life - then don't waste any more time just wishing and hoping. If you have tried everything within your power to attract good luck and transform your life and have failed continually, now is the time to turn to the power of Magic. 
Miraculous Magic Spells have been used by experienced Witches to bring dramatic results.
 These Spells have been cast successfully and to great effect by experienced and skilled Witches – even for seemingly hopeless cases. I am one such Witch. and as an experienced and skilled Witch I have knowledge of what specific ingredients to use, what specific ritualistic actions to take, when to take them and how to Spell cast effectively to see results manifest.
Positive energy is very important if you are to live an abundant and prosperous life and build up good karma. A great way to do this is by undertaking some charity work.   
---
The NEW Moon is approaching!
Get your New Moon Spell for September 2023

D
on't miss out on the coming New Moon September 2023... Your chance to change your destiny:
You may want a New Moon Spell to:
Boost your Ancient Magical Chants

Attract a new love into your life
Begin a fresh start with an ex-lover
Success with any new project, enterprise or relationship

Commence a new career or business

Manifest a new period of abundant wealth and prosperity
Bring positive good luck for lottery wins and gambling
Or any positive purpose you may have
---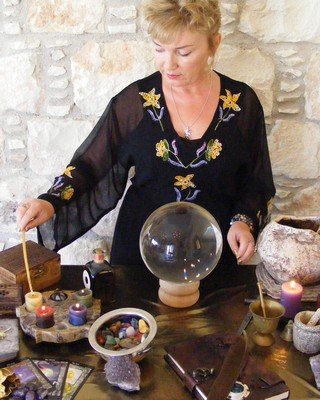 A New Moon Spell That Works


Have a New Moon Spell cast by a real Witch on the upcoming New Moon. A New Moon Spell to manifest whatever you most desire!
Cast on the next New Moon by Alizon, an experienced White Witch and Spell Caster.
---
---