Healing Crystals

Everyday uses for Healing Crystals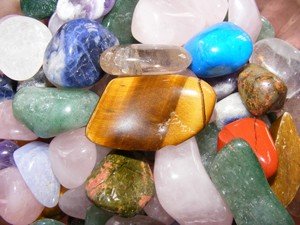 Here I'll be describing how healing crystals can be used to great effect in your everyday life.
Healing Crystals such as Aventurine, Agate, Amber, Amethyst, Carnelian, Citrine, Jasper, Moonstone,  Clear Quartz and Rose Quartz etc have been used for healing purposes for thousands of years.

Crystals are natural 'holders' of positive and pure energies which can really help with healing, recovery or increasing well being. They have the ability to soak up and hold onto energies and can subtly help to bring the energy vibrations within your body and aura into a healthy and vibrant balance. This makes them the perfect tools for healing.
If you're anything like me, once you have chosen one Crystal and have witnessed just what amazing things simple gem stones can do for you then you'll want to increase your Crystal collection.
You can use them in a variety of ways. Just having gem stones around you, your home or your office will always have a positive influence. Healing Crystals can be used for healing as in Crystal therapy with corresponding chakra cleansing or can be used in Magic Spells, or simple meditation.
I use a variety of Crystals in my Spell Casting
I use many crystals in my Healing Spells

For example i use the powerful energy of Green Aventurine in my Money Spells and of course Rose Quartz crystals in my Love Spells.




How to use Healing Crystals
Your Home
Place a Quartz cluster near your computer to absorb unwanted energies.
Use Citrine in your office or study to aid better concentration.
Place a large Amethyst cluster on the bedside table of a child who suffers nightmares.
Use Rose Quartz in any room to foster loving, harmonious relationships.
Meditation
A Crystal can help with meditation especially for specific problems.
Rose Quartz is perfect for love or relationship issues.
Amethyst is an ideal stone to increase your psychic ability.
Clear Quartz gives better insight and clarity.
Smoky Quartz can help you see past anything clouding the real issue.
Carry or Wear
Wear or carry the relevant stone you need in jewellery or carry it in your pocket or purse.
Body Layouts
Experiment with laying gem stones on and around your body as you lie on the bed or floor.
Magic Rituals
Gaining knowledge about the spiritual properties and magical meanings of Gem stones will help you with your own Magic Spells and rituals.

The use of crystals, their crystal meanings and what they represent are very important in my  Magic Spell Casting to change destiny for the better!!!

The Full Moon is Approaching
Here's your chance to Order your own Powerful Full Moon Spell
Powerful Full Moon Spell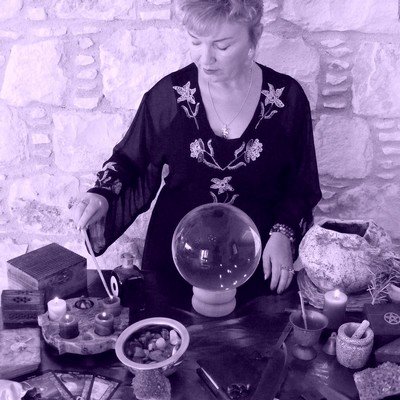 Cast within 24 hours of the Full Moon by Alizon, an experienced White Witch and Spell Caster.
A powerful Full Moon Spell Ritual to manifest change and success for you.
PRICE
From $80

AFTER YOU HAVE PAID
Click Here
to send me your details
I will need your full name and date of birth
Within 24 hours I will email you with confirmation and more details
When purchasing this service from me you are assumed to have read my Terms and Conditions
---
Don't miss out on the coming Full Moon February 2022...
Your chance to change your destiny
You may want a Full Moon Spell to:
Allow money to flow to you
Enhance your sexual attraction
Allow a business or career to prosper and grow
Gain committed love & total faithfulness from a lover
Reunite with an ex lover
Become prosperous and successful
Change your bad luck to good
Or any positive purpose you may have
Tap/Click here to learn more