Have You Met Your Soul Mate?
Your Soul Mate - 7 Key Questions That Tell You If He (or She) Is The One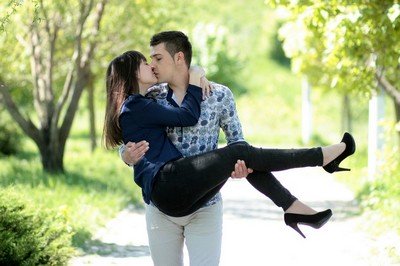 Are you with a special person at the moment? If you think someone might be a soul mate for you, there are 7 simple questions to ask yourself that will help you answer the question: Have You Met Your Soul Mate yet?

You might imagine that you would know instantly whether someone was a true soul mate of yours.  You may have heard of love at first sight, instant chemistry, and things like that.  But this won't answer the question: have you met your soul mate
Usually these are just signs of physical attraction that usually wear off. 

---
Definition of a Soul Mate
A soul mate is more than just physical attraction. It's...

Having someone to love you as much as you love them.
Having someone that treats you with the perfect respect.
Having someone that doesn't take you for granted but cherishes you.
Someone who understands you.
Someone who allows you to be you.
Someone who is a good communicator.
Someone who makes you feel special
Someone who enjoys being in your presence.
Someone who is a blessing to your life.
Many people spend their whole lives soul mate searching. But for some reason, they never hook up, and often people are left alone or in unsuitable partnerships for most if not all of their lives.

Being in a loveless or less than ideal relationship is a tragedy, because we are all entitled to happiness - and we should do all we can to ensure we never settle for anything less than what we deserve.

Most people struggle to find their soul mate, and the biggest stumbling block for anyone seeking a soul mate is clinging to someone who isn't the One.
This is a major diversion and blockage.  A true soul mate will avoid you, opportunities will pass you by or not flow at all, if you are entangled with someone else.

Clinging on to someone less than ideal might be for a variety of reasons.  One might be that you fear you won't meet anyone else at all, let alone a soul mate.  You say to yourself "at least this person is with me, and I'm not alone."  Most often also, we stick with someone in the hope that they are a soul mate, or that they might develop into one.

Once you have found a partner, you need to identify as quickly as possible whether they are truly a Soul Mate.  You'll soon know if they're not, even after a short time. When that time comes, quickly dump them and move on. The problem can come with someone who you are convinced they a soul mate for you, but over time you realise that they are not. Again, don't let the idea that you've been together for so long it's hard to break up make you delay leaving.
Have you met your Soul Mate, or Not?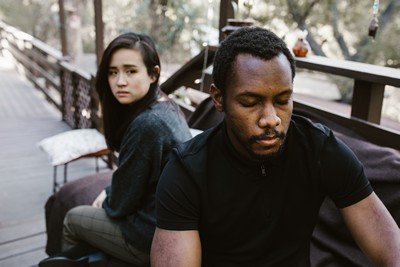 It's important that you don't linger too long with someone who is unsuitable, and might even be dragging you down. Tracking down your soul mate will require patience; so do not feel frustrated or hopeless if you do not find him or her in a certain amount of time. Good things take time to be brought together and you will come together when the time is right. The time becomes right when you look out for the right signs. And you will know those signs when you meet him.

Because there is risk in love, you need to know the signs to help you avoid over-committing to someone who you believe is a soul mate for you, when they are not.

By asking these questions, you can better decide if the relationship you are in is worth investing more time and energy on it. Get the answer to your question Have You Met Your Soul Mate here.

---
7 Key Questions to reveal - Have You Met Your Soul Mate?
These are the 7 key questions that will help you recognise the true person of your dreams.

1. Do You Have to Compromise Who You Are?

If you have to change for someone, then they are not true soul mate.  You should be able to enjoy and be confident in being yourself with the person you are with.  Your partner should make you feel good about yourself, and never, ever putting you down.
2. Does Your Partner Enrich Your Life?

Would this person be your friend if you weren't going out together? We often make the mistake of assuming that our partners are also our best friend.  However, actual strong friendships are built slowly over time. If you would still have this person in your life if you were not in a relationship, then that is true friendship.

3. Does Your Partner Pamper You?

Through words and actions, your possible soul mate should show you that you are the most special person in their life.  This person should care for you, cater for you, and constantly demonstrate his affection and the privilege that it is to be in your life.
4. Do You Share Common Beliefs and Values?

If you have fundamental differences, spiritually, socially, financially and economically, then you are unlikely to go far.  You must be willing and able to grow together.  It's okay if your personalities are completely different. In fact, complimentary personalities can often be a better long term fit than two very similar people. However, you'll want to make sure you share the same underlying values around morals, family, and other deep-rooted beliefs.
5. Are You Part of their World?

When you meet and get to know the friends, family and colleagues of your possible soul mate, you are getting a true view of who they really are, not just the person that is always around you.  If this person is willing to let you into their world, then they want you to be a part of their world.
6. Do You Have a Long Term Plan Together?

Do you regularly talk about the future? If the relationship is meant to be, you should be openly discussing your finances, family, children, religion, etc. If these topics are not discussed, ask yourself why?
7. Do They Put You First?

If each of you focuses on giving to the other 100% of the time then everyone is giving and everyone is getting. Does your prospective soul mate think of you before their job, friends, or their dog? You will want to understand where you fit in their list of life priorities.

Ask these questions now, and you will avoid heartache later, and possibly allow space for true love to enter your life.
Learn how to use Magic to attract your true Soulmate

---
Positive energy is very important if you are to live an abundant and prosperous life and build up good karma. A great way to do this is by undertaking some charity work.
The Full Moon is Tonight!
June 4th 2023
Here's your chance to Order your own Powerful Full Moon Spell
Powerful Full Moon Spell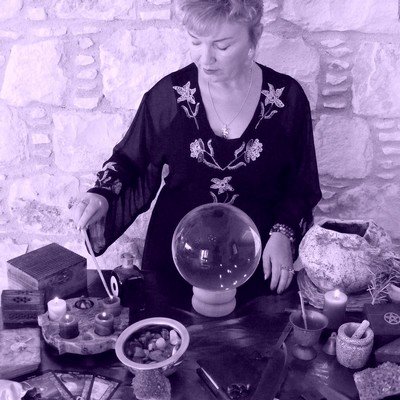 Cast within 24 hours of the Full Moon by Alizon, an experienced White Witch and Spell Caster.
A powerful Full Moon Spell Ritual to manifest change and success for you.
PRICE
From $80

AFTER YOU HAVE PAID
Click Here
to send me your details
I will need your full name and date of birth
Within 24 hours I will email you with confirmation and more details

When purchasing this service from me you are assumed to have read my Terms and Conditions
---
Don't miss out on the coming Full Moon June 2023...
Your chance to change your destiny
You may want a Full Moon Spell to:
Allow money to flow to you
Enhance your sexual attraction
Allow a business or career to prosper and grow
Gain committed love & total faithfulness from a lover
Reunite with an ex lover
Become prosperous and successful
Change your bad luck to good
Or any positive purpose you may have
REVIEWS
---