Gambling Spells that Work


You need Gambling Spells that work if you want to WIN BIG at poker, roulette, bingo, win BIG on the lottery, win BIG money when gambling and betting.
If you want to start or continue a lucky streak and keep winning constantly time after time then you need more than good luck on your side. Good luck is simply a bi-product of positive energy and positive energy can be increased by things that you do, the company you keep, the words that you use and even the things that you think.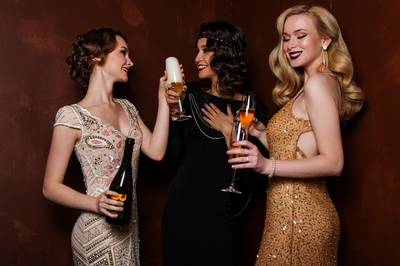 Order this Gambling Spell now, and begin WINNING today!
Follow the Steps below

Having a Gambling Spell cast for you can bring all the good luck you need to get those things that you truly desire.
Start researching online now, for all the things you will buy with your new found Wealth
Here I can offer you the opportunity to have me, Alizon, White Witch and expert and experienced Spell caster personally cast your own powerful Gambling Spell,
I am a real Witch, casting real Spells with real results. The Spell I will cast for you is designed to attract money to you through ways and from sources you could never have imagined or thought possible. 
Open yourself up to receiving Blessings, and stop being negative about your prospects and your life. I'm certain I can help you attract wealth as I am expert at casting Gambling Spells that work with the Law of Attraction with stunning results.
Gambling Spell Cast Within 24 hours!

Price from $50
You can have your Spell Cast once, Cast twice, or Cast 3 times - choose below

AFTER YOU HAVE PAID
Complete the Form with your essential details:

---
Gambling Spells that Work:
The Connection Between Good Luck and Positive Energy
Have you ever wondered about the ethereal connection between good luck and positive energy? What if I told you there is an intricate dance between the two, a dynamic bond that could very well be the key to unlocking a life full of joy, success, and happiness?
We're all familiar with that friend, the one who seems to always be at the right place at the right time, stumbling upon opportunities as if by magic. They radiate an energy so positive, it's infectious. You might wonder, "Is it their good luck, or is it their positive energy?" The answer is, it's both. Yes, it's a bewitching, harmonious dance of positive energy attracting good luck.
How can I tap into this elusive positivity?

This cosmic link between positive energy and good luck can be traced back to the ancient principle of the Universal Law of Attraction. Remember, like attracts like. So, if you are radiating positive energy, you are setting up a powerful magnetic field around you, attracting good luck like bees to honey.
Now, you might be wondering, "How can I harness this positive energy to invite good luck into my life?" The answer is simpler than you may think.
The Answer is Magic!

A powerful Gambling Spell will lure and attract good positive energy into your life and your gambling experience.

It's fascinating, this magical secret that ties together good luck and positive energy. It's time to step onto this mystical path, and let the rhythm of positivity lead your dance with good luck. As you embark on this journey, remember - your energy is powerful, your luck is waiting, and the Universe is ready to dance with you. So, why not invite good luck into your life and see how it can change?

---
When it comes to gambling, the dynamics of good luck and positive energy take on a different color. We must remember that gambling is primarily a game of chance. However, that does not mean the principles of positive energy and good luck lose their relevance. They simply manifest in a different manner.
You can tip the balance of luck and good fortune in your favor with one simple step.
Magic!

Don't forget though, maintaining a positive attitude is crucial to a good gambling experience. A positive attitude, together with Gambling Spells that work, can help you make clear, rational decisions instead of rash ones made out of frustration or desperation. It can also keep your spirits high, allowing you to enjoy the game and keep stress levels in check.
Remember the Universal Law of Attraction? In the context of gambling, it's about attracting a good experience more than just attracting winning outcomes. By maintaining positive energy, you're setting yourself up for a fulfilling and fun experience, regardless of the game's outcome.
Gambling Spells that work will attract the Universal Law that will help you win.

The link between good luck and positive energy in gambling also lies in the realm of intuition. Many gamblers rely on their gut feelings or intuition when placing bets. This intuition is often a reflection of your inner energy. When you are positive and at peace, your intuition can guide you better.
Gambling Spells that work will heighten your intuition and focus it laser-like towards winning strategies in your gambling.

Lastly, certain traditions also suggest the use of luck-enhancing crystals or talismans in gambling, although the effectiveness of these methods is a matter of personal belief and hasn't been scientifically proven. But if it adds to your confidence and overall positive experience, there's no harm in giving it a try!
In summary, the bond between good luck and positive energy will enhance your gambling experience by fostering a better attitude, more rational decisions, and perhaps even a stronger intuition. But it's important to couple this positivity with a power ful Spell to reap the fullest benefits from your gambling experience.
Gambling Spells that Work to Win at Life

You see all natural things in the world – humans, animals, plants, trees, rocks, water etc. contain energy. And even our thoughts, words and actions contain energy. This energy can either be positive energy or negative energy. And as the Law of Attraction states 'Like attracts like'.
You can choose to have positive energy surround you and therefore create good luck or you can simply wallow in negative energy. Negative energy causes bad luck, ill health, bad decisions, resentment, hatred, jealousy, anger and much more.
So if you want to create more positive energy and thus have the Law of Attraction work positively for you and rid negative energy from your life, follow these simple steps.
Gambling Spells that work well are always cast with harm to none.

---
Gambling Spells that work with the Law of Attraction

Gambling Spells that work with the Law of Attraction are known to be very powerful and enable your wish or desire to be sent to the Universe swiftly and effectively.  Casting Spells is a way of manifesting money combining the Law of Attraction with the power of Magic. A number of my clients are Lottery Winners.
---
The Law of Attraction
Fear of the future, feeling helpless and powerless are all negative emotions associated with a lack of money, love or success. These negative emotions will seep into your Aura causing dark and negative energies to surround you.

And as the Law of Attraction states 'like attracts like', so you are very unlikely to attract vibrant health, abundant wealth and real happiness without help.
Having me cast a Spell will dispel the negative energies surrounding you and replace them with only positive energies that are very attracting.
You will be sending out the powerful message that you want to live a carefree and abundant life, filled with love and joy and without worries.
Having a pure white magic Spell cast will automatically cleanse your Aura.

A clear, bright and glowing Aura is essential in living a successful, fulfilling and happy life.
---
Spells that Work Best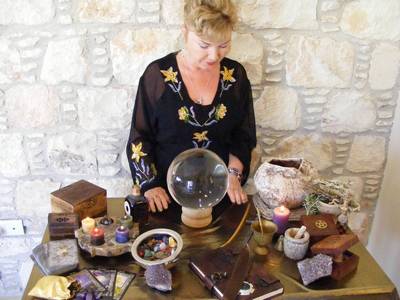 Spells that work best are those that are expertly cast using the correct ingredients and correct tools by an experienced expert Spell caster.
I cast powerful, potent Spells to get the real results you are looking for.
I have many, many years of experience and have helped thousands of clients over the years to resolve the problems they were experiencing.
Let me help you.
I only use powerful and potent White Magic and cast effective Spells that  work to bring you exactly what you desire, with harm to none.

Order Now if you want me to cast your very own Spell. As soon as I have all the information I need from you I will begin preparations so that the positive energies can commence immediately.
---
The History of Spell Casting

Through the ages and within every culture older wise women have passed down their knowledge and skills of healing herbs, medicinal plants, phases of the moon and sun, the alignment of the stars and other natural phenomenon to younger generations.  

The crafting of ingredients, coupled with prayers, rhymes or chants (Spells) were sent out to the Universe to increase abundance, to bring love, to aid fertility and for protection.

I possess the knowledge, skill, expertise and experience to successfully cast Spells that work with the Universe to help you with your desires.

I am an experienced Spell caster of many years and have a wide knowledge of herbs, oils, crystals and other ingredients, their qualities, their energies and how to use them successfully.

Positive energy is very important if you are to live an abundant and prosperous life and build up good karma. A great way to do this is by undertaking some charity work.   

---