Free Psychic Reading

SORRY, These Free Readings are currently unavailable. please call back in a few days.

Free Psychic Reading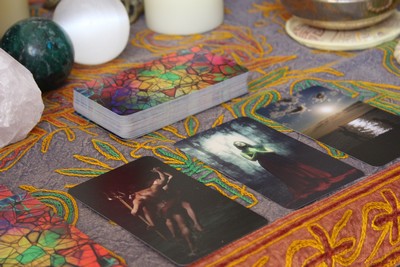 Here you can submit your details to have me perform a personal Free Psychic Reading for you, completely free of charge.
For this Psychic Reading, I will use the information you give to me to make a deep Psychic Connection that will provide me with insights into your life, your aspirations, and your future prospects.
The Free Psychic Reading will also hopefully identify issues you may have which could be be affecting your life in a negative way, blocking progress, or stopping you achieving your dreams and your true potential in life.
You may be struggling with career, relationships. health or finances. A Psychic Reading from me could identify why, and may offer options and solutions to free you from the barriers to your success.
Your free Psychic Reading may offer insights too, about what you should do to achieve what you want. I might warn you of perils and people and things to avoid.
---
What are Psychic Readings?
Psychic Readings are a form of Divination where information is determined using heightened abilities of perception, often called Psychic Ability or intuition. These finely tuned and enhanced feelings, such as a hunch or a "guess", invariably prove to be correct when performed by experienced and exceptionally intuitive Psychics.
Some Psychics see images as snap shots, others hear inner voices as whispers, and others can simply sense feelings and emotions. Some Psychic experience all of these. These snap shots, feelings or whispers can be very vague, foggy and fleeting glimpses. Psychic intuition can never be as direct, full on, and real in images and sounds as the factual world.
Psychic Readings differ from Tarot Readings in that a variety tools are used, not just the Tarot. These could include Crystal Ball Scrying, Runes, Astrology, and Numerology.
For these Readings, along with my experience and expertise, I use a Crystal Ball for Scrying, Spirit Guidance, Tarot and Psychic Intuition.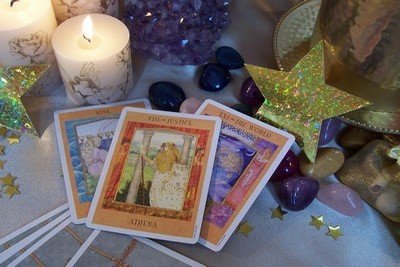 Tarot Cards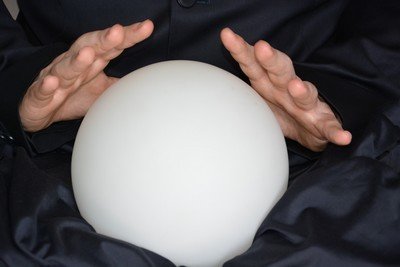 Crystal Ball for Scrying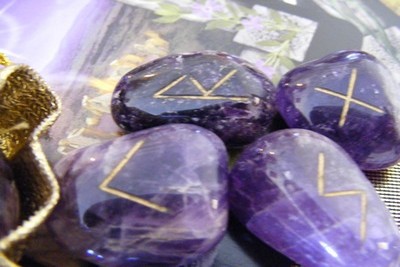 Ancient Runes
---
How can a Free Psychic reading Help me?
Psychic Readings can be a way of getting answers to questions and for general divination. A Psychic Reading can help clarify decisions you need to make or point you in the right direction on your life journey.

For example, having a Psychic Reading or Tarot Reading to clarify whether your ex lover will return to you and if you have a future together.

Similarly if you are worried about your finances this Reading could clarify your situation and give direction.

Whatever your situation I'm certain my FREE Psychic Reading will assist you in taking the steps necessary to manifest your desired outcome into reality.

---
Complete and submit your details for your FREE Psychic Reading.
Please note only one FREE Psychic Reading per person.

SORRY, These Free Readings are currently unavailable. please call back in a few days.

---
I'm now offering these Free Psychic Readings. Although I am offering these Readings, I still strongly believe that for serious issues involving difficult choices, complex situations or fears about the future need specific and direct intervention. And I do this by Spell Casting.
---
Positive energy is very important if you are to live an abundant and prosperous life and build up good karma. A great way to do this is by undertaking some charity work. 

Powerful New Moon Spell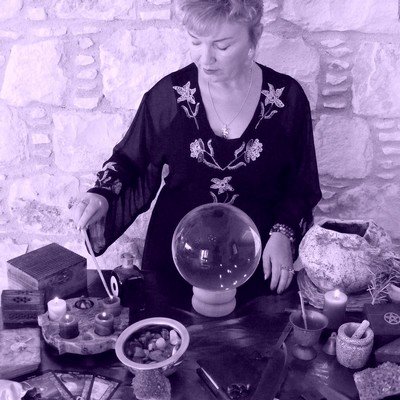 A powerful new Moon Spell Ritual to manifest change and success for you. Cast within 24 hours by Alizon, an experienced White Witch and Spell Caster.
PRICE
$80

Don't miss out on the coming New Moon June 2022.
This is your chance for a fresh start.
This is your chance to change the direction of your life.

You may want a New Moon Spell to:
Attract a new love into your life
Begin a fresh start with an ex-lover
Commence a new beginning in your career
Create a new successful business
Manifest a new period of abundant wealth and prosperity
Bring positive good luck for lottery wins and gambling
Enable a completely fresh start in your confidence
Or any positive purpose you may have