Available Here Your Fascinating FREE
Psychic Ability Guide.
---
Alizon - expert, experienced, skillful, knowledgeable...
The Power of Magic
If you have an interest in spirituality, are intrigued by astrology, fascinated by Tarot cards or captivated by Psychic abilities, then the next logical step is to look into the power of Magic.
Having a Spell Cast is Magic you can believe in.
---
Top Selling Spells
Download this amazing, totally free Psychic Ability Guide and learn about how you can develop your sixth sense and so learn of secrets other people aren't aware of.
---
FREE Psychic Ability Guide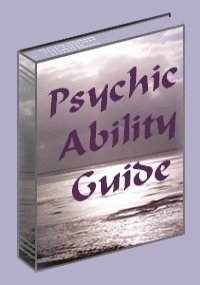 FREE PSYCHIC ABILITY GUIDE
The beautifully presented Psychic Ability Guide highlights the principles of Psychic abilities, meditation, positive thinking and affirmations.
I believe that meditation, positive thinking and affirmations work by attracting energy and focusing it with the subconscious mind to manifest change. We have unlimited power to change the world around us, to create the life we want, to draw towards us positive and beneficial events, experiences and people.
Similarly, we can also draw towards us negative destructive events, experiences and people. By developing your psychic abilities further you will be ideally placed to differentiate between positivity and negativity in people, environments and situations.
Click the link to receive your amazing FREE Psychic Ability Guide eBook.

You will need Adobe Reader (the latest version is recommended) installed on your computer in order to open and read this eBook. You can get Adobe Reader here (a new window will open so you can download without leaving this page).
---
REVIEWS


FAQ
Kindle Book available NOW!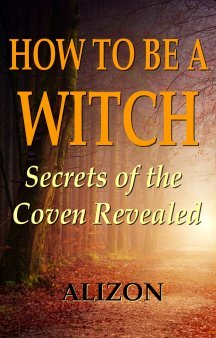 My newest project is finally complete!
How to be a Witch: Secrets of the Coven Revealed!

How to be a Witch presents a unique insight into Witchcraft and how to practice it, revealing the secrets of the Coven.
Available NOW on Amazon in the Kindle Store!
(Kindle Reader - paperback version on its way)

Visit the Amazon Kindle Store: How to be a Witch: Secrets of the Coven Revealed
231 pages, packed with Secrets - Only $3.99/£2.31 FREE on Kindle Unlimited
Did you love this page? Please share it with your friends!

The law requires me to state that the contents of this website are for entertainment purposes only.
Psychic, tarot and spell casting services cannot be a substitute for professional, legal,
medical, financial or psychiatric advice/care, where appropriate.
You must be at least 18 years old to make any purchase from me.

© Copyright All Original Content 2006 – 2019 Alizons-psychic-secrets.com. All Rights Reserved.
Reproduction in whole or in part without permission is not permitted.