Your Fascinating, Informative FREE Introduction to the Tarot eBook

FREE Introduction to the Tarot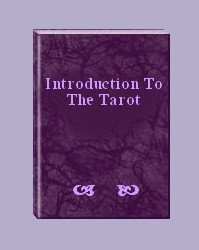 FREE INTRODUCTION TO THE TAROT
This FREE eBook has been designed to introduce you gently to the Tarot deck, cards, their meanings, and giving Tarot Readings. You do not need prior knowledge of the Tarot to get the most from this Introduction to the Tarot.
This FREE in-depth introduction to the Tarot is in PDF format and covers the following:
Major Arcana
Minor Arcana Wands
Minor Arcana Swords
Minor Arcana Pentacles
Minor Arcana Cups
Court Cards
Reversed Tarot Cards
Significators
Tarot Spreads
Intuition and Increasing Your Psychic Abilities
Written in everyday language it is aimed at everyone who has an interest in the Tarot. Informative and interesting Introduction to the Tarot 65-page Ebook,
Click this link: FREE Introduction to the Tarot (PDF File - opens in a new window)
You will need Adobe Reader (the latest version is recommended) installed on your computer in order to open and read this FREE eBook. 

---