Alizon Casting Spells to Change Your Life!

  SAFE
  EXPERT
  SKILLED
  TRUSTED
  RELIABLE
  EXPERIENCED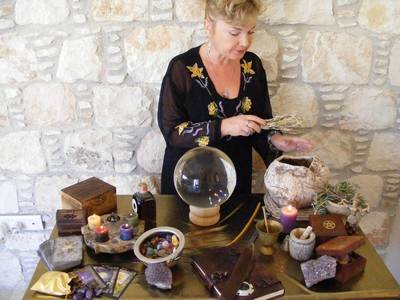 It's true that we all want to improve our lives and make our dreams a reality. And if you align yourself to the vibrational frequency of the Law of Attraction this is exactly what you can do!
And the easiest and most direct way to do this is via the ancient art of Spell casting by a real Witch.

Free Curse Removal 

I can offer Free Curse Removal if you've been hexed, cursed with bad luck, are the victim of the Evil Eye, a Generational Curse, evil Black Magic or Voodoo Doll Magic. Perhaps you have bad luck because of karma from past lives or past life curses placed upon you in previous lives. You may be the victim of a Black Magic Revenge Spell placed upon someone you have crossed.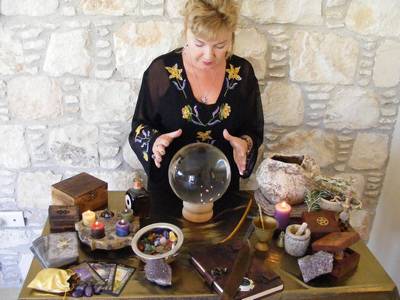 As a very experienced, skilled and knowledgeable White Witch and expert Spell caster, I know all about the power of hexes and curses and the misery, heartbreak and misfortune they can cause.
And that is why I'm always happy to help in any way I can to break a hex, reverse a curse or eliminate the Evil Eye, so that you can be released from the negative bad luck that has plagued you.
Perhaps you've been told by a Psychic that you are cursed or that a dark entity has attached itself to you. Perhaps you feel your Aura has far too much negative energy pervading it.
Whether the curse is real or perceived the very act of Curse Removal can release you from the negative cycle you find yourself in. This can allow a new lease of life with a brighter attitude to life and to be open to opportunities to increase good luck, fortune and happiness.
As an ethical and genuine Spell Caster and White Witch I am happy to offer free Curse Removal for my clients who believe they've been hexed or cursed with Black Magic or Voodoo Magic as a service that can really help them. I am happy to uncross a hex, reverse a curse or remove the Evil Eye free of charge.

Most practitioners of White Magic abhor the thought that someone has placed a curse or hex upon another. It is unethical, unprofessional and against the moral code of genuine White Witches to place curses upon anyone for any reason and I am only too happy to 'undo' the bad negative work done by others for free.
Signs you've been cursed
It is understandable and quite normal to suffer with some of the signs of being cursed from this list throughout your life. But if you find that you suffer most or even all of the signs of being cursed, then I strongly advise you to allow me to break the curse for you by my Curse Removal process.

Anxiety
Fatigue
Unexplained health issues
Unexplained aches and pains that come and go
Sleep deprivation
Sexual problems
Continual and persistent bad luck with money
Continual and persistent bad luck with relationships
Fear, dread or despair for your future
Vivid nightmares
Things that go missing or break more than is normal
Excessive yawning
Brain fog
Body weakness
Free Curse Removal Form
Also, why not take this opportunity to subscribe to my Coven Newsletter?

Subscribers will get first hand news about offers, free stuff, tips on improving your Magical Life, including attracting good luck and good fortune into your life! PLUS - you'll get a code to download my immensely popular eBook FREE.
"Rid Bad Luck for Good" !!
Just tick the "Newsletter" box on the Form to subscribe.

View my Privacy Policy to learn how I use your data (I don't sell it on).
Positive energy is very important if you are to live an abundant and prosperous life and build up good karma. A great way to do this is by undertaking some charity work.  
Sharing is Caring! Please share it with your friends!


The law requires me to state that the contents of this website are for entertainment purposes only.
Psychic, tarot and spell casting services cannot be a substitute for professional, legal,
medical, financial or psychiatric advice/care, where appropriate.
You must be at least 18 years old to make any purchase from me.

© Copyright All Original Content 2006 – 2021 Alizons-psychic-secrets.com. All Rights Reserved.
Reproduction in whole or in part without permission is not permitted.