Family Curses

Are Family Curses real? What are Generational curses? Are Hereditary Curses fatal? Find out how to rid a Curse that has been passed down to you from your ancestors.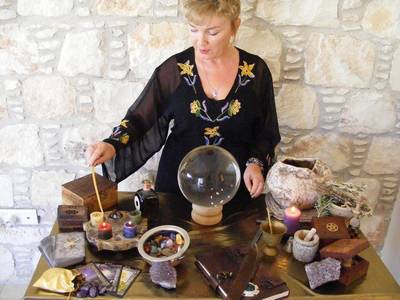 Family curses or hexes are when someone from your family has had a curse placed upon them and it has continued throughout the generations. So for example, something that your great grandfather did many, many years ago that caused him to be cursed by Witchcraft, Black Magic or a Voodoo Spell will continue to plague you, unless you can do something about it.
If you and your family have had series of extreme bad luck that goes back through the generations then you and your family are most likely the victims of a generational curse or family curse.  Many Christians believe that if one of their ancestors wronged God in some way, then they will hexed by a family curse which are known as generational curses in the Bible.

Passages from the Bible from Exodus, Numbers and Deuteronomy outline the existence of generational curses being placed upon generation after generation.

I have created a YouTube Video that might be helpful to you if you want to remove a family curse. I've transcribed the video below too.
---
How to Break Family Curses
1. Fire Purging
First you need to write out the word "CURSE" in black ink onto a piece of paper. Cross out the word "CURSE" with red ink. Now carefully burn the paper in a metal dish or ashtray by igniting it with the flame from a white candle.
When the ashes from the paper have cooled, cover with salt and then transfer the salt and ash mix to a glass jar.
Travel at least one mile north from your home and find a place where you can safely and legally scatter the ash and salt mix onto the earth. Stamp on the earth and grind the ash and salt mix into the ground.
Some people choose graveyards to perform this ritual.
Repeat this chant 3 times as you grind the ash and salt mix into the ground:
"To the ground any curses I grind
Any bad luck energy I plea to unbind
From all that has befallen me most unkind
To release now my soul, body and mind."
2. Barrier of Earth (salt)
You will need to perform this ritual outdoors. Avoid wind, rain and snow.

Use about a pound (half a kilo) of salt to make a circle on the ground. The circle should be about three foot (one metre) wide. 
Step into the circle and count backwards from 666 all the way to zero. Do not allow yourself to be distracted. This seems a simple Curse Removal ritual but it needs time, dedication and commitment.
3. Fiery Water Purging
For this Fiery Water Purging prepare a tumbler or glass of water by setting it on the window ledge overnight during the Full Moon. You will need to use a mixture of the Full Moon Enchanted Water and a strong clear spirit such as vodka, tequila or gin for the ritual.
In preparation, add equal amounts of the spirit and Enchanted Water to a bowl.
In a quiet darkened room, lit only by candlelight, remove all your clothing and find a comfortable place to sit.

Dip your finger into the glass of spirit and Enchanted Water. Next, rub firmly with your finger onto the sole of your left foot. Dip again into the Water and spirit and rub onto the sole of your right foot. Next repeat this process on the palms of your hands. Firstly your left palm followed by your right palm. To finish dip your finger as before and rub firmly on your sternum (breast bone) which is located in the centre of your chest.
You may feel pain or discomfort on your feet, palms or sternum doing this ritual, and this will surely be a clear sign that you have been the victim of a curse.
Repeat this ritual over as many nights as you need to until the pain or discomfort is gone. This will mean the curse has been lifted.
Spells I Cast with a FREE Curse Removal Spell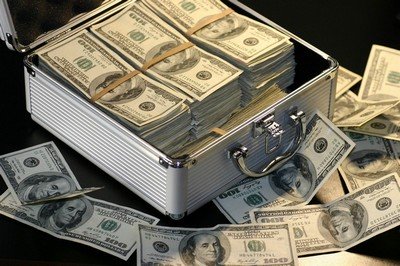 A Money Spell can have miraculous and AMAZING RESULTS, and give you financial security and the ability to clear debts and live an abundant life. A Money Spell can allow you to attract wealth and become debt free.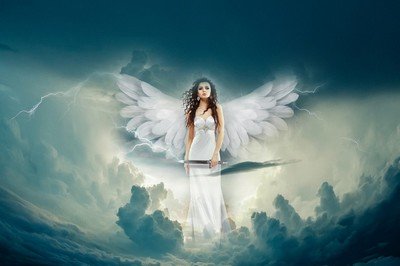 If you are cursed with bad luck, or feel victim of negative influences or attacks, then this Protection Spell works immediately to protect and shield you using safe and positive energies.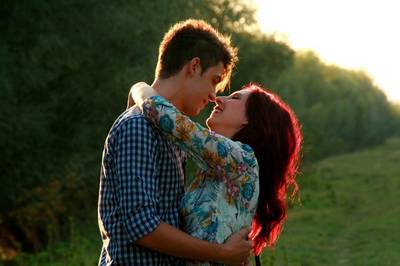 Choose the Complex Love Spell if the situation you find yourself in is complicated or difficult. No matter what the reason or the people involved this powerful Complex Love Spell is ideal.
With each of these Spells I also cast a free Curse Removal Spell which can immediately turn your luck around!
---
Positive energy is very important if you are to live an abundant and prosperous life and build up good karma. A great way to do this is by undertaking some charity work.  
Don't miss out on the coming Full Moon October 2022... Your chance to change your destiny:
You may want a Full Moon Spell to:
Allow money to flow to you
Enhance your sexual attraction
Allow a business or career to prosper and grow
Gain committed love & total faithfulness from a lover
Reunite with an ex lover
Become prosperous and successful
Change your bad luck to good
Or any positive purpose you may have
---
REVIEWS
---