Energy Clearing Ritual

An Energy Clearing Ritual is an ancient form of healing and cleansing the soul, spirit and source of abundance, source of love and source of being.
We are all born pure and potentially extremely powerful. Over time and due to negative circumstances, many of us become tired, weak and beaten down by life.
A constant barrage of bad luck and negative energy cause us to continually experience bad luck and negativity. No matter which way we turn we are faced with a brick wall time and time again.
This bad luck can manifest itself in a variety of ways: –
Being unlucky with money
Being unlucky in love
Being unlucky in our careers
Being unlucky with our health
Energy Clearing Ritual
An energy clearing ritual is a way to sweep away all the bad luck, negative energies and abundance blocks that have caused so much heartache and pain.
Unfortunately, you cannot achieve this without some work. This is because your vibrational frequency needs resetting and you cannot access this frequency without help.
The Ancients had ways of tapping into the vibrational frequencies of animals, plants and human beings. This skill was lost in the midst of time, but a few talented and learned energy healers possess this ability.
I am one such energy healer and I conduct energy clearing on anyone who requests it from me.
You will need to do your part too.
Positive energy is very important if you are to live an abundant and prosperous life and build up good karma. A great way to do this is by undertaking some charity work.   
Order your Energy Clearing from me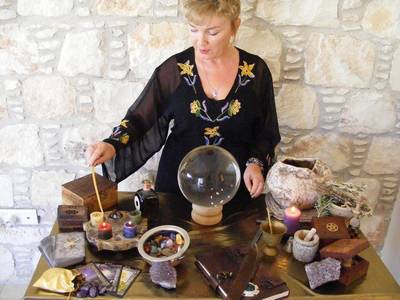 Energy Clearing Ritual
If you've tried to use the Law of Attraction methods to attract health, wealth and happiness toward you without success there could be a good reason for it.
It is most likely that you have what are termed 'Abundance Blocks' caused by past negative experiences in your childhood.
Fear of the future, feeling insecure and powerless are all negative emotions associated with a life lacking direction, security and stability. Holding onto negative emotions will seep into energy source causing dark and negative energies to surround you.
And as the Law of Attraction states 'like attracts like', so you are very unlikely to attract the type of life you want for yourself without clearing these abundance blocks.
You can order your Energy Clearing from me.

Only $29.99

Having an Energy Clearing will dispel the negative energies surrounding you and replace them with only positive energies that are very attracting of positive people, experiences and opportunities.
You will be sending out the powerful message that you want your desires to be fulfilled.
Having an Energy Clearing is essential in living a successful, fulfilling and happy life and is very attracting.
After making payment CLICK HERE to submit your details for your Energy Clearing. I will then contact you for you to send me your photograph to assess your Energy source. 
New Moon Spell September 2022

AFTER YOU HAVE PAID
CLICK HERE to send me your details
Within 24 hours I will email your detailed Spell schedule
When purchasing this service from me you are assumed to have read my Terms and Conditions
I look forward to casting your Spell on your behalf. The moment I cast a Spell for you it immediately begins working on your request. After the Spell has been cast I will send you notification that I completed and cast your Spell.
---
Don't miss out on the coming New Moon September 2022... Your chance to change your destiny:
You may want a New Moon Spell to:
Attract a new love into your life
Begin a fresh start with an ex-lover
Commence a new career or business

Manifest a new period of abundant wealth and prosperity
Bring positive good luck for lottery wins and gambling
Or any positive purpose you may have