The Elements
The Elements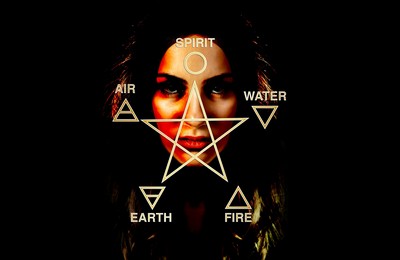 Alongside the elements of Air, Fire, Water and Earth there is an often forgotten fifth Element, that of Spirit. The five Elements make up everything and everyone. It is important to realise how fundamental they are to our existence and how we can harness the energy contained within them.
Developing a connection with Elemental energy will enable you to balance yourself. Working with Elemental energy makes you very aware of your own imbalances in for example bad habits or your relationships and communication with others. One of the chief aims of a Witch is to attempt to master the Elements and bring them into balance.
Each of the Elements has a different energy. A Spell is a way of attracting energy and focusing it with your will to make changes.
Elemental energy is in all things – the oceans, storms, rocks, plants, animals and us. We are all connected and all one. Some people are in unison and can master the Elements and wield their energies more effectively.
Almost anyone can learn to use this energy effectively as long as they attune themselves to the Elements.
Click on the picture links to learn more:
Being fully aware and in tune with the Elements allows us to balance ourselves, our qualities, our emotions, our reactions and interconnections with others and ourselves. This can take a lifetime to achieve, but is an aspiration worth striving for. As with anything in life, practice makes perfect.
Look through each page of  Air   Fire   Earth   Water   Spirit  in turn then come back for the following exercises:

Exercises for Elemental Energy Awareness
Exercise One
Try to match yourself, your family members and friends to one of the Elements, regardless of their Zodiacal sign. Are you a Fire Element? Is your best friend an Earth Element? Does your sister have lots of the qualities, both positive and negative, of the Element of Water? Do you have too much of the negatives of one Element and not enough of the positives of another Element?
List famous people, living or dead and identify what qualities they display and what Element they mainly display.
Contemplate on which of the Elements you are lacking and in what ways you can rectify this.
Exercise Two
In some ways all Magic can be seen as meditation. Meditation is simply focusing the mind. Magic is focusing the mind with intent to manifest change.
This meditation is to strengthen your relationship to the Elements. This can have immeasurable results. The Elements resonate with our human qualities, so bringing them into balance helps you become a more rounded person. This meditation can help you to focus on those Elements, which have qualities you need.
This exercise is ideally carried out within a natural environment on a sunny day close to water but a quiet place indoors will do just as well.
If you are outdoors look towards the Element of Air in the sky around you, the Element of Fire from the power of the Sun, the Element of Water from the ocean, lake or river and the Element of Earth from the ground beneath you.
If you are indoors relax, stand comfortably, close your eyes and breathe deeply and slowly.
As you breathe in feel the air fill your lungs and sense the air becoming part of you. Allow the air within you to connect to the air around you. Think of how the Element of Air is expressed in your life through communication, ideas and thoughts.
As you sense the warmth of the Sun feel the fire within your body to connect to the Element of Fire. Visualise the power of Fire in your life through action, courage and passion.
Be aware that your body is nearly 70% water. Sense the blood flowing through your veins, feel your heart beating, pumping life round your body. Feel how the emotions connected to the Element of Water manifests in your life through intuition, love and sensitivity.
As you feel the ground beneath you know that you are connected to the earth. Bend your knees a little and feel your feet firmly on the ground. Be aware of your body, its physicality. Become aware of how the Element of Earth manifests in your life; your body and your environment.
Exercise Three
The Element of Air can be seen as our expressing communication and the qualities of the mind. The Element of Fire can be seen in our creativity, energy and passion. The Element of Water is related to our emotions and the Element of Earth relates to the physical world and the body and keeps us grounded.
The fifth Element of Spirit, essential to the successful manifestation of Magic, can be seen as the full representation of the four Elements working in harmony. As you strive to balance these aspects of yourself and your world, so you become closer to Spirit.

---
The Full Moon is Approaching
Here's your chance to Order your own Powerful Full Moon Spell
Powerful Full Moon Spell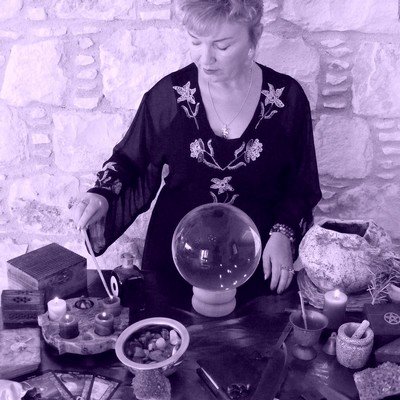 Cast within 24 hours of the Full Moon by Alizon, an experienced White Witch and Spell Caster.
A powerful Full Moon Spell Ritual to manifest change and success for you.
PRICE
From $80

AFTER YOU HAVE PAID
Click Here
to send me your details
I will need your full name and date of birth
Within 24 hours I will email you with confirmation and more details
When purchasing this service from me you are assumed to have read my Terms and Conditions
---
Don't miss out on the coming Full Moon February 2022...
Your chance to change your destiny
You may want a Full Moon Spell to:
Allow money to flow to you
Enhance your sexual attraction
Allow a business or career to prosper and grow
Gain committed love & total faithfulness from a lover
Reunite with an ex lover
Become prosperous and successful
Change your bad luck to good
Or any positive purpose you may have
Tap/Click here to learn more