Element of Water
The Element of Water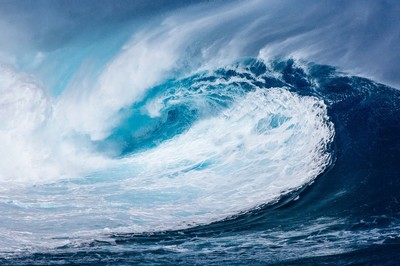 The Element of Water, along with the other Elements of Earth, Fire and Air make up everything around us and within us.
If you were born under the Star signs of Cancer, Pisces or Scorpio, or if your Moon is in any of these Zodiac signs you may feel particularly drawn to water. You may choose or desire to live near the coast or close to a river or lake. You will feel comfortable and comforted by the cleansing, soothing and purifying properties of water.
The Element of Water is linked to emotion and intuition, the subconscious, purification and compassion.
Water is the Element of the West and relates to the time of the setting sun and the coolness of twilight.

The Celtic name for the Water Element is Lar with the magical tools of the chalice and the cauldron.
The Moon phase associated with the Water Element is that of the Waning Moon with the Crone aspect of the Goddess.
The colour blue, the season of Autumn, rain, snow, rivers and oceans, dolphins, fish, waterfowl and wading birds are all associated with this element.
Music of the Water Element is that of stringed instruments, pianos and violins.
The natural symbols associated with the Water Element are seashells, natural sponges and water in any form.
Plants and herbs associations are water lilies, seaweed, ferns, mosses, rushes and all water plants.
Astrological Water signs are Cancer, Scorpio and Pisces.
In the Tarot, Water is represented as the Suit of Cups.
---
Connect with the Water Element
To make a connection with the Water Element, go to a place in nature, near a lake, river, stream or ocean. Take a drink of bottled spring water and feel the water entering your body as you drink.
Move your hand through a stream or lake or at the water's edge of the beach. Experience its cool freshness; it's soft and cleansing touch. Remember that water makes up 70% of the human body and also water covers 70% of the planet earth. Water is all around you - both within and without.

---
Positive Qualities of the Element of Water
Positive human emotions and feelings associated with the Water Element are:
Affectionate, calm, caring, diplomatic, empathetic, gentle, imaginative, intuitive, loving, peaceful, romantic, sensitive, soft, spiritual and tolerant.
---
Negative Qualities of the Element of Water
Negative human emotions and feelings connected with the Water Element are:
Broody, fanciful, frail, hypersensitive, hysterical, introverted, melancholic, moody, morose, narcissistic, overemotional, passive, sulky, sullen, temperamental and touchy.

---
The Full Moon is Approaching
Here's your chance to Order your own Powerful Full Moon Spell
Powerful Full Moon Spell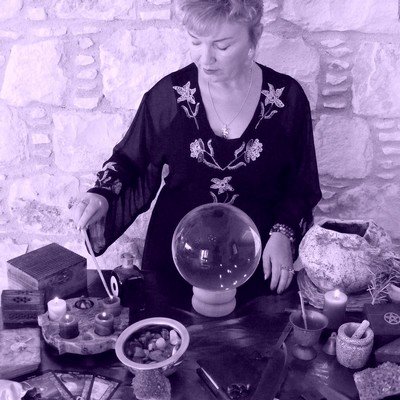 Cast within 24 hours of the Full Moon by Alizon, an experienced White Witch and Spell Caster.
A powerful Full Moon Spell Ritual to manifest change and success for you.
PRICE
From $80

AFTER YOU HAVE PAID
Click Here
to send me your details
I will need your full name and date of birth
Within 24 hours I will email you with confirmation and more details
When purchasing this service from me you are assumed to have read my Terms and Conditions
---
Don't miss out on the coming Full Moon February 2022...
Your chance to change your destiny
You may want a Full Moon Spell to:
Allow money to flow to you
Enhance your sexual attraction
Allow a business or career to prosper and grow
Gain committed love & total faithfulness from a lover
Reunite with an ex lover
Become prosperous and successful
Change your bad luck to good
Or any positive purpose you may have
Tap/Click here to learn more