The Element of Spirit
The Element of Spirit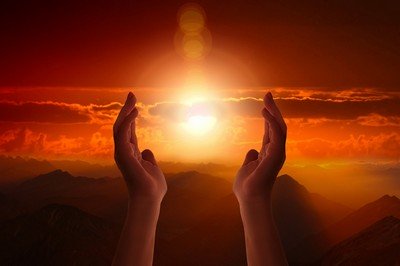 The element of Spirit is perhaps the most difficult of the Elements to understand and explain.

The element of Air can be seen as our expressing communication and the qualities of the mind. The element of Fire can be seen in our creativity, energy and passion. The element of Water is related to our emotions and the element of Earth relates to the physical world and the body and keeps us grounded.
In the depiction of a pentacle, the top point indicates the element of Spirit and is often referred to as the fifth element. The other points indicate the other four Elements of Earth, Air, Fire, and Water.

When a pentacle is circled it becomes a pentagram, and it is this circle that encompasses all that is within and represents the Spirit element.
The Pentagram is a physical symbol that represents aspects of Paganism, Wicca, Witchcraft or other earth based religions.
The fifth element of Spirit and is also known as Akasha or Aether, is essential to the successful manifestation of Magic. It can be seen as the full representation of the four tangible Elements working in harmony. Spirit, the non tangible Element, binds the other four together, but is greater than the sum of its parts.
Spirit as an element is present both within and without your body. It can be seen as your spirit or soul with an energy that permeates your every thought, word and deed.
As you strive to balance all the Elements and the aspects of yourself and your world, so you become closer to Spirit.
A great way to connect with Spirit is via meditations. Click on this Meditation link for more. 
---
The Magical Correspondences of the Element of Spirit

The Magical correspondences connected to the element of Spirit are of the colour violet or white. Some claim black to be the colour that represents this Element. The stones and crystals that represent this Element are normally amethyst and clear quartz.

Unlike the other elements that relate to the directions of north, south, east and west. The direction of Akasha is the centre and circumference - both within and without.
It is genderless and relates to both before birth and after death.

Rather than just one Tarot card relating to Akasha the whole of the Major Arcana of the Tarot corresponds. Though some practitioners like to use either the Fool or Judgement to represent the fifth element.
Magical workings using the Akasha element usually revolve around change and transformation.

---
The Full Moon is Approaching
Here's your chance to Order your own Powerful Full Moon Spell
Powerful Full Moon Spell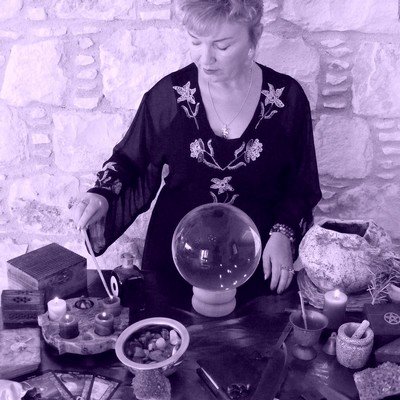 Cast within 24 hours of the Full Moon by Alizon, an experienced White Witch and Spell Caster.
A powerful Full Moon Spell Ritual to manifest change and success for you.
PRICE
From $80

AFTER YOU HAVE PAID
Click Here
to send me your details
I will need your full name and date of birth
Within 24 hours I will email you with confirmation and more details
When purchasing this service from me you are assumed to have read my Terms and Conditions
---
Don't miss out on the coming Full Moon February 2022...
Your chance to change your destiny
You may want a Full Moon Spell to:
Allow money to flow to you
Enhance your sexual attraction
Allow a business or career to prosper and grow
Gain committed love & total faithfulness from a lover
Reunite with an ex lover
Become prosperous and successful
Change your bad luck to good
Or any positive purpose you may have
Tap/Click here to learn more