Element of Earth
The Element of Earth
The Element of Earth, along with the other Elements of Water, Fire and Air make up everything around us and within us.
If you were born under the Star signs of Capricorn, Taurus or Virgo, or if your Moon is in these Zodiac signs you are most likely to feel comfortable and comforted by family and home. You strive to be honest, straightforward and trustworthy. You most likely live or choose to live close to nature and love green landscapes and trees. A cabin in the woods would be your ideal location.
You are not afraid of hard work and will be industrious, practical and motivated to achieve all that you want from life.

Earth is the Element of the North. It relates to midnight. It is a time of darkness and of rest. The Earth has associations with fertility, stability, wisdom, strength, growth and prosperity. The Celtic name for the Earth Element is Tuath with the magical tools of salt and the pentacle symbol.
The Moon phase associated with the Earth Element is that of the New Moon with the Dark aspect of the Goddess.
The colour green, the season of Winter, most mammals and earth dwelling creatures, plants, trees, stones and seeds are all associated with the Earth Element.
Music of the Earth element is that of the drums.
The natural symbols associated with this Element are salt, rocks and pebbles.
Plants and herbs associations are nuts, low-growing plants and shrubs and roots.
Astrological Earth signs are Taurus, Virgo and Capricorn.
In the Tarot, Earth is represented as the Suit of Pentacles.
---
Connect to the Fire Element
To make a connection with the Element of Earth, go to a place in nature. Ground yourself by standing comfortable with your legs slightly apart feeling the connection with the earth beneath your feet. Concentrate on your body as being an extension of the earth, firmly planted and rooted in the ground.
Earth is all around you – both within and without. 
---
Positive Qualities of the Element of Earth
Positive human emotions and feelings associated with the Earth Element are:
Capable, careful, competent, conscientious, dependable, determined, enterprising, generous, hard-working, organised, practical, realistic, reliable, responsible, skillful, steady, supporting and trustworthy.
---
Negative Qualities of the Element of Earth
Negative human emotions and feelings associated with the Earth Element:
Conventional, drab, grim, humourless, inflexible, materialistic, obsessive, overcautious, over organised, perfectionist, pessimistic, stubborn, unadventurous, unexciting and unimaginative.

---
The Full Moon is Approaching
Here's your chance to Order your own Powerful Full Moon Spell
Powerful Full Moon Spell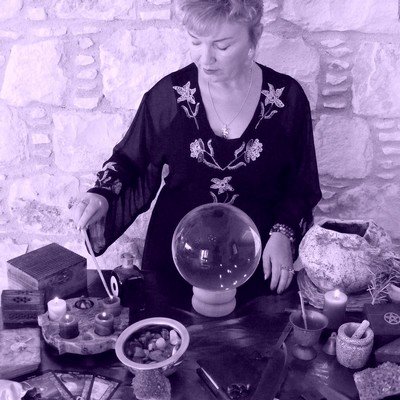 Cast within 24 hours of the Full Moon by Alizon, an experienced White Witch and Spell Caster.
A powerful Full Moon Spell Ritual to manifest change and success for you.
PRICE
From $80

AFTER YOU HAVE PAID
Click Here
to send me your details
I will need your full name and date of birth
Within 24 hours I will email you with confirmation and more details
When purchasing this service from me you are assumed to have read my Terms and Conditions
---
Don't miss out on the coming Full Moon December 2022...
Your chance to change your destiny
You may want a Full Moon Spell to:
Allow money to flow to you
Enhance your sexual attraction
Allow a business or career to prosper and grow
Gain committed love & total faithfulness from a lover
Reunite with an ex lover
Become prosperous and successful
Change your bad luck to good
Or any positive purpose you may have
Tap/Click here to learn more