Curse Removal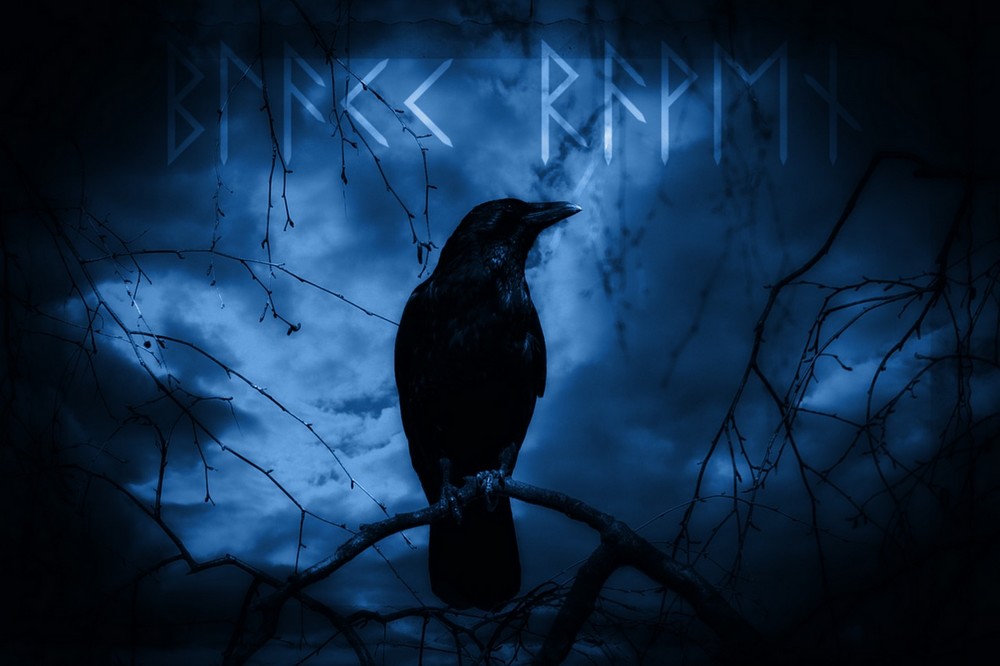 Curse removal, breaking a curse, reversing a hex and removing negative energy that causes bad luck is of vital importance to anyone who believes or knows that a Black Magic curse or Voodoo Spell has been placed upon them.
Many people experience bad luck and seem to always be taking one step forward and three steps back. They seem to be the very opposite to King Midas with everything they touch turning not to gold but to dust.
Many of these people believe themselves to be cursed or hexed. This can be a genuine belief that a Voodoo practitioner, Witch, or Black Magic Spell Caster has placed a bad luck curse upon them or their family. Or it can be the only plausible reason they can find as to why they continually suffer such bad luck.
---
"A Psychic told me I'm hexed - Do I need  Curse Removal?"
You may have been told by a Psychic that you are hexed, cursed or the victim of the evil eye, a Voodoo doll or Black Magic Spell.
Many people contact me and state "A Psychic told me, I'm cursed, What can I do to break the curse?"
You may have been told that you have dark negative energies surrounding you which cause you a great deal of bad luck.
---
The Quickest Way to Lift a Curse, Break a Hex or Remove the Evil Eye

If you are cursed with bad luck, or feel victim of negative influences or psychic attacks, then have me,  Alizon, experienced, skilful and knowledgeable White Witch and Spell caster to help you.
This unique Powerful Curse Removal Ritual & Protection Spell rids all negative energies, curses, hexes, voodoo black magic, evil eye or general bad luck. Also it works immediately to protect and shield you from further harm using safe and positive energies.
---
Powerful Curse Removal Ritual & Protection Spell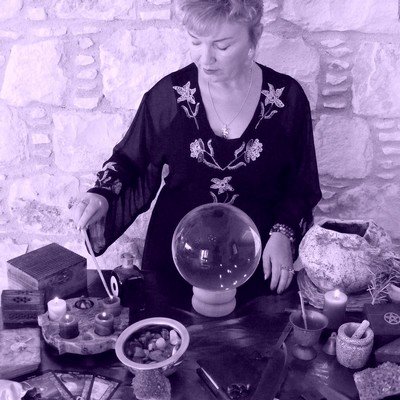 Cast within 24 hours by Alizon, an experienced White Witch and Spell Caster.
A powerful Protection Spell Ritual to rid all curses and then protect you from all further forms of harm - physical, mental or psychic.
From $50

AFTER YOU HAVE PAID
Click Here
to send me your details
I will need your full name and date of birth
Within 24 hours I will email you with confirmation and more details

When purchasing this service from me you are assumed to have read my Terms and Conditions
---
In addition to Casting your Spell, I'll also Cast a
FREE

Aura Cleansing and Curse Removal Spell
This FREE Spell Ritual will help remove any negativity, Curse, Hex or other impediment that might have infected you and blocked or hindered your wishes, goals and happiness in the past.

Ridding negative energy is very important as it can be very damaging and toxic and cause all kinds of bad luck. It can prevent you living the kind of life that you most desire.
This FREE Spell will rid you of any curses, hexes, being the victim of the evil eye or general bad luck.
I will cast this FREE Spell on your behalf to clear any negative energies swiftly and allow the supportive influences and positive elements of your Spell to act very quickly and enables you to be open and ready to receive your desired outcome.

---
Are you Cursed with Bad Luck?
Whenever I Cast a Spell for someone, I also cast a FREE Cleansing Spell, often referred to as a Curse Removal Spell. This is because many people who come to me for help, feel that for some reason they are unlucky in life. They are often the victims of negative energy surrounding them, or of even being Cursed. This free Spell destroys that barrier and opens up the ability to receive blessings and good fortune.
There are generally two reasons why you experience continual bad luck that holds you back from living the complete life you want for yourself. These are by having a curse placed upon you and/or having a weak or damaged Aura.

Being cursed, hexed or the victim of the Evil eye, Voodoo Magic, Black Magic or a Generational curse that is passed on through family ties will have serious consequences to your health, wealth and happiness, and your ability to achieve your goals.

Being cursed is the number one reason for continuous bad luck that plagues your life. Problems with money, sex, relationships and health can all be the result of a curse placed on you. And having a curse upon you will radically and drastically damage your Aura.
---
Have you a Weak or Damaged Aura?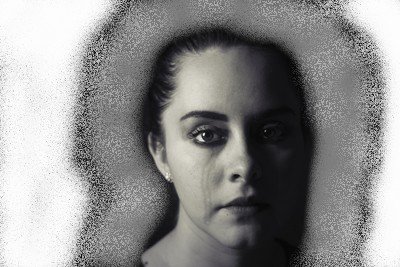 Your Aura is of course the invisible energy field that surrounds and protects your body from negative energy, negative forces and negative entities.

Everyone is born with an Aura that is bright, vibrant and extremely protective. But overtime and due to stressful and sometimes traumatic events the Aura becomes weaker. It becomes dark, dull and ineffective when you experience emotions such as grief, fear, worry and anguish. Experiencing surgery, damage to bones or organs, illnesses, bacteria or viral infections, poor sleep, chronic pain, chronic fatigue and traumatic events also damage the integrity of your Aura.
Basically, the more historic stress and trauma you have suffered and the more anxiety and depression you experience, the more damaged your Aura becomes.  

A weakened Aura causes an immense amount of negative energy to damage your soul, heart and mind. Without intervention this naturally leads to a depressed spirit, which makes living a free and joyful life almost impossible. Your sleep patterns are affected and a decline in your health is inevitable.

Everything seems bleak to you and life is very difficult and stressful. Hypersensitivity to stress leads to an increase in anxiety and depression, which in turn causes immeasurable harmful emotions and negative energy.  This vicious cycle of stress, anxiety and depression leading to negative energy that further weakens your Aura needs to be broken. Your damaged and weakened Aura needs to be restored to a vibrant state. I can do this for you.

That is why with every Spell I cast I also perform a FREE Curse Removal Ritual and FREE Aura Cleansing. And this is why my Spells are so popular and successful.

This will allow you to be free from the bad luck, once and for all! You can begin to live the kind of life you have always wanted!

---
---
The Law of Attraction
We are all aware of the Law of Attraction and how good luck, fortune, love and happiness follows 'lucky' positive people and how bad luck, financial ruin and misery sticks to the negative 'unlucky' people. But keeping constantly positive, uplifted and bright in spirit to be open to opportunities is very difficult when you have lost your job, your lover or your reason for living.
With every Spell I cast, I also cast a FREE cleansing Spell sometimes referred to as curse removal Spell. This free curse removal Spell rids hexes, bad luck, negative energies, Voodoo Spells, evil Black Magic Spells, generational curses, the evil eye and all dark entities that may have pervaded your Aura, spirit and soul.
If you believe you've been hexed, cursed or been the victim or target of the evil eye, Black Magic Spells, Voodoo dolls or just bad luck in general, I can help you.
You will need a combination of cleansing of dark negative energies and protection from dark forces, negative and harmful people and circumstances and bad luck in general. In this way you will be open to receiving abundance in the form of health, wealth and happiness.
Whether the hex or curse is real or perceived the very act of a Spell to remove curses and hexes being cast for you can release you from the negative cycle you find yourself in.
This can allow a new lease of life with a brighter attitude to life and to be open to opportunities to increase good luck, fortune and happiness.

---
Positive energy is very important if you are to live an abundant and prosperous life and build up good karma. A great way to do this is by undertaking some charity work.   

The Full Moon is Approaching
Here's your chance to Order your own Powerful Full Moon Spell
Powerful Full Moon Spell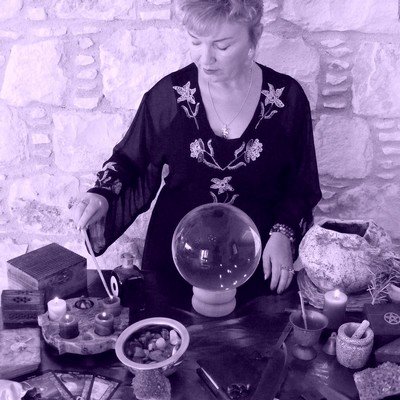 Cast within 24 hours of the Full Moon by Alizon, an experienced White Witch and Spell Caster.
A powerful Full Moon Spell Ritual to manifest change and success for you.
PRICE
From $80

AFTER YOU HAVE PAID
Click Here
to send me your details
I will need your full name and date of birth
Within 24 hours I will email you with confirmation and more details

When purchasing this service from me you are assumed to have read my Terms and Conditions
---
Don't miss out on the coming Full Moon April 2023...
Your chance to change your destiny
You may want a Full Moon Spell to:
Allow money to flow to you
Enhance your sexual attraction
Allow a business or career to prosper and grow
Gain committed love & total faithfulness from a lover
Reunite with an ex lover
Become prosperous and successful
Change your bad luck to good
Or any positive purpose you may have