Crystals - Choosing, Cleansing and Charging

Healing Crystals
Healing Crystals and Gemstones such as Rose Quartz, Amethyst, Citrine, Moonstone etc have been used for healing and magical purposes for thousands of years. They have the ability to soak up and hold onto energies and can subtly help to bring the energy vibrations within your body and aura into a healthy and vibrant balance. This makes them the perfect tools for healing and magic workings.

---
Crystal Magic and Spell Casting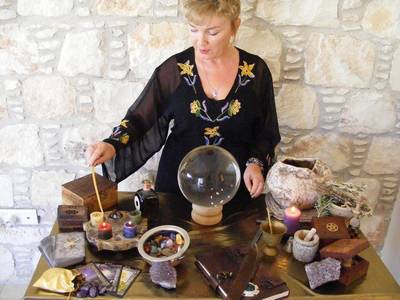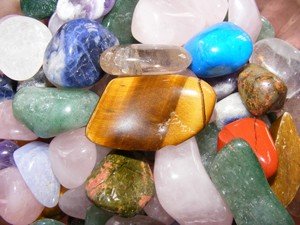 I adore crystals and the positive energy I get from them whether in wearing as jewellery, keeping them around my home, for healing or Magical workings is miraculous and energising. All crystals contain ancient and powerful energies.
I have a wide range of crystals that I use in my Magic Spells. I use for example Rose Quartz in my Love Spells and green Aventurine in my Money Spells. I love to use Moonstone in my Attraction Spells




Having a Spell cast can bring miraculous results very swiftly and can literally change your destiny for the better.
If you have an interest in spirituality, are intrigued by astrology, fascinated by Tarot cards or captivated by Psychic abilities, then the next logical step is to look into the power of Magic.

Having a Spell cast is Magic you can believe in.

And even if you are slightly sceptical, uncertain or wary, powerful positive energies combined with expert Spell casting will soon have you convinced in the power of Magic.
---
Choosing a Stone
It's important when choosing Crystals to select the Crystal you are most drawn to. Use your intuition to guide you in your selection. If it feels right – it probably is just the Crystal you most need!
If you are choosing Crystals for a specific reason, for example to increase your psychic abilities, or to give you more confidence, keep that thought in mind when making your selection.

---
Cleansing Crystals
Cleansing Crystals should be a priority in caring for these precious stones. 
You need to respect them, treat them gently and care for them. Gem stones are extremely sensitive to their surroundings and can soak up negative energies from their environment or anyone handling them.
They need to be 'decontaminated' of unwanted negative vibrations by cleansing regularly to allow them to work to their utmost potential.
While cleansing Crystals, simply wash under running water for a few moments. If possible cleanse it in a stream, a natural spring or the sea. If you haven't easy access to the ocean or natural bodies of water simply add salt to the cleansing water as this will add the electrical properties contained in the salt to the cleansing process.

---
Charging Crystals
Once cleansed you need to charge the Crystal.
Charging will keep the positive energy of the Crystal focused upon you so that it most benefits you. Avoid others touching or handling your Crystal, as it will absorb possible negative energies from them, diluting the benefits to you.
There are many ways to charge a Crystal but here are a few suggestions:
If you want to charge your crystal with the Element of Fire as with sun energy to help with confidence, vibrant health, motivation or creative projects etc. then place your Crystal on a windowsill or outdoors for a few hours in the sunshine.
For the benefits of the Element of Water as with moon energy for help with psychic abilities, increased intuition, magical workings etc. moon bathe your Crystal (either in water or not) under the light of a full moon for several hours.
If you want to charge your crystal with the Element of Earth bury your Crystal in the earth for a few hours for earth energies to help with groundedness, strength and banishing negativity.
For the benefits of the Element of Air to help with clear communication, learning and understanding hold your Crystal in the smoke of burning incense.
---
Attunement of Crystals
After cleansing and charging your Crystal it is now time to attune it to your personal vibrations and energies.
By simply wishing or visualising the crystalline energy to be used in a particular way - it will be so! It really is that simple.
To attune your personal Crystal to your own individual needs, dreams and wishes you need to hold your Crystal in both hands. Focus on what you want to programme into your Crystal. Repeat an affirmation to yourself, such as 'I will become more confident, I will increase my psychic abilities, I will discover happiness.' With each exhalation send your desire into your Crystal. You may feel the programming is complete when you feel your Crystal tingle or becoming warm to the touch.
Once you have programmed your Crystal keep it in a safe place where others will not touch it. Try to use your Crystal at least twice daily at first. Remember the more you are able to use your Crystal the more power will be harnessed and utilised to achieve your ultimate goal. Find a quiet, private space and close your eyes. Hold you Crystal gently in your hand, take slow deep breaths and visualise your goal and silently repeat your affirmation.
The use of crystals, their crystal meanings and what they represent are very important in my  Magic Spell Casting to change destiny for the better!!!

---
New Moon Spell September 2022

AFTER YOU HAVE PAID
CLICK HERE to send me your details
Within 24 hours I will email your detailed Spell schedule
When purchasing this service from me you are assumed to have read my Terms and Conditions
I look forward to casting your Spell on your behalf. The moment I cast a Spell for you it immediately begins working on your request. After the Spell has been cast I will send you notification that I completed and cast your Spell.
---
Don't miss out on the coming New Moon September 2022... Your chance to change your destiny:
You may want a New Moon Spell to:
Attract a new love into your life
Begin a fresh start with an ex-lover
Commence a new career or business

Manifest a new period of abundant wealth and prosperity
Bring positive good luck for lottery wins and gambling
Or any positive purpose you may have