Crown Chakra Cleansing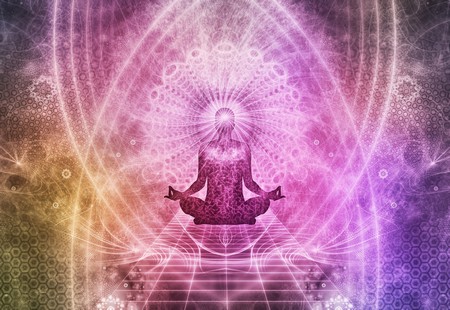 Crown Chakra Cleansing addresses blockages in the most important of the 7 Chakras.
The seven major chakras are the invisible energy centres that run from the base of the spine to the top of the head. The Crown Chakra is the seventh chakra and is located at the crown of the head. One or more chakras can become blocked, usually by traumatic events, stress, worry, depression, mental or physical illness, emotional upheaval or financial or relationship problems. Blocked chakras prevent the individual from living a full, productive and healthy life.

A blocked Crown Chakra will simply not allow an abundant life to manifest. When you have a blocked Crown Chakra you may feel destructive, frustrated, angry and depressed.

Physically you may feel drained, stressed and lack the energy to carry out most things. You may feel that life is passing you by and that others are enjoying life and you are just an onlooker. You may feel isolated, lonely and unmotivated. You may experience a tremendous amount of bad luck that has a knock on effect in all aspects of your life.

Chakra Clearing and particularly Crown Chakra Cleansing, allows blocked chakras to be open, clear and receptive to positive and harmonious energy that needs to flow freely throughout the body, chakras and aura. Blocked chakras that do not allow positive energy to flow can cause all manner of illnesses and ailments and can even increase negative energy to be drawn to the aura. The aura is the invisible human energy field that holds the chakras and can attract and repel both negative and positive energies.
A clear, bright aura will attract positive energies and repel negative ones, whereas as a stained, tinged or damaged aura can only attract negative energy which takes the form of negative situations, people and circumstances being drawn towards the individual. Effectively they become a bad luck magnet. This is because negative energy attracts more of the same towards it and an individual can lurch from one bad luck event to the next without the benefit of the 'lucky' positive energy.

This bad luck then becomes a vicious circle as more and more negative energy floods the body, mind and soul bringing bad luck events and making physical and mental illness more likely.

---
Benefits of Crown Chakra Cleansing

Chakra Energising and Aura Cleansing will remove the negative energy from your Aura and infuse positive energy in its place, allowing the Chakras to work effectively. Negative energy can be so harmful to one's health and outlook on life. Negative energy can prevent you living the life you want and impedes abundance, prosperity and vibrant health.
Chakra Energising and Aura Cleansing
 -  is particularly beneficial for anyone who constantly experiences bad luck and setbacks. It can really help anyone who has difficulties moving on, who are unhappy, fearful, confused or depressed.

---
The NEW Moon is approaching!
Get your New Moon Spell for December 2023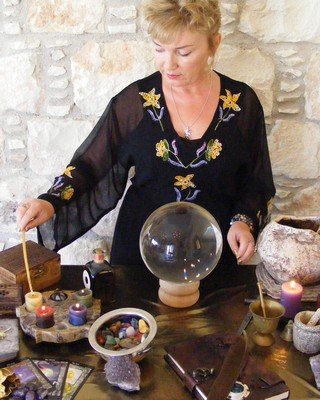 A New Moon Spell That Works


Have a New Moon Spell cast by a real Witch on the upcoming New Moon. A New Moon Spell to manifest whatever you most desire!
Cast on the next New Moon by Alizon, an experienced White Witch and Spell Caster.
---
D
on't miss out on the coming New Moon December 2023... Your chance to change your destiny:
You may want a New Moon Spell to:
Boost your Ancient Magical Chants

Attract a new love into your life
Begin a fresh start with an ex-lover
Success with any new project, enterprise or relationship

Commence a new career or business

Manifest a new period of abundant wealth and prosperity
Bring positive good luck for lottery wins and gambling
Or any positive purpose you may have
---