Complex Spell

This Complex Spell is cast and reinforced 7 times over consecutive evenings. The intensity and potency is powerfully increased and strengthened with each passing day culminating in the manifestation of your desires and wishes.
---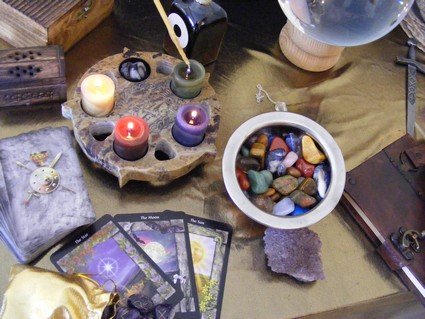 If your current situation is complicated, difficult, challenging or urgent you need a Complex Spell cast ASAP expertly and effectively. Whatever the circumstances and whoever it involves I can help you immediately by casting for you a Complex Spell that can transform your life.
I will customise your Complex Spell to your exact needs and cast it for you as soon as possible each evening over 7 consecutive evenings. This highly concentrated and intense Spell work is strengthened and reinforced as each day goes by which allows the Universe and the Law of Attraction to work for you.
This will allow your desired outcome to manifest swiftly and effectively, so that you can commence living the life you really want for yourself.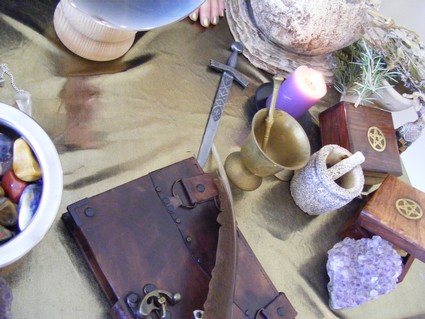 You may need a Complex Spell if your difficult situation has been resistant to previous Spell casting. Or if other people have been interfering with and influencing your love life. Or if you have been prevented from the success you deserve or are sick of having financial difficulties. You may need urgent help with a challenging situation.
Everything is possible with Magic!
With this Complex Spell you can combine different desires that you have, for example to help with your complicated love life AND to allow you to resolve your financial difficulties. Or a Complex Spell could combine your wishes to finally to lose the weight you have been longing to lose PLUS attracting to you your true soul mate. Or you may want to combine your wish to live in your dream home AND to reunite with an ex lover. Whatever your desires, everything is possible with Magic!
---
---
Complex Spell cast over Seven Consecutive Evenings New Lower Price

---
Complex Money Spell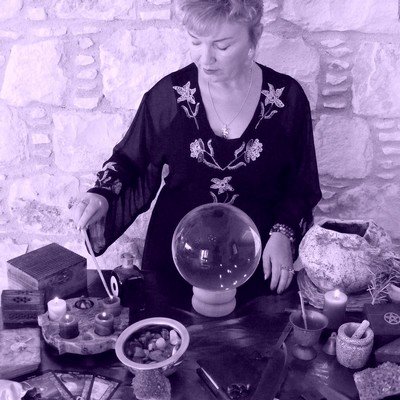 Cast over 7 days by Alizon, an experienced White Witch and Spell Caster.
A powerful Complex Spell Ritual to manifest what you most desire.
PRICE
$150

AFTER YOU HAVE PAID
Click Here
to send me your details
I will need your full name and date of birth
Within 24 hours I will email you with confirmation and more details
When purchasing this service from me you are assumed to have read my Terms and Conditions
---
In addition to Casting your Spell, I'll also Cast a
FREE

Aura Cleansing and Curse Removal Spell
This FREE Spell Ritual will help remove any negativity, Curse, Hex or other impediment that might have infected you and blocked or hindered your wishes, goals and happiness in the past.

Ridding negative energy is very important as it can be very damaging and toxic and cause all kinds of bad luck. It can prevent you living the kind of life that you most desire.
This FREE Spell will rid you of any curses, hexes, being the victim of the evil eye or general bad luck.
I will cast this FREE Spell on your behalf to clear any negative energies swiftly and allow the supportive influences and positive elements of your Spell to act very quickly and enables you to be open and ready to receive your desired outcome.

---
Are you Cursed with Bad Luck?
Whenever I Cast a Spell for someone, I also cast a FREE Cleansing Spell, often referred to as a Curse Removal Spell. This is because many people who come to me for help, feel that for some reason they are unlucky in life. They are often the victims of negative energy surrounding them, or of even being Cursed. This free Spell destroys that barrier and opens up the ability to receive blessings and good fortune.
There are generally two reasons why you experience continual bad luck that holds you back from living the complete life you want for yourself. These are by having a curse placed upon you and/or having a weak or damaged Aura.

Being cursed, hexed or the victim of the Evil eye, Voodoo Magic, Black Magic or a Generational curse that is passed on through family ties will have serious consequences to your health, wealth and happiness, and your ability to achieve your goals.

Being cursed is the number one reason for continuous bad luck that plagues your life. Problems with money, sex, relationships and health can all be the result of a curse placed on you. And having a curse upon you will radically and drastically damage your Aura.
---
Have you a Weak or Damaged Aura?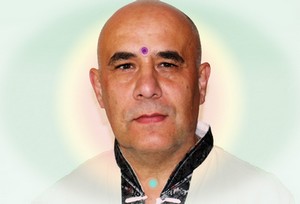 Your Aura is of course the invisible energy field that surrounds and protects your body from negative energy, negative forces and negative entities.

Everyone is born with an Aura that is bright, vibrant and extremely protective. But overtime and due to stressful and sometimes traumatic events the Aura becomes weaker. It becomes dark, dull and ineffective when you experience emotions such as grief, fear, worry and anguish. Experiencing surgery, damage to bones or organs, illnesses, bacteria or viral infections, poor sleep, chronic pain, chronic fatigue and traumatic events also damage the integrity of your Aura.
Basically, the more historic stress and trauma you have suffered and the more anxiety and depression you experience, the more damaged your Aura becomes.  

A weakened Aura causes an immense amount of negative energy to damage your soul, heart and mind. Without intervention this naturally leads to a depressed spirit, which makes living a free and joyful life almost impossible. Your sleep patterns are affected and a decline in your health is inevitable.

Everything seems bleak to you and life is very difficult and stressful. Hypersensitivity to stress leads to an increase in anxiety and depression, which in turn causes immeasurable harmful emotions and negative energy.  This vicious cycle of stress, anxiety and depression leading to negative energy that further weakens your Aura needs to be broken. Your damaged and weakened Aura needs to be restored to a vibrant state. I can do this for you.

That is why with every Spell I cast I also perform a FREE Curse Removal Ritual and FREE Aura Cleansing. And this is why my Spells are so popular and successful.

This will allow you to be free from the bad luck, once and for all! You can begin to live the kind of life you have always wanted!

---
This is the strongest Spell I have developed

The tremendous and powerful message of your desired outcome is literally forcibly "spelt out" - 7 TIMES -  during the Spell casting process and heard and reinforced each evening by the Universe.  This makes it virtually impossible for your desired outcome to be ignored.
Seven Times Stronger

The powerful Spell is cast for you immediately over seven consecutive evenings. This makes it extremely powerful and potent with intensified Magical positive energies.  Spell casting over seven consecutive evenings gives it extra strength and power for awesome results.  
You may want the Complex Spell to:
Freedom from Debt and Money Worries!
Freedom to Love and be Loved!
Freedom to be slim, healthy and fit!
Freedom to live your life to the full!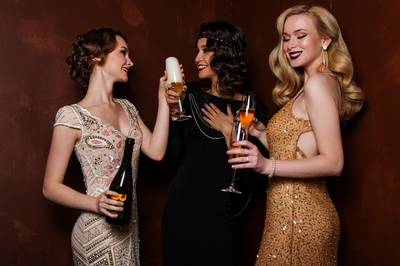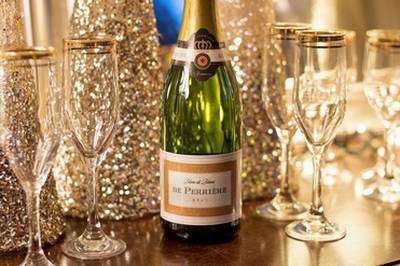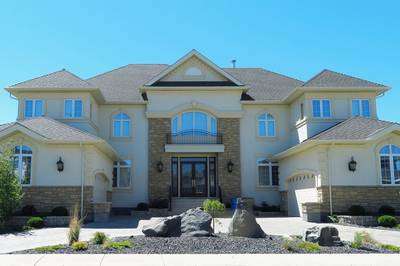 ---
Leading English White Witch and Expert Spell Caster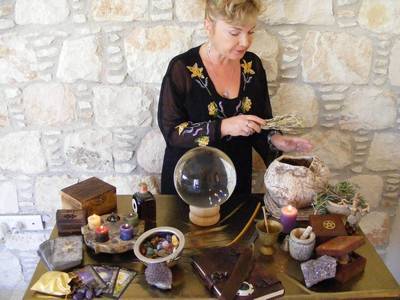 I'm Alizon and I am the leading English White Witch and expert Spell caster. I am a real Witch, casting real Spells with real results.
I have many, many years of experience and have helped thousands of clients over the years to resolve the problems they were experiencing.
Let me help you!
I cast powerful, potent Spells to get the real results you are looking for.
I only use powerful and potent White Magic and cast effective Spells that work to bring you exactly what you desire.

If you want me to cast your very own Spell then go ahead and order NOW. As soon as I have all the information I need from you I will begin preparations so that the positive energies can commence immediately.
---
FAQs about the Spells I cast
Q. How fast do your Spells work?
A. The moment I cast a Spell it immediately begins working on your request. Every case is unique with some seeing full results within days, whereas others have to wait longer.  

Q. How soon can you cast my Spell for me, Alizon?
A. Normally within 24 hours.

Q. What payment methods do you accept?
A. I can ONLY accept payment via PayPal or credit card. I do not accept Western Union. I CANNOT accept payment any other way. So if you don't have a PayPal account or a credit card you could perhaps ask a friend or relative to make payment on your behalf.

Q. Is White Magic and having a Spell cast safe?
A. Yes, each Spell I cast is cast in Love and Light, with Harm to None. It cannot backfire and does not bend the will of anyone.

Q. Do you charge additional payments?
A. No, not at all. You pay a one off payment for each Spell I Cast for you.

Q. What information do I need to give you?
A. I will need your full name, date of birth and the desired outcome you want from the Spell.

Q. What happens after I order from you Alizon?
A. I will respond to your order via your given email address and communicate with you further, normally within 24 hours.

Q. Do you keep my information private and confidential?
A. Yes. Always! I keep my dealings with you completely private and confidential. I never pass on your information to a third party! Your e-mail address and information is totally secure. No indication that you have purchased a Spell will appear on your PayPal account or Credit card statement.

Q. How much are your Spells?
A. My Spells are generally $50.00, $80.00 or $150.00 dependent on which type of Spell you require. I always recommend you purchase the strongest Spell you can afford. Although I am from the UK my prices are in US dollars, as the vast majority of my clients are from the USA. If you do not live in the USA, whatever your local currency is, it will be converted automatically via PayPal.

See more of my FAQs.

---
My Pledge to you

My personal pledge and guarantee to you is that I will give 100% of my time and effort, using all my expertise and experience, to do my utmost in casting a successful Spell to get the results you want, with Harm to None and without bending the will of anyone.

Your personal and individual Spell will be formulated, personalised and expertly cast by me using the relevant and appropriate ingredients to aid speedy manifestation, so that the moment I cast your  Spell it will immediately begin working on your request!

All my dealings with you are kept completely private and confidential. Your e-mail address and all the information you provide for me is totally secure.

When you buy a Spell or other product from me it will appear as a series of random letters and numbers on your credit or debit card bill, so that your purchase cannot be identified by others. No reference to Spell casting nor the name Alizon will appear.

The Law of Attraction
Fear of the future, feeling helpless and powerless are all negative emotions associated with a lack of money, love or success. These negative emotions will seep into your Aura causing dark and negative energies to surround you.

And as the Law of Attraction states 'like attracts like', so you are very unlikely to attract vibrant health, abundant wealth and real happiness without help.
Having me cast a Spell will dispel the negative energies surrounding you and replace them with only positive energies that are very attracting.
You will be sending out the powerful message that you want to live a carefree and abundant life, filled with love and joy and without worries.
Having a pure white magic Spell cast will automatically cleanse your Aura.

A clear, bright and glowing Aura is essential in living a successful, fulfilling and happy life.
---
Spells that Work Best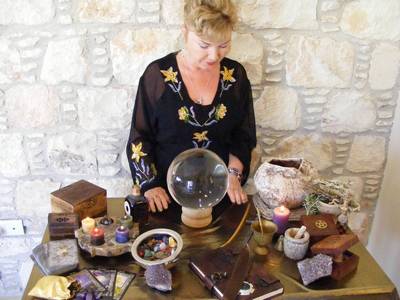 Spells that work best are those that are expertly cast using the correct ingredients and correct tools by an experienced expert Spell caster.
I cast powerful, potent Spells to get the real results you are looking for.
I have many, many years of experience and have helped thousands of clients over the years to resolve the problems they were experiencing.
Let me help you.
I only use powerful and potent White Magic and cast effective Spells that  work to bring you exactly what you desire, with harm to none.

Order Now if you want me to cast your very own Spell. As soon as I have all the information I need from you I will begin preparations so that the positive energies can commence immediately.
---
The History of Spell Casting

Through the ages and within every culture older wise women have passed down their knowledge and skills of healing herbs, medicinal plants, phases of the moon and sun, the alignment of the stars and other natural phenomenon to younger generations.  

The crafting of ingredients, coupled with prayers, rhymes or chants (Spells) were sent out to the Universe to increase abundance, to bring love, to aid fertility and for protection.

I possess the knowledge, skill, expertise and experience to successfully cast Spells that work with the Universe to help you with your desires.

I am an experienced Spell caster of many years and have a wide knowledge of herbs, oils, crystals and other ingredients, their qualities, their energies and how to use them successfully.

Positive energy is very important if you are to live an abundant and prosperous life and build up good karma. A great way to do this is by undertaking some charity work. 

---
---
---
---