Cancer Personality Traits
Cancer

Cancer personality traits are characterised by a caring and compassionate nature and are said to be family orientated.
Cancer is the fourth sign of the twelve Zodiac signs (June 22nd - July 22nd) and is represented by the Crab.
Cancer traits are developed by virtue of the fact that Cancer is a Cardinal Sign and comes from the Element of Water. The Cardinal Signs indicate action, initiation and assertiveness whereas the Element of Water denotes a nurturing and protective character, a developed intuition, intense sensitivity and understanding. Thus Cancer traits are an intriguing mix.

Cancer Traits
Changeability is a big part of the Cancer personality. One minute they can appear aloof, stand offish and remote whereas the next they can be inviting and easy going.
Cancer traits also include being very sympathetic and empathic to the needs of others. Many Cancerians can instantly feel the emotions and sensitivities of others and are often psychic.  They are very intuitive and allow their heart to rule their head.
Cancerians like to be loved but need to love and care for someone even more. Cancerians prefer to be in a loving relationship and find being single uncomfortable and uneasy.   

Cancer Qualities
Cancer qualities include loyalty, a clear sense of duty and an innate maternal instinct – whether male or female. The closeness of family life is very important to most Cancerians.
And because of these Cancer qualities they often find careers involving healing, nurturing and caring. So the medical and teaching professions are often represented heavily by Cancerians. 

Shadow Cancer Traits

The dark Cancer traits can include unpredictability and a tendency to mood swings. They can also be overly sensitive, sentimental and possessive. Cancerians can be difficult to get to know as they retreat into their shell too easily. They can also become too clingy and needy.

The Full Moon is Approaching
Here's your chance to Order your own Powerful Full Moon Spell
Powerful Full Moon Spell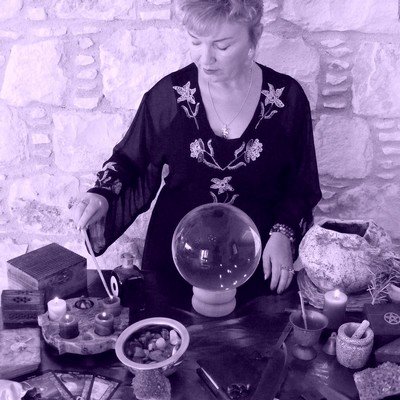 Cast within 24 hours of the Full Moon by Alizon, an experienced White Witch and Spell Caster.
A powerful Full Moon Spell Ritual to manifest change and success for you.
PRICE
From $80

AFTER YOU HAVE PAID
Click Here
to send me your details
I will need your full name and date of birth
Within 24 hours I will email you with confirmation and more details
When purchasing this service from me you are assumed to have read my Terms and Conditions
---
Don't miss out on the coming Full Moon December 2022...
Your chance to change your destiny
You may want a Full Moon Spell to:
Allow money to flow to you
Enhance your sexual attraction
Allow a business or career to prosper and grow
Gain committed love & total faithfulness from a lover
Reunite with an ex lover
Become prosperous and successful
Change your bad luck to good
Or any positive purpose you may have
Tap/Click here to learn more