Using Magic to Attract Real Love
Magic and love have been intrinsically linked together throughout the history of man and womankind, and particularly since Ancient Greece when the Greeks created the first known love potions. It's no accident that the word magical is used constantly to describe emotions connected with love. Can we use real Magic to attract love?

Magic and love have been intrinsically linked for what seems like forever. Love potions were developed and used as long ago as Ancient Greece. Spells and potions have been passed down the generations, and many people feel that Magic plays an important part in Love.

The word "Magical" has been used constantly in the realm of relationships and in connection with the emotional feelings that we have for each other when we first meet our soul mate or true love. This is no accident. Magical things are happening when people fall in love, so it's no surprise that many people turn to magic, magic spells and magic potions, to help them attract true love into their lives.

Many people feel that using magic to attract true love should be seen as part of an overall strategy to attract love into their life. However, Magic Spells and Potions aren't any use if you hide yourself away, or don't look after yourself and take steps to ensure you are being the best version of yourself.

There are two main ways to attract love using magic. But in all ways, even when not using magic to help and support your search, belief and positivity are vital.

Believe not that magic will work, but believe that everything you are doing, from taking care of your appearance and health, to looking in all the right places for someone who matches your values and beliefs, that soon you will meet your soul mate or attract true love. Be prepared to do everything you can to attract the love you deserve and really want.

Magic Potions
A love potion is simply a recipe made up of appropriate ingredients, created, mixed and consumed at the appropriate time, and accompanied by an appropriate ritual. Some people regard the ingredients used as relatively unimportant, such a potion rarely needing expensive or rare correspondences. Rather it is the belief, conviction, faith, and the connection with the Universe, thereby activating the Law of Attraction.
The best time to carry out this love potion ritual is on the day of the Full Moon.
Full Moon Potion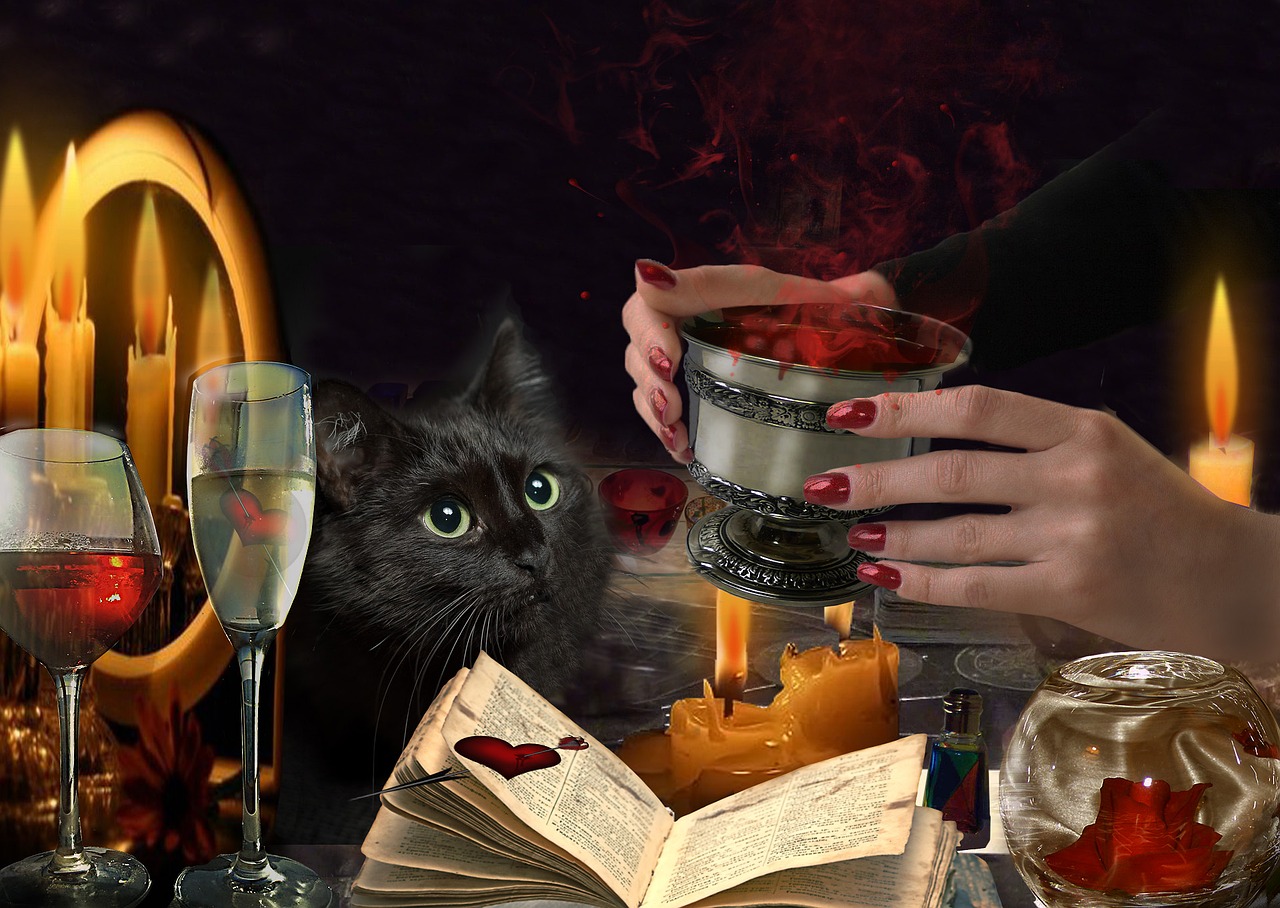 Place a mix of dried herbs (2-3 teaspoons) on a saucer and leave on the window ledge in the light of the moon overnight (Full Moon is best). Use rosemary and sage as the herbs - add a pinch of dried Dittany of Crete if possible.

The following day place the herbs in a bowl or cup and add boiling spring water. Let the herbs infuse for 10 minutes.

Add the juice of a small lemon and a teaspoon of honey.

Before drinking the Moon Potion say these words:

"Goddess of the Earth and of Prophesy
Each wish in your name must come to be
So with this loving Moon Blessed Tea
I do ask this of Thee
That my true love be drawn to me
So mote it be!"

When the potion is drunk, expect love and passion to come to you from your true soul mate.
Magic Spells
A Magic Spell is a ritual which utilises the powers of nature and the mind to bring about a desired effect. It can do much to help you manifest your desires, to attract, secure and maintain true love. Spell casting generates power and the will to achieve, helping you to concentrate and focus on your goals. The psychological benefits of spell casting are enormous and powerful.

Spell Casting is a wonderful exercise that helps you to concentrate and focus on your goals. And in the case of a Love Spell the goal is to attract, secure and maintain true love.  By casting a love spell, you can generate the will and power within you to achieve what you desire.

Casting Love Spells can encompass ALL love situations and can be used to attract to you a new love, draw back an ex, gain attention from that special someone or keep an existing lover faithful, loving and ready to commit fully to a faithful, loving and lasting relationship.

Love can hurt but you can make it easier on yourself by turning to the power of Magic to help true love to run more smoothly.  

Again, as with all magic, it is the timing, intent and belief in the spell ritual that's important. You can cast a spell yourself or get an experienced spell caster to cast a spell for you.
Love Spell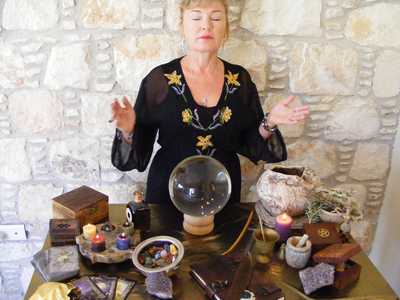 Light an incense stick or burn some dried sage and with your finger invisibly trace a heart symbol through the smoke from the incense or sage.

Close your eyes and imagine yourself being together with someone, or your specific love interest, in a perfect relationship.

Say out loud 3 times:

"With energies bright
In love and light
Love I need come to me
With harm to none
So mote it be!"

Cast this Spell frequently, at least 3 times a week. This assists your energies to align with the Universe and utilises the Law of Attraction. Be open to the possibilities and potentials of where your desire might come from. Embrace any opportunities presented to you and keep a positive spirit.

Set your intentions and ask the Universe for exactly what outcome you desire from the Spell. Reflect on all that you have and assess what you need and verbalise what you desire.


Whether sceptical or not, you can't afford to miss out on the power and benefits of Magic in your life. What have you got to lose?
---
---
The NEW Moon is approaching!
Get your New Moon Spell for May 2023

Don't miss out on the coming New Moon May 2023... Your chance to change your destiny:
You may want a New Moon Spell to:
Boost your Ancient Magical Chants

Attract a new love into your life
Begin a fresh start with an ex-lover
Commence a new career or business

Manifest a new period of abundant wealth and prosperity
Bring positive good luck for lottery wins and gambling
Or any positive purpose you may have
---
Powerful New Moon Spell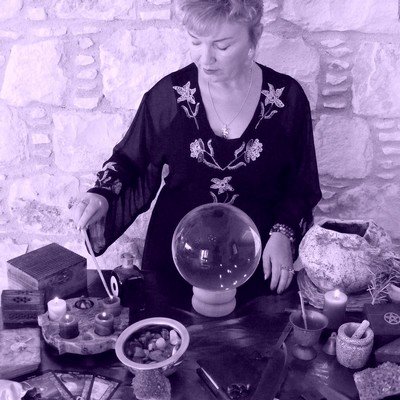 Cast within 24 hours of the New Moon by Alizon, an experienced White Witch and Spell Caster.
A powerful New Moon Spell Ritual to manifest change and success for you.
PRICE
From $80

AFTER YOU HAVE PAID
Click Here
to send me your details
I will need your full name and date of birth
Within 24 hours I will email you with confirmation and more details

When purchasing this service from me you are assumed to have read my Terms and Conditions
---