Breaking a Curse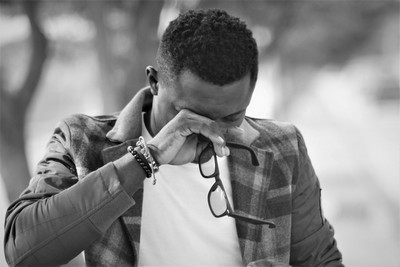 Breaking a curse or removing a hex to rid bad luck can be very difficult. Curse removal should not be treated lightly as you may cause more harm than good if your approach to curse removal is not conducted in the correct way.
If you are one of those unfortunate people who always experiences bad luck and forever takes one step forward and three steps back, then you may have been cursed or hexed.
You may have been told by a Psychic that you are hexed, cursed or the victim of the Evil Eye, Voodoo or Black Magic.
You may have been told that you have dark negative energies surrounding you which cause you a great deal of bad luck.
You may believe that someone has placed a bad luck curse upon you or your family.
You may believe that being cursed is the only plausible reason you find yourself continually plagued with such bad luck. So breaking a curse becomes imperative.
---
Reverse a Curse Yourself

The natural elements are probably one of the most effective forms of spiritual healing to help lift a curse.
Use the element of air in the form of a strong wind to cleanse your aura. Standing against a strong wind helps release unwanted energies and naturally cleanses the aura. Ocean breezes are particular beneficial as they contain ozone.
Use the element of water to bathe in the ocean or sea, lake, stream or river. The purely natural water is of course very cleansing and is ideal for aura healing.
Use the element of earth in the form of a mature and deep rooted tree. Hug the tree and feel the connection to the deep earth.
Use the element of fire in the form of powerful sunlight to energise and cleanse your aura. Be careful to avoid sunburn.
---
Breaking a Curse

You can attempt breaking a curse by using sage. Sage is often used to spiritually cleanse yourself and your home. Ignite a small leaf of white sage in a metal dish or container. Inhale the smoke that is emitted through your nose and mouth, holding it for about 10-30 seconds.
Visualise your bad luck being exhaled.

Also using sage in the form of a lit smudge stick and wafting the smoke around your body from head to toe is good for cleansing.
---
Bad Luck Curse Removal
You could take some steps yourself to break a curse or remove a hex by taking a purifying bath.

You need to use a blend of herbs and salt to cleanse tour body from your neck downwards to your feet, visualising dark energies being washed away.
Step out of the bath, and place some vinegar into the bath water before pulling the plug. As the water drains away imagine your bad luck disappearing and your curse broken.
Another way you can attempt remove a curse is to place salt in each corner of your home.
---
Professional help in Breaking A Curse

If you feel your bad luck is so bad and is a result of having a curse placed upon you or that you are a victim of the Evil Eye or that you are suffering under a Generational Curse you will need professional help in breaking a curse.

You will need a combination of cleansing of dark negative energies and protection from dark forces, negative and harmful people and circumstances and bad luck in general. In this way you will be open to receiving abundance in the form of health, wealth and happiness.
Being the victim of a curse can make you feel continually stressed, tired, unbalanced, unhappy and depressed. all of these negative energies can also attract even more dark energies, negative and strained relationships, difficult and testing circumstances and general feelings of struggle and stress.
---
Protection Spell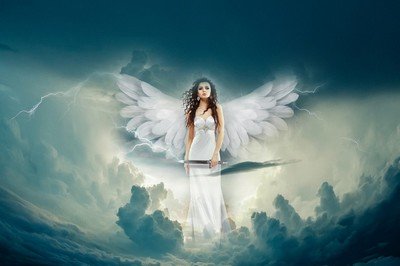 Protection Spell
If you are cursed with bad luck, or feel victim of negative influences or attacks, then this Protection Spell works immediately to protect and shield you using safe and positive energies. If you've had a run of bad luck for weeks, months or even years a  Protection Spell coupled with the free Curse Removal Spell can immediately turn your luck around.

I can cast for you a strong Protection Spell which comes with a FREE Curse Removal Spell. 
The Curse Removal Spell will rid any hexes, curses, Evil Eye, Voodoo Magic or Black Magic Spells immediately. The strong Protection Spell will protect you from future harm.
Ridding negative energy is very important as it can be very damaging and toxic and cause all kinds of bad luck. It can prevent you living the kind of life that you most desire.
If you've had a run of bad luck for weeks, months or even years a Strong Protection Spell coupled with the free Curse Removal Spell can immediately turn your luck around. Which in turn has positive benefits for health, wealth and happiness.
I can cast a strong Protection Spell if you feel you need to be protected from any harm – be this physical harm, mental or emotional harm or psychic harm.
If you feel under attack or feel threatened in any way then having me cast a powerful and potent Protection Spell is what you need.
---
Positive energy is very important if you are to live an abundant and prosperous life and build up good karma. A great way to do this is by undertaking some charity work.  
Follow the blue button links below to learn more about Curses

---
The NEW Moon is approaching!
Get your New Moon Spell for March 2023

Don't miss out on the coming New Moon February 2023... Your chance to change your destiny:
You may want a New Moon Spell to:
Attract a new love into your life
Begin a fresh start with an ex-lover
Commence a new career or business

Manifest a new period of abundant wealth and prosperity
Bring positive good luck for lottery wins and gambling
Or any positive purpose you may have
---
Powerful New Moon Spell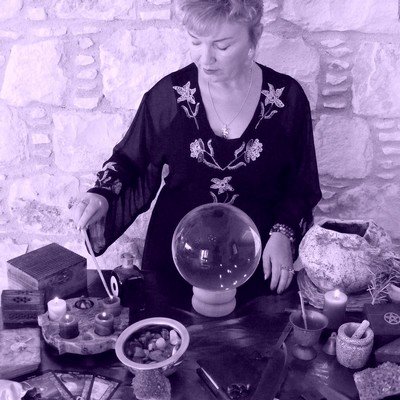 Cast within 24 hours of the New Moon by Alizon, an experienced White Witch and Spell Caster.
A powerful New Moon Spell Ritual to manifest change and success for you.
PRICE
From $80

AFTER YOU HAVE PAID
Click Here
to send me your details
I will need your full name and date of birth
Within 24 hours I will email you with confirmation and more details
When purchasing this service from me you are assumed to have read my Terms and Conditions
---