Book of Shadows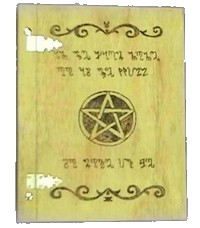 Book of Shadows Grimoire
A Book of Shadows also known as a Grimoire is a magical reference book containing Magic Spells, rituals and traditions. Along with being a book of Spells it is also a journal of your Witches journey, magical correspondences, your dreams and aspirations, affirmations and much more…
Some people call it a Spellbook or simply a Book of Spells. But more importantly is what is inside the book, than what it is called.

Your Grimoire can include whatever you choose to put in it.
A Book of Shadows is essential to any Witch. But you don't have to be a Witch to have one. Yours could be as simple as a diary or record of your thoughts, feelings and spiritual journey.
It may be a good idea to purchase a large diary/journal or folder that you can decorate and personalise to create your own Book of Shadows.
It can start simply and then grow to include the information concerning your development and your Spell Work. It is very personal and individual. It can contain many topics and pieces of information.
Essentially it will be a record of all your Magical workings, Spells cast, results, and all the knowledge you accumulate along this path you have chosen. It will be a source of reference for you. Not only for the information you need to conduct yourself on your journey of achievement, but also a measure and gauge of your success.
There will be progress almost immediately on your quest for your goals and you must be able to recognise it straight away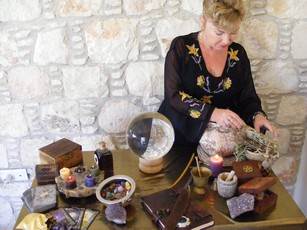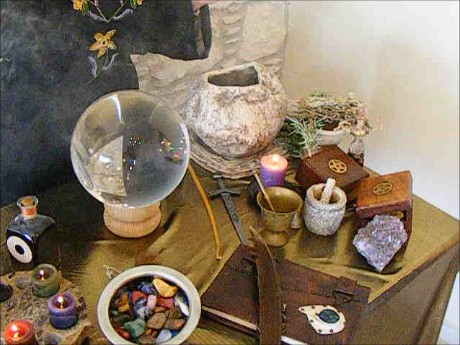 ---
Your Book of Shadows
An excellent way to start your Book of Shadows is to hand write the Witches Creed into your magical journal and think about what the words mean to you.
You can continue with hand-written entries such as a journal of events. It could also include printed documents, typed documents, and pictures.
You might wish to include the following:
Your Affirmations
Your Goals
Your Spiritual Journal
Spells and Outcomes
Calendar of Moon Phases
References
Spiritual and Magical Research and Resources
A Record of Dreams
Herb Lore
A large section of your Grimoire will contain the magical correspondences f herbs, oils, flowers, Tarot cards, astrological signs, elements and much more.
You may choose to bless or consecrate your Grimoire. A couple of ways to do this would be light some incense and waft the smoke around the book or place it on a window sill on the evening of a full moon. It would be a good idea to place any crystals you have on top of the book.

There are many resources, particularly on the Internet, for the creation and maintenance of your Spellbook. But remember always, such a Book is individual to you, and you need pay no attention to others in this respect.
---
The Full Moon is Approaching
Here's your chance to Order your own Powerful Full Moon Spell
Powerful Full Moon Spell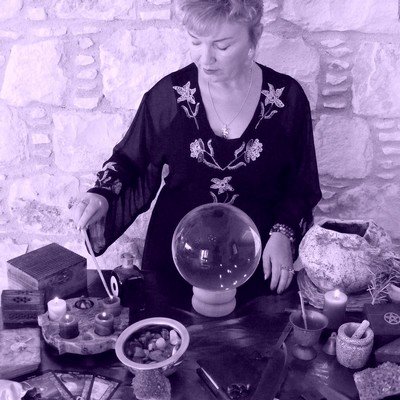 Cast within 24 hours of the Full Moon by Alizon, an experienced White Witch and Spell Caster.
A powerful Full Moon Spell Ritual to manifest change and success for you.
PRICE
From $80

AFTER YOU HAVE PAID
Click Here
to send me your details
I will need your full name and date of birth
Within 24 hours I will email you with confirmation and more details
When purchasing this service from me you are assumed to have read my Terms and Conditions
---
Don't miss out on the coming Full Moon February 2022...
Your chance to change your destiny
You may want a Full Moon Spell to:
Allow money to flow to you
Enhance your sexual attraction
Allow a business or career to prosper and grow
Gain committed love & total faithfulness from a lover
Reunite with an ex lover
Become prosperous and successful
Change your bad luck to good
Or any positive purpose you may have
Tap/Click here to learn more