How to be Rich and Famous

Want be rich and famous? Here's how - using Wicca Magic to activate the Law of Attraction to raise your vibrational frequency and cleanse your Aura.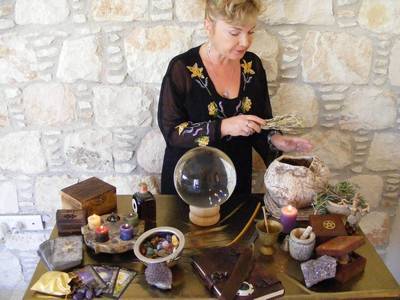 To be rich and famous is a complex and multifaceted goal that requires a combination of factors, including talent, hard work, perseverance, and a lots of good luck. This good luck can be turbo-charged when you have me cast your Spell.
In recent times, an increasing number of individuals are embracing the power of Magic to enhance their luck, attract wealth, manifest abundance and become very rich and famous. The casting of a Spell can bring about miraculous and swift results, truly transforming your destiny for the better.
If you have tried to become wealthy and want to live the life of your dreams, it is time to turn to the potent forces of Magic. Picture yourself living a comfortable and stress-free existence, free from the burdens of debt and financial worries. Now is the ideal moment to take affirmative action and transform this dream into reality.
---
How to be Rich and Famous by having a Spell cast!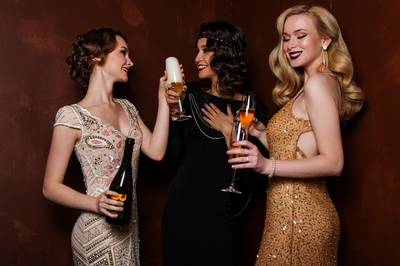 Spell casting can have awe-inspiring outcomes, granting you the opportunity to experience the lifestyle you've always yearned for.
By having me cast a Spell that works in harmony with the Law of Attraction, you can become debt-free and attain the ability to afford anything your heart desires. It can reverse your previous streak of bad luck, infusing your life solely with good fortune, and enable you to effortlessly attract the wealth you want and need.
My Spells operate in conjunction with the Law of Attraction, known for their remarkable potency in swiftly and effectively transmitting your wishes or desires to the Universe. Even if you approach this with a hint of skepticism or hesitation, the combination of powerful positive energies and my expertise in Spell casting will swiftly convince you of the extraordinary power of my Magic.
Countless clients have already experienced the incredible benefits of the potent Spells I have cast on their behalf. Now it's your turn to discover firsthand what a Spell can truly achieve for you.
Imagine, if you will, the boundless possibilities that abundant wealth can unlock. Instead of merely dreaming of a better life, you can actively begin living the life you've always envisioned.
Allow me, Alizon, your trusted Witch and expert Spell Caster, to skillfully craft and cast a powerful and potent Spell tailored to achieve the specific results you desire.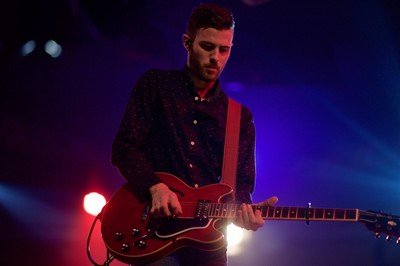 A Spell for fame and fortune is designed to assist you in achieving your dreams of becoming famous and wealthy. Whether you aspire to be a superstar, actor, singer, writer, artist, entrepreneur, or any other form of public figure, this Spell can help you achieve your dreams.
By casting a powerful Spell for you it will open incredible opportunities and breakthroughs in your career. It helps you gain recognition for your talents and rewards you deserve. This Spell can propel you to celebrity status and allow you to connect with the influential individuals you admire.
When I cast a powerful Spell, it dispels negative energies that surround you and replaces them with positive and magnetic energies. This sends a message to the Universe that you are ready to achieve all that you desire.
If you yearn for a life of celebrity, wealth, and recognition, it's crucial to take positive action to make your dream a reality. Negative emotions like fear, helplessness, and powerlessness can hinder your progress. These emotions can seep into your Aura, creating a dark and negative energy field.
The Law of Attraction is a universal principle that states that like attracts like. It suggests that the thoughts, beliefs, and emotions we hold emit a vibrational frequency that attracts similar energies and experiences into our lives. By consciously aligning our thoughts, emotions, and actions with positive and desired outcomes, we can raise our vibrational frequency and attract more of what we want. My powerful Spell casting can do this.
To manifest vibrant health, abundant wealth, and true happiness, you may require assistance. By having me cast a Spell, you can dispel negative energies, cleanse your Aura, and attract positive experiences into your life.
A clear, bright, and glowing Aura is essential for a successful, fulfilling, and happy life. Cleansing your Aura through the power of pure white magic can contribute to your overall well-being and align you with the abundant and joyful existence you desire.
---
---
What have all these rich and famous people got in common? They've all got very high vibrational frequencies and bright and vibrant Auras. They've all found the secret to be rich and famous using their mind, body and soul.
Elon Musk - Entrepreneur and CEO of Tesla, SpaceX, and Neuralink.
Jeff Bezos - Founder of Amazon and Blue Origin.
Bill Gates - Co-founder of Microsoft and philanthropist.
Warren Buffett - Chairman and CEO of Berkshire Hathaway, renowned investor.
Mark Zuckerberg - Co-founder and CEO of Facebook.
Bernard Arnault - Chairman and CEO of LVMH (Louis Vuitton Moët Hennessy).
Larry Ellison - Co-founder of Oracle Corporation.
Larry Page - Co-founder of Google and Alphabet Inc.
Sergey Brin - Co-founder of Google and Alphabet Inc.
Amancio Ortega - Founder of Inditex Group, owner of Zara.
Carlos Slim Helú - Business magnate and philanthropist from Mexico.
Michael Bloomberg - Business magnate, philanthropist, and former Mayor of New York City.
Oprah Winfrey - Media mogul, actress, and philanthropist.
George Lucas - Creator of Star Wars and founder of Lucasfilm.
Richard Branson - Founder of the Virgin Group.
Mark Cuban - Entrepreneur, investor, and owner of the Dallas Mavericks.
Jack Ma - Co-founder of Alibaba Group, Chinese business magnate.
Rihanna - Singer, actress, entrepreneur, and fashion designer.
Jay-Z - Rapper, entrepreneur, and music producer.
Beyoncé - Singer, actress, entrepreneur, and philanthropist.
---
---
I'm Alizon an experienced, expert, and skilled Witch and Spell Caster. I am offering to cast a Powerful Spell for you within 24 hours. To request this service, simply click the Buy Now button and complete a straightforward form with your details.
Once you have made payment, I will send you a detailed schedule of your Spell Casting within 24 hours. Upon casting the Spell, it will immediately begin working on your request, and I will notify you when it is completed.
I am an ethical White Witch and ensure that the Spells I cast cause no harm, do not backfire, and do not bend anyone's will. When casting your Spell, I guarantee to utilize all my expertise, energy, and enthusiasm so that you can get the results you need.
---
Have Me Cast your Spell ASAP!

I, Alizon, experienced, expert and skilled Witch and Spell caster will cast your Spell ASAP!
Take control of your life! Take command of your future! Take action now!
---
Powerful Spell
---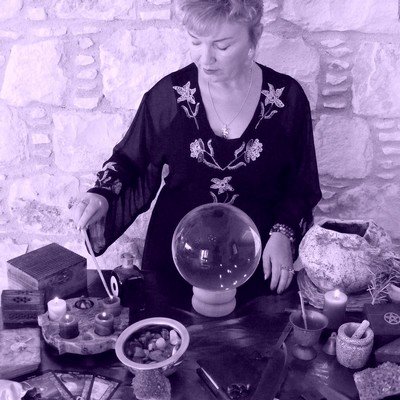 Cast within 24 hours by Alizon, an experienced White Witch and Spell Caster.
A powerful Spell Ritual to manifest whatever you most desire!
BUY NOW!
From $50

AFTER YOU HAVE PAID
Click Here
to send me your details
I will need your full name and date of birth
Within 24 hours I will email you with confirmation and more details

When purchasing this service from me you are assumed to have read my Terms and Conditions
---
How a Spell Works

The intention behind a Spell cast by a real Witch is to attract whatever you desire towards yourself.

In order for a Spell to be effective, it is necessary to activate the Law of Attraction. This Law, which is universal, brings forth what we desire. By means of a Spell cast by a real Witch, your needs or desires are effectively communicated to the Universe. Successful Spells that harness the power of the Law of Attraction are immensely potent.
Your aspirations and wishes are literally "Spelled" out to the Universe through the Magic Spell! The capacity of imagination and positive thinking to manifest things into reality is one of the fundamental principles of Magic. Spellcasting, an ancient art, harnesses the forces of nature and the mind to bring about the desired outcome. Specific combinations of natural ingredients and elements attract specific energies. This is why it is crucial to seek the assistance of a skilled and experienced Spellcaster, such as myself, who can cast your Spell using the appropriate ingredients known as magical Correspondences.
A Spell is a conscious entity possessing a form, energy, and intelligence, which, under the right conditions, will materialize in the world and exert influence on relevant subjects. Spells are crafted, transmitted, and grounded in order to bring about change—whether it be a change in one's environment, life circumstances, or personal identity. A Spell serves as a means of attracting energy and directing it through one's will to manifest transformation.
Once a Spell has been cast, it is released and entrusted to the powers of the Universe. This relinquishment is an integral part of the Spellcasting process. Spells operate autonomously once they have been cast by a real Witch.
---
Expert Spell Casting of Spells That Work!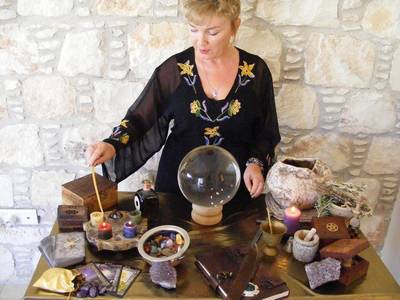 Now is your chance to have me, Alizon, a White Witch and Spellcaster, personally perform a potent Spell exclusively for you.
My Spells are executed with love and positivity, ensuring no harm is caused and no one's free will is manipulated. Rest assured that every positive avenue will be explored to fulfill your deepest desires.
Spells that align with the Law of Attraction are renowned for their incredible potency, swiftly and effectively transmitting your wishes and aspirations to the Universe.
---
In addition to Casting your Spell, I'll also Cast a
FREE

Aura Cleansing and Curse Removal Spell
This FREE Spell Ritual will help remove any negativity, Curse, Hex or other impediment that might have infected you and blocked or hindered your wishes, goals and happiness in the past.

Ridding negative energy is very important as it can be very damaging and toxic and cause all kinds of bad luck. It can prevent you living the kind of life that you most desire.
This FREE Spell will rid you of any curses, hexes, being the victim of the evil eye or general bad luck.
I will cast this FREE Spell on your behalf to clear any negative energies swiftly and allow the supportive influences and positive elements of your Spell to act very quickly and enables you to be open and ready to receive your desired outcome.

---
Are you Cursed with Bad Luck?
Whenever I Cast a Spell for someone, I also cast a FREE Aura Cleansing Spell, often referred to as a Curse Removal Spell.
Many who seek my help feel the weight of bad luck holding them back. They sense negative energy surrounding them, and some believe they're cursed. But fear not, my FREE Spell destroys that barrier and opens up the ability to receive blessings and good fortune.
There are two ominous reasons behind your continuous misfortune and bad luck, preventing you from living the life you desire. These are by having a curse placed upon you and/or having a weak or damaged Aura.

Being cursed, hexed or the victim of the Evil eye, Voodoo Magic, Black Magic or a Generational curse that is passed on through family ties will have serious consequences to your health, wealth and happiness, and your ability to achieve your goals.

Being cursed is the number one reason for continuous bad luck that plagues your life. Problems with money, sex, relationships and health can all be the result of a curse placed on you. And having a curse upon you will radically and drastically damage your Aura.
---
Have you a Weak or Damaged Aura?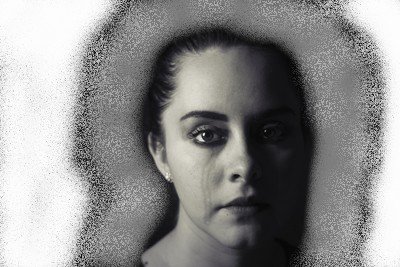 Your Aura is of course the invisible energy field that surrounds and protects your body from negative energy, negative forces and negative entities.

Everyone is born with an Aura that is bright, vibrant and extremely protective. But overtime and due to stressful and sometimes traumatic events the Aura becomes weaker. It becomes dark, dull and ineffective when you experience emotions such as grief, fear, worry and anguish. Experiencing surgery, damage to bones or organs, illnesses, bacteria or viral infections, poor sleep, chronic pain, chronic fatigue and traumatic events also damage the integrity of your Aura.
Basically, the more historic stress and trauma you have suffered and the more anxiety and depression you experience, the more damaged your Aura becomes.  

A weakened Aura causes an immense amount of negative energy to damage your soul, heart and mind. Without intervention this naturally leads to a depressed spirit, which makes living a free and joyful life almost impossible. Your sleep patterns are affected and a decline in your health is inevitable.

Everything seems bleak to you and life is very difficult and stressful. Hypersensitivity to stress leads to an increase in anxiety and depression, which in turn causes immeasurable harmful emotions and negative energy.  This vicious cycle of stress, anxiety and depression leading to negative energy that further weakens your Aura needs to be broken. Your damaged and weakened Aura needs to be restored to a vibrant state. I can do this for you.

That is why with every Spell I cast I also perform a FREE Curse Removal Ritual and FREE Aura Cleansing. And this is why my Spells are so popular and successful.

This will allow you to be free from the bad luck, once and for all! You can begin to live the kind of life you have always wanted!

---
---
---
---
---
---
How to Order
As a skilled and experienced Witch and Spell caster, I am ready to utilize my expertise to cast your desired Spell within 24 hours.
To avail yourself of this potent Spell, simply tap or click the Buy Now button and proceed with the payment. Then, fill out a straightforward form and submit your details.
Within 24 hours of receiving your order and payment, I will send you a comprehensive schedule outlining the details of your Spell Casting.
I eagerly anticipate the opportunity to cast your Spell on your behalf. The moment I initiate the Spell, it will immediately commence working on fulfilling your request. Once the Spell has been cast, I will promptly notify you of its completion.
Being an ethical White Witch, my Spell casting is focused on ensuring no harm, no possibility of backfiring, and no manipulation of anyone's will.
I guarantee that when I cast your Spell, I will employ all of my expertise, energy, and enthusiasm to bring about the desired outcome.
---
---
Positive energy is very important if you are to live an abundant and prosperous life and build up good karma. A great way to do this is by undertaking some charity work.
---