Azurite Meaning

The Properties and Meaning of Azurite Crystal

The Crystal Azurite is part of my Crystal Meanings series...
As with all blue crystals, this beautiful coloured stone is used an an excellent aid to communication.
This can be audible communication with others or communicating internally with your higher self. It can allow you to 'find your voice'.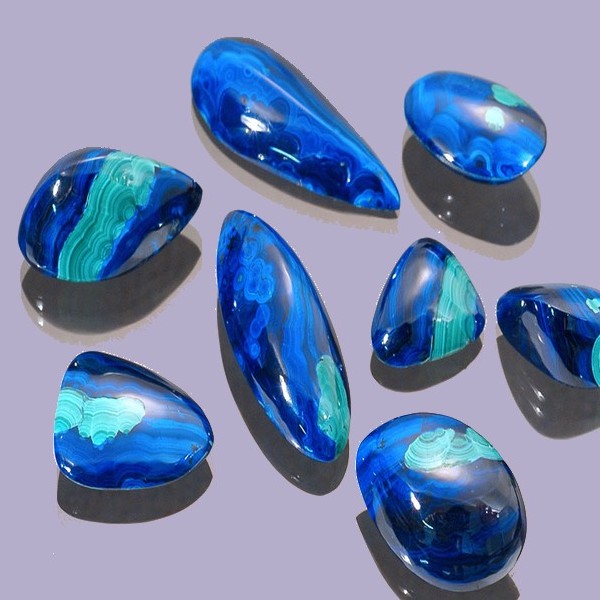 Azurite strengthens Psychic and healing ability and is very calming to the soul. It releases stress and helps to inspire and motivate to have the confidence to make new beginnings.
It has the overriding energy of cool but powerful strength.
Magical Crystal Meanings for Magic & Divination
Azurite is connected with the Element of Water, the direction West and the planet Saturn. It is also connected to the Tarot card of Strength.
Magical purposes for use in rituals and Spell work associated with this blue crystal are for boosting confidence, inspiration and motivation and enhancing creativity.
Also it is used for healing, protection and developing deeper intuition and increasing Psychic abilities.
I use Azurite in the Spells I cast including my Confidence Spells and Protection Spells
Having a Spell cast can bring miraculous results very swiftly and can literally change your destiny for the better.
If you have an interest in spirituality, are intrigued by astrology, fascinated by Tarot cards or captivated by Psychic abilities, then the next logical step is to look into the power of Magic.

Having a Spell cast is Magic you can believe in.

And even if you are slightly skeptical, uncertain or wary, powerful positive energies combined with expert Spell casting will soon have you convinced in the power of Magic.
Myth, Legend and Folklore

In Europe during the Middle Ages and the Renaissance period it was the most important pigment in painting.
In ancient Egypt the priests and priestesses of the temples used this stone to enhance their spiritual consciousness.
The famous Psychic Edgar Cayce claimed that this blue crystal helped him attain a meditative state more easily.
Healing Properties

It is linked to the Brow Chakra (Third Eye) and as such is especially helpful for overall cleansing. This beautiful azure blue stone will also enhance inspiration, creativity, and psychic connections.
Blue crystals can assist with problems related to the brain and head. It can help with migraine, tinnitus and vertigo.

Spiritual Properties
It is an ideal stone for meditation and for increasing spiritual awareness and is linked to intuition. It helps in being receptive to intuition, to Psychic connections and to lucid dreams.
It aids inspiration and allows deep levels of meditation. It relieves mental blockages and worries to allow you to progress in whichever direction you need to go.
Scientific Information

Azurite is a basic copper carbonate. It varies in colour from a dark blue right through to an azure blue. It has a hardness of 4.
It is mainly mined in Africa, USA, Mexico, Australia, China and Russia.

I use Crystals in my Magic Spell Casting to change destiny for the better!!!
The NEW Moon is approaching!
Get your New Moon Spell for December 2023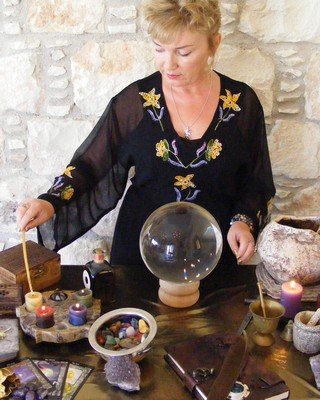 A New Moon Spell That Works


Have a New Moon Spell cast by a real Witch on the upcoming New Moon. A New Moon Spell to manifest whatever you most desire!
Cast on the next New Moon by Alizon, an experienced White Witch and Spell Caster.
---
D
on't miss out on the coming New Moon December 2023... Your chance to change your destiny:
You may want a New Moon Spell to:
Boost your Ancient Magical Chants

Attract a new love into your life
Begin a fresh start with an ex-lover
Success with any new project, enterprise or relationship

Commence a new career or business

Manifest a new period of abundant wealth and prosperity
Bring positive good luck for lottery wins and gambling
Or any positive purpose you may have
---
---