Aries Star Sign Personality & Traits

---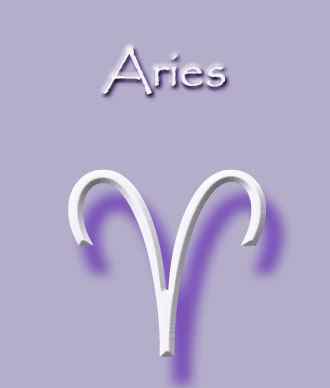 The Aries personality traits explained including qualities – both positive & negative.
This Sign is the first of the twelve signs of the Zodiac (Mar 21st - April 20th) and begins at the Spring Equinox .
 Of all the Star Signs of the Zodiac, Arians are true leaders and love to have many followers. They come from the element of fire and as such Arians display a fiery, passionate and enthusiastic nature.
The Arian Star Sign is represented by the Ram and comes under the influence of the powerful planet of Mars. Strength, power and leadership qualities make up the personality of the Arian.
---
Aries Personality
Aries personality traits are characterised by a go-getting nature, a vibrant and positive outlook on life and innate leadership skills.

Aries traits are developed by virtue of the fact that Aries is a Cardinal Sign and comes from the Element of Fire. The Cardinal Signs indicate action, initiation and assertiveness, whereas the Element of Fire denotes a passionate nature, strong leadership skills, a larger than life character and boundless enthusiasm. Thus Aries traits are a passionate and fiery combination. 

---
Aries Personality Traits
Being first is a big part of the Aries personality, as they rarely like to be second best in anything. They are the pioneers in the Zodiac and will strive to take on a leadership role as often as they can. They are often quick thinkers and even quicker to take action. Aries love anything new and exciting and are first to initiate and instigate new ventures and projects.

Aries traits also include courage, ambition, optimism and enthusiasm. They seem to have boundless energy and rarely tire.

---
Aries Personality Qualities
Aries qualities include a determined work ethic, resilience and bounce-back ability. They are seldom down, deflated or depressed and will work tirelessly to achieve their goals. 
And because of these Aries qualities they often face challenges with enthusiasm. They like to be winners and do not like to be defeated. 
They make excellent bosses and enjoy nothing more than leading a team to victory.
Success is always their goal and they give 100/% effort and enthusiasm into achieving all they want for themselves.

---
Aries Shadow Traits
The dark Aries traits can include abruptness, aggressiveness and tactlessness. They also have a tendency to commence things but not finish them. Many Aries have short fuses and are quick to anger and can have an explosive temper.
They do not like to take orders and find it hard to work under others direction and control.
---
Zodiac Spell Casting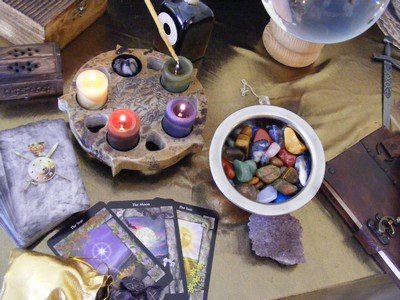 By using the precise correspondences, energies and elements relating to your particular Zodiac sign I can cast a powerful astrology Spell to get amazing results.
No matter what specific wish or desire you have - abundance of money, true love, career success, protection from harm etc, your specific and personalized astrology Spell will be cast in accordance to the Law of Attraction.

So why wait for fate and destiny to favour you?
---
Powerful Aries Zodiac Spell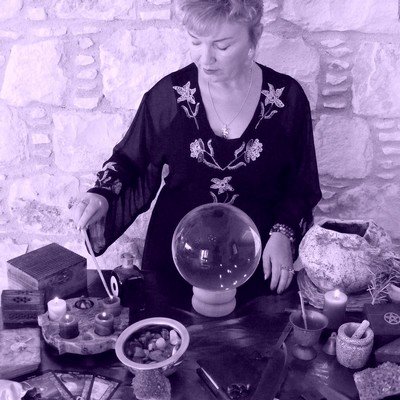 Cast within 24 hours by Alizon, an experienced White Witch and Spell Caster.
A powerful Aries Zodiac Spell Ritual tailored and crafted to manifest your wishes.
PRICE
$50

AFTER YOU HAVE PAID
Click here to submit your details

Within 24 hours I will email your detailed Spell schedule

I look forward to casting your Spell on your behalf. Within 24 hours I will email your detailed Spell schedule. The moment I cast a Spell for you it immediately begins working on your request. After the Spell has been cast I will send you notification that I completed and cast your Spell.
When purchasing this service from me you are assumed to have read my Terms and Conditions
---
In addition to Casting your Spell, I'll also Cast a
FREE

Aura Cleansing and Curse Removal Spell
This FREE Spell Ritual will help remove any negativity, Curse, Hex or other impediment that might have infected you and blocked or hindered your wishes, goals and happiness in the past.

Ridding negative energy is very important as it can be very damaging and toxic and cause all kinds of bad luck. It can prevent you living the kind of life that you most desire.

I will cast this FREE Spell on your behalf to clear any negative energies swiftly and allow the supportive influences and positive elements of your Spell to act very quickly and enables you to be open and ready to receive your desired outcome.

---
Don't miss out on the coming Full Moon October 2022... Your chance to change your destiny:
You may want a Full Moon Spell to:
Allow money to flow to you
Enhance your sexual attraction
Allow a business or career to prosper and grow
Gain committed love & total faithfulness from a lover
Reunite with an ex lover
Become prosperous and successful
Change your bad luck to good
Or any positive purpose you may have
---
REVIEWS
---