Aries Decans
Aries Decans Personality Traits

Aries Decans. The Aries personality can differ according to which one of the Aries Decans an individual is born under:
In astrology each Star sign of the Zodiac can be divided into three subsections called Decans.
Each Decan roughly corresponds to 10 degrees or 10 days of the Star signs time period. Decans can provide a more detailed account of an individual's personality traits and character and reveal how people born under the same Star sign can be very different.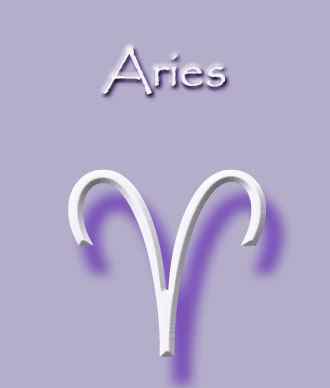 Aries Decan 1
If you were born between March 21 and March 30
This is the first of the Aries Decans and is ruled by the planet Mars.
If you are born under this influence you are a fearless pioneer. You are first in the Zodiac and strive always to come first in all your endeavours. Second place is simply not in your vocabulary. You have very strong self motivation and combined with your natural leadership skills can make it to the top in any profession of your choosing.
In astrology the first Decan Aries personality is characterised by energy, enthusiasm and passion and you apply these to all aspects of your life.
Assertive and aggressive, your dominant nature ensures that you get what you want from life and take any action to get it. Physically strong you have the energy to drive yourself hard to reach the high goals you set yourself.
You are constantly on the lookout for new opportunities to stretch and challenge yourself.
The main flaws in this first Decan Aries personality are impatience and impulsiveness. You demand things immediately and fast and do tend to jump into situations without thinking things through properly.

Aries Decan 2
If you were born between March 31 and April 10
In astrology the second of the Aries Decans has the Sun as its ruler,
The second Decan Aries personality is characterised by ambition, dynamism and creativity. You have the potential to achieve great success in any area of life as your drive and ambition is relentless. You simply won't stop until you achieve your goals. Because of your hard working nature and ability to get the job done come hell or high water, you are an inspiration to many. People look up to you and admire your ability to overcome even the most difficult of challenges.
You are very charismatic and attract attention and admiration from all those you comes into contact with. Because of your popularity you never have a shortage of friends, contacts and acquaintances you can call on.
Forever youthful with a young at heart attitude to life you playfully hop, skip and jump through life. You have a great sense of humour and find unusual things amusing. You also have the ability to laugh at yourself.
The main flaws in this first Decan Aries personality are a tendency to brag and be boastful and smug. You have achieved much through your own endeavours and hard work and want the world to know it. You need to be the centre of attention and cannot bear to be just a face in a crowd.

Aries Decan 3
If you were born between April 11 and April 20
The third of the Aries Decans is ruled by the planet Jupiter.
In astrology the third Decan Aries personality is characterised by generosity, optimism and fun loving.
You love to explore and your adventurous nature makes travel a very important aspect of your life. You view life as one big adventure and cannot resist trying out new experiences and visiting many places.
You are a definite people person and enjoy the company of others. You can easily relate to many different types of personality and because of this are often called upon to help solve their problems or give sound advice. Your generous spirit makes it difficult for you to turn anyone in need away.
You have a real thirst for knowledge and throughout your life you will be constantly learning. You are very intelligent and like to use your mind and intellect to learn all you can. You can have some unusual ideas and concepts about life and are very interested in philosophy, religions and spirituality.
You like the good things in life and will work hard to achieve the lifestyle you are most comfortable with.
The flaws in this third Decan Aries personality are that of being a dreamer and having unrealistic expectations. Forever the optimist, sometimes you cannot see the pitfalls and potential hazards of ideas, projects or enterprises.
---
Zodiac Spell Casting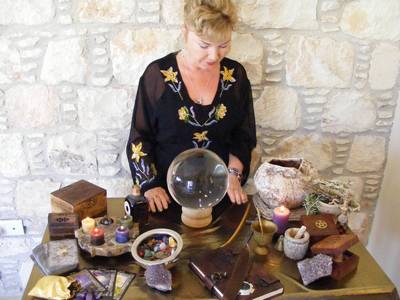 By using the precise correspondences, energies and elements relating to your particular Zodiac sign I can cast a powerful astrology Spell to get amazing results.
No matter what specific wish or desire you have - abundance of money, true love, career success, protection from harm etc, your specific and personalized astrology Spell will be cast in accordance to the Law of Attraction.

So why wait for fate and destiny to favour you?
STEP ONE
Choose the strength of your Spell
FULL MOON TRIPLE CAST
ARIES SPELL
JUST $79.99
Cast over 3 evenings of the powerful and potent Full Moon phase. Perfect for complex, stubborn & difficult cases.

TRIPLE CAST
ARIES SPELL
JUST $49.99
Ideal for complex situations and when you feel that there is resistance blocking your specific wish or desire.

SINGLE CAST
ARIES SPELL
JUST $29.99
The Single Cast Spell is a very powerful energy and is appropriate and sufficient for almost all situations.

STEP TWO
Send me your details
STEP THREE
Within 24 hours I will email your detailed Spell schedule

When purchasing this service from me you are assumed to have read my Terms and Conditions
I look forward to casting your Spell on your behalf. The moment I cast a Spell for you it immediately begins working on your request. After the Spell has been cast I will send you notification that I completed and cast your Spell.
Skeptical about Spells?

Even if you are slightly skeptical, uncertain or wary, powerful positive energies combined with expert Spell casting will soon have you convinced in the power of Magic. I ensure that my Spells are carefully crafted, use only positive energies and are cast expertly and effectively.
Pure White Magic
All my Spells that I cast cause harm to none. My Spells cannot backfire and do not force or bend the will of anyone. I work only in love and light and use only the positive form of White Magic.

Thousands of my clients have already benefited from the powerful Spells I have cast for them. Discover for yourself the secret power of Magic.
Positive energy is very important if you are to live an abundant and prosperous life and build up good karma. A great way to do this is by undertaking some charity work.   
Sharing is Caring! Please share it with your friends!


The law requires me to state that the contents of this website are for entertainment purposes only.
Psychic, tarot and spell casting services cannot be a substitute for professional, legal,
medical, financial or psychiatric advice/care, where appropriate.
You must be at least 18 years old to make any purchase from me.

© Copyright All Original Content 2006 – 2021 Alizons-psychic-secrets.com. All Rights Reserved.
Reproduction in whole or in part without permission is not permitted.