Aries and Aries Compatibility
 Compatibility of the Zodiac for Aries and Aries
Take a look at the Aries and Aries compatibility love match in astrology.
Do Aries and Aries make a good love match?
In astrology as a Cardinal sign, Aries is said to indicate action, initiation and assertiveness. Aries likes to initiate and control their lives and their surroundings. They like to take the lead, are ambitious, creative and spontaneous.
Add to this a passionate nature, strong leadership skills, a larger than life character and boundless enthusiasm which come from the Element of Fire and you have a fiery, passionate and strong personality.  
In astrology Fire signs can be impulsive, spontaneous and act on instinct. They love to experiment with new things and will try anything once. They tend to have warm and sunny characters and light up any room on entering. They have a lust for life and others can find this irresistible, motivating and inspirational.
Aries is ruled by the planet Mars which is both energetic and aggressive. Action and movement are key characteristics of Mars and those born under its rulership tend to be assertive and intense with simmering tempers.

Aries and Aries Love Match
In astrology when a Cardinal sign comes together with another Cardinal sign as with Aries and Aries the problems are often concerned with control issues. With both Cardinal signs vying for control and mastery in the relationship a clash of personalities is often the result.
When a Fire sign comes together with another Fire sign as with Aries and Aries they obviously share the same positive energy and their passion and enthusiasm are almost unstoppable. This energetic force can lead to problems of burn out and over excitement with both wanting their own way.
Bring Fire to Fire and you get more heat! Flames lick to ever greater heights are one tries to reach higher than the other. This dramatic contest can wear each Fire sign out, becoming dark and destructive. It's important to encourage and inspire each other otherwise it can get heated!
Combining Aries with Aries in a love match can lead to problems of control and dominance but if they can work together as a team rather than competing with each other it will be a great relationship.
When these two Aries partner together the passion they have for each other can override and issues of incompatibility.
---
Getting Help with your Love Affair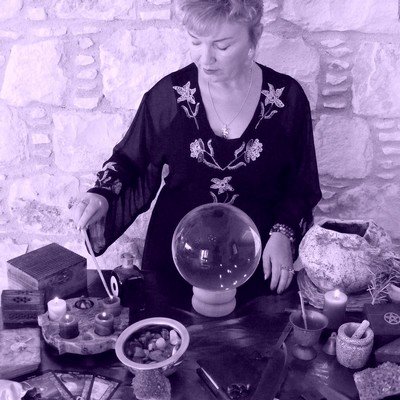 All love relationships can have their difficulties. However to smooth out any problems in this relationship I strongly recommend a LOVE SPELL.
This is your chance to have the kind of loving, faithful, committed relationship you want to share with  heart's desire.
Visualise what your life will be like when you are in the perfect relationship with the one you love. Imagine your life being filled with love and laughter as you share together an unbreakable bond of love.
Love Spell Casting

FULL MOON TRIPLE CAST
LOVE SPELL
JUST $79.99
Cast over 3 evenings of the powerful and potent Full Moon phase. Perfect for complex, stubborn & difficult cases.

TRIPLE CAST
LOVE SPELL
JUST $49.99
Ideal for complex situations and when you feel that there is resistance blocking your specific wish or desire.

SINGLE CAST
LOVE SPELL
JUST $29.99
The Single Cast Spell is a very powerful energy and is appropriate and sufficient for almost all situations.

AFTER YOU HAVE PAID
Click here to submit your details

Within 24 hours I will email your detailed Spell schedule

I look forward to casting your Spell on your behalf. Within 24 hours I will email your detailed Spell schedule. The moment I cast a Spell for you it immediately begins working on your request. After the Spell has been cast I will send you notification that I completed and cast your Spell.
When purchasing this service from me you are assumed to have read my Terms and Conditions
---
FREE SPELL

Along with your Spell, I will also cast for you a Free Spell in the form of a Purifying Cleansing Spell, more commonly known as a Curse Removal Spell.
This will help remove any negativity that might prevent your Spell working.

Ridding negative energy is very important as it can be very damaging and toxic and cause all kinds of bad luck. It can prevent you living the kind of life that you most desire.

I will cast this free Spell on your behalf to clear any negative energies swiftly and allow the supportive influences and positive elements of your Spell to act very quickly and enables you to be open and ready to receive your desired outcome.
---
The History of Spell Casting
Through the ages and within every culture older wise women have passed down their knowledge and skills of healing herbs, medicinal plants, phases of the moon and sun, the alignment of the stars and other natural phenomenon to younger generations.  

The crafting of ingredients, coupled with prayers, rhymes or chants (Spells) were sent out to the Universe to increase abundance, to bring love, to aid fertility and for protection.

I possess the knowledge, skill, expertise and experience to successfully cast Spells that work with the Universe to help you with your desires.

I am an experienced Spell caster of 40 years and have a wide knowledge of herbs, oils, crystals and other ingredients, their qualities, their energies and how to use them successfully.

---
Guarantee
I personally guarantee that I will give a 100% effort using all my expertise and experience and do my utmost to cast a successful Spell to get the real results you want.

Your Spell will be cast in love and light, with harm to none and abiding by the Law of Attraction. It cannot backfire and does not bend the will of anyone.

The moment I cast a Spell for you it immediately begins working on your request!

Your personal and individual Spell will be formulated, personalised and expertly cast by me using the relevant and appropriate ingredients to aid speedy manifestation.

I keep my dealings with you completely private and confidential.
Your e-mail address and information is totally secure.
---