Are Black Cats Unlucky or Lucky?

Why are black cats unlucky? But are black cats lucky or unlucky? Here you'll find good luck and bad luck folklore superstitions about black cats.
Are black cats lucky or unlucky then? This is a question that has perplexed many people who study the cultures and folklore superstitions of differing traditions.
---
Are Black Cats Unlucky?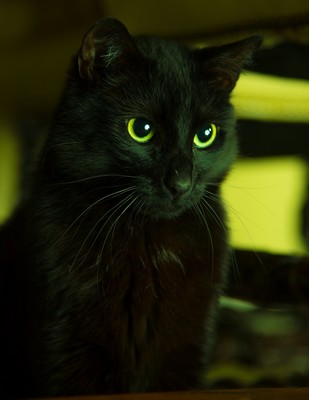 It is believed that if a black cat crosses your path it is considered to be unlucky. If you see it from behind then further bad luck will befall you.
Many believe that if a black cat is seen at a funeral procession it can mean another imminent death will occur in the family.
It is considered a bad omen for a black cat to be in the presence of a sick person, as they are likely to die.

In Britain and Ireland the answer is a definite yes that they are lucky. They are seen as an extremely lucky omen and are welcomed as a sign of good luck to come.
In other countries and cultures the opposite belief is held and the black cat can be seen as incredibly unlucky.
Unfortunately black cats seem to have low adoption rates from animal shelters. And some black cats are destroyed because they cannot find a home. It is believed that potential adopters of cats think black cats are sly or sneaky.
I once adopted a beautiful jet black cat that I named Spider. He had green eyes and was friendly, loving and devoted. I loved that cat so much and the joy he brought to me and my family was priceless. So I urge anyone who wants to adopt a kitten or cat to go for a black one.
---
Are Black Cats Lucky?
In ancient times cats were animals to be revered and in Ancient Egypt the humble cat was worshipped as a sacred animal. The Romans also held the cat in high regard and introduced cats as pets throughout Europe.
But as Christianity spread throughout Europe and pagans, wise women and adherents to other belief systems were persecuted; the black cat also saw a downturn in its luck.
Vulnerable women became the easy target for religious fanatics who wanted a scapegoat to explain the woes of the world. During the Middle Ages they were accused of witchcraft and were the victims of torture, hanging, burning at the stake and drowning.
These same women often kept cats as companions. Cats, and in particularly black ones, (deemed the colour of evil) were seen as "Witch's Familiars" or partners in crime to the accused Witch, and the poor animal suffered similar fates to those of their mistresses. In Witch trials, ownership of a cat was taken as evidence of witchcraft and was all the proof needed to condemn both the woman and the cat to a terrible fate.
Many believed that witches could shape-shift into black cats up to nine times. The Witch in cat form could then go unnoticed in people's homes and businesses and cast magic spells upon them.
If you think about the stereotypical image of a Witch, she often is accompanied by a black cat.
But the humble cat redeemed itself as controller of vermin during the Great Plague that swept throughout Europe. The cat, and in particular black ones, came to be seen as a very lucky omen.
Good luck superstitions surrounding the black cat sprung up. To have one as a ship's cat ensured the safety of the sailors on board. Similarly, wives of fishermen who kept cats that were black were assured the safe return of their husbands, despite often perilous sea conditions. Newly weds were often given a black cat to bring them luck for their future together.
Today the symbol of a black cat is often connected with the feast of Halloween and to the Wicca religion and is considered extremely good luck to have a black cat cross your path.
---
Increase Your Good Luck!
All black cats are lucky but the luckiest type is said to be female, completely jet black with black whiskers and green eyes. If you come across a cat such as this, repeat this rhyme and good luck is sure to come your way.
Dearest Queen I bid you good day
Bring me the best of luck and send it my way!

---
Have a Good Luck Spell Cast!
If you want to change your bad luck to good luck, then have a Good Luck Spell cast by me – Alizon. I am an experienced, expert White Witch and Spell caster and will use all my knowledge and expertise to cast your Good Luck Spell.

Powerful Good Luck Spell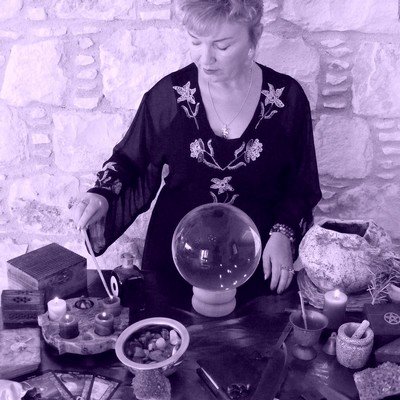 Cast within 24 hours by Alizon, an experienced White Witch and Spell Caster.
A powerful Good Luck Spell Ritual to manifest money and wealth for you.
PRICE
From $50

AFTER YOU HAVE PAID
Click Here
to send me your details
I will need your full name and date of birth
Within 24 hours I will email you with confirmation and more details

When purchasing this service from me you are assumed to have read my Terms and Conditions
---
In addition to Casting your Spell, I'll also Cast a
FREE

Aura Cleansing and Curse Removal Spell
This FREE Spell Ritual will help remove any negativity, Curse, Hex or other impediment that might have infected you and blocked or hindered your wishes, goals and happiness in the past.

Ridding negative energy is very important as it can be very damaging and toxic and cause all kinds of bad luck. It can prevent you living the kind of life that you most desire.
This FREE Spell will rid you of any curses, hexes, being the victim of the evil eye or general bad luck.
I will cast this FREE Spell on your behalf to clear any negative energies swiftly and allow the supportive influences and positive elements of your Spell to act very quickly and enables you to be open and ready to receive your desired outcome.

---
Are you Cursed with Bad Luck?
Whenever I Cast a Spell for someone, I also cast a FREE Aura Cleansing Spell, often referred to as a Curse Removal Spell.
Many who seek my help feel the weight of bad luck holding them back. They sense negative energy surrounding them, and some believe they're cursed. But fear not, my FREE Spell destroys that barrier and opens up the ability to receive blessings and good fortune.
There are two ominous reasons behind your continuous misfortune and bad luck, preventing you from living the life you desire. These are by having a curse placed upon you and/or having a weak or damaged Aura.

Being cursed, hexed or the victim of the Evil eye, Voodoo Magic, Black Magic or a Generational curse that is passed on through family ties will have serious consequences to your health, wealth and happiness, and your ability to achieve your goals.

Being cursed is the number one reason for continuous bad luck that plagues your life. Problems with money, sex, relationships and health can all be the result of a curse placed on you. And having a curse upon you will radically and drastically damage your Aura.
---
Have you a Weak or Damaged Aura?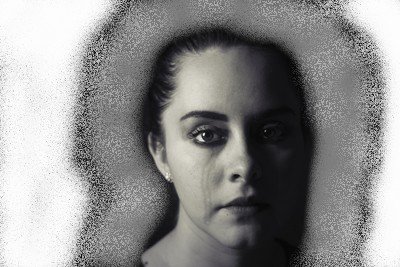 Your Aura is of course the invisible energy field that surrounds and protects your body from negative energy, negative forces and negative entities.

Everyone is born with an Aura that is bright, vibrant and extremely protective. But overtime and due to stressful and sometimes traumatic events the Aura becomes weaker. It becomes dark, dull and ineffective when you experience emotions such as grief, fear, worry and anguish. Experiencing surgery, damage to bones or organs, illnesses, bacteria or viral infections, poor sleep, chronic pain, chronic fatigue and traumatic events also damage the integrity of your Aura.
Basically, the more historic stress and trauma you have suffered and the more anxiety and depression you experience, the more damaged your Aura becomes.  

A weakened Aura causes an immense amount of negative energy to damage your soul, heart and mind. Without intervention this naturally leads to a depressed spirit, which makes living a free and joyful life almost impossible. Your sleep patterns are affected and a decline in your health is inevitable.

Everything seems bleak to you and life is very difficult and stressful. Hypersensitivity to stress leads to an increase in anxiety and depression, which in turn causes immeasurable harmful emotions and negative energy.  This vicious cycle of stress, anxiety and depression leading to negative energy that further weakens your Aura needs to be broken. Your damaged and weakened Aura needs to be restored to a vibrant state. I can do this for you.

That is why with every Spell I cast I also perform a FREE Curse Removal Ritual and FREE Aura Cleansing. And this is why my Spells are so popular and successful.

This will allow you to be free from the bad luck, once and for all! You can begin to live the kind of life you have always wanted!

---
---
---
---
---
---
Positive energy is very important if you are to live an abundant and prosperous life and build up good karma. A great way to do this is by undertaking some charity work.
The Full Moon is Coming Soon...
September 2023
Here's your chance to Order your own Powerful Full Moon Spell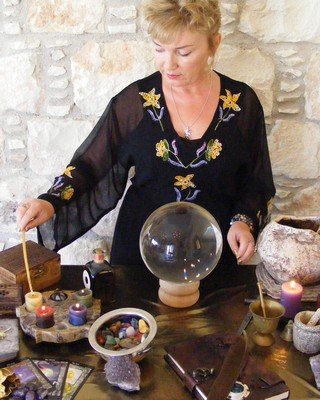 A Full Moon Spell That Works


Have real Witch Alizon cast your Powerful Full Moon Spell on the upcoming full moon. A Full Moon Spell to manifest whatever you most desire!
Cast on the next Full Moon by Alizon, an experienced White Witch and Spell Caster.
---
Don't miss out on the coming Full Moon September 2023...
Your chance to change your destiny
You may want a Full Moon Spell to:
Allow money to flow to you
Enhance your sexual attraction
Allow a business or career to prosper and grow
Gain committed love & total faithfulness from a lover
Reunite with an ex lover
Become prosperous and successful
Change your bad luck to good
Or any positive purpose you may have
---
Alizon Psychic Reviews