Aquarius Personality Traits
Aquarius

Aquarius personality traits are characterised by a friendly nature, an independent and unconventional approach to life and an imaginative mind.
Aquarius is the eleventh sign of the twelve signs of the zodiac (Jan 21st - Feb19th). Aquarius is represented by the Water Bearer. Aquarius traits are developed by virtue of the fact that Aquarius is a Fixed Sign and comes from the Element of Air. The Fixed Signs indicate stability, reliability and patience, whereas the Element of Air denotes strong communication skills, a clever mind, vision and imagination. Thus Aquarius traits are an interesting combination.  

Aquarius Traits
Developing and maintaining friendships is very important to the Aquarian. Forming a friendship with an Aquarian will often mean a friendship for life and their loyalty is second to none. Altruism is a big part of the Aquarius personality and they will literally do anything for a friend in need, a cause they are passionate about or those less fortunate.
Aquarius traits also include imagination and creativity, which many turn to their advantage in the way they earn their living. Their intelligent mind and ability to "think outside of the box" lead many to top positions as scientists, planners, architects, engineers and IT specialists.

Aquarius Qualities
Aquarius qualities include resourcefulness, independence and progressiveness.
Aquarians are renowned for their unusual, unconventional and Avant-garde approach to life. 
Aquarians are natural leaders and with their innate vision and people skills can command a strong following of admirers and supporters. And because of these Aquarius qualities they often create and lead organisations, usually with a humanitarian and altruistic element.  

Shadow Aquarius Traits

The dark Aquarius traits can include stubbornness, unpredictability and holding grudges for too long. Aquarians often get bored very easily and lose focus and direction. They are often accused of being cold, distant and detached with an unwillingness to form close intimate relationships.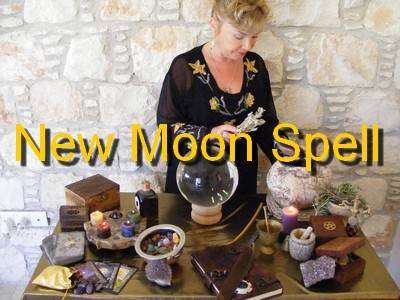 Don't miss out on the coming New Moon May 2022...
Your chance for a fresh start:
You may want a New Moon Spell to:
Attract a new love into your life
Begin a fresh start with an ex-lover
Commence a new beginning in your career
Create a new successful business
Manifest a new period of abundant wealth and prosperity
Bring positive good luck for lottery wins and gambling
Enable a completely fresh start in your confidence
Or any positive purpose you may have