Affirmations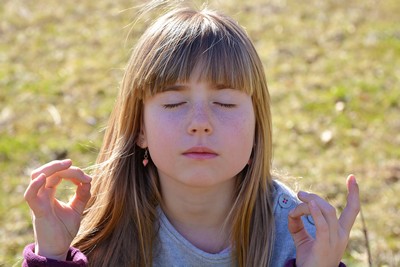 Affirmations and positive thinking work by attracting energy and focusing it with the subconscious mind to manifest change. I strongly believe this and we have unlimited power to change the world around us, to create the life we want, to draw towards us positive and beneficial events, experiences and people.
Similarly, we can also draw towards us negative destructive events, experiences and people. This is the basis of the Law of Attraction.
Many of us use a negative terminology such as ' I am fat and unattractive', 'I don't deserve to be happy', 'I can't do that,' 'I am a failure', 'I'm plagued by bad luck', 'I'll never be happy'. These negative thoughts begin to infiltrate our subconscious minds and become a reality. Many of the difficulties in our lives come from our negative beliefs about others and ourselves.
Now is the time to change all that, as you begin using positive thinking and making positive affirmations. Affirming can be a major tool in drawing towards you positive changes in your life, whether it be in the form of personal change or bringing new people, things and situations into your life.
Affirmations are very powerful tools, so powerful in fact that they could seem to be magical. In fact, they are a kind of Magic. When you affirm, you are in effect sending out to the Universe a declaration or command. And although it may seem that only you are hearing the words, this is not so. These words go out to the Universe. This is the Law of Attraction.
Affirming works on many different levels. Affirming can affect your own and other people's conscious and unconscious levels. If you affirm and it involves others, you are in a way communicating with another person's higher self.
This is when things really start to happen, and results come quickly. The power of positive thinking and affirming is only limited by your personal conviction and belief that the affirmations are working. If the affirmations are only done half-heartedly, those are the results that will be received. But if you believe completely in achieving the aspiration stated in the affirmation, then it is almost sure to be achieved.
Begin then by using the powerful positive affirmations I've outlined, practice believing what you are saying for a few minutes, several times a day. After a while, these will become the way your body, mind and spirit respond to the challenges of everyday life.
If done regularly and with sincerity, you will soon be surprised by the changes you see starting to occur in your life. Once you intensely believe you can make positive changes in your life and accomplish your desires you must focus that intention, visualise the outcome, gather your strength, and send that vision outward to become reality.
If you decide to make use of daily affirmations in your life, be prepared for change. Remember what they say, be careful what you ask for, because when you affirm it can manifest quickly.
I've outlined some examples you can choose to take up. You can choose just one, several or all. Or create your own.

---
Daily Affirmations working with the Law of Attraction

Money and wealth come easily and constantly to me.


I have a constant flow of great ideas that increase my income and wealth


I feel free and self-assured because I am confident in everything I do


I am grateful for all the abundance in my life.


I choose to believe that I am worthy of love and all good things.


I am a loving human being. I am never harmful to myself or to others in thought, word, action or feeling.


I am aware that my dreams and hopes can and do create my reality. I choose to create a positive and abundant life for myself now.


I believe I am able to create a life filled with love, prosperity and good health, and I manifest this by being loving to others and myself at all times.


I am aware that the tools for my success are within me. I choose to be happy and successful in everything I do.
---
Expert Spell Casting of Spells That Work

If you want or need professional and expert help then I can help you.
This is your opportunity to have me Alizon, White Witch and Spell caster, personally cast your own powerful Spell.

My Spells are cast in love and light, with harm to none and do not bend the will of anyone. In this way you can be assured that all positive ways to allow you your heart's desire are sought out.
Spells that work with the Law of Attraction are known to be very powerful and enable your wish or desire to be sent to the Universe swiftly and effectively.
Having a Spell cast can bring miraculous results very swiftly and can literally change your destiny for the better.
If you have an interest in spirituality, are intrigued by astrology, fascinated by Tarot cards or captivated by Psychic abilities, then the next logical step is to look into the power of Magic.

Having a Spell cast is Magic you can believe in.

And even if you are slightly sceptical, uncertain or wary, powerful positive energies combined with expert Spell casting will soon have you convinced in the power of Magic.
---
New Moon Spell September 2022

AFTER YOU HAVE PAID
CLICK HERE to send me your details
Within 24 hours I will email your detailed Spell schedule
When purchasing this service from me you are assumed to have read my Terms and Conditions
I look forward to casting your Spell on your behalf. The moment I cast a Spell for you it immediately begins working on your request. After the Spell has been cast I will send you notification that I completed and cast your Spell.
---
Don't miss out on the coming New Moon September 2022... Your chance to change your destiny:
You may want a New Moon Spell to:
Attract a new love into your life
Begin a fresh start with an ex-lover
Commence a new career or business

Manifest a new period of abundant wealth and prosperity
Bring positive good luck for lottery wins and gambling
Or any positive purpose you may have