A Free Psychic Reading
With Alizon

Uncover What's Hidden - Discover What Awaits
With a Free Psychic Reading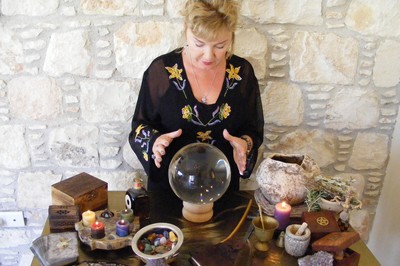 Feeling stuck? In search of clarity or spiritual guidance? Look no further. A Free psychic Reading will give you all the insight you need.

Everyone faces challenges and obstacles. A psychic reading can offer valuable insights into your current situation and show you what the future holds. As an introduction to my services, I am pleased to offer a free psychic reading that can act as a springboard to resolving any issues you may have. I am here to provide you with an insightful, accurate, and totally free Psychic Reading.
---
Why Choose Me for Your Free Psychic Reading?
Years of Expertise
With years of experience and an in-depth understanding of various divination methods, I provide readings that are not just accurate but incredibly enlightening.


Confidentiality is Key
Your secrets are safe here. Every reading is 100% confidential, so feel free to open up.


No Strings Attached
It's absolutely free. Get quality psychic advice without burning a hole in your pocket.


Rituals & Spells Tailored for You
Sometimes guidance isn't enough. That's why I also offer personalized spells and rituals to help you overcome whatever obstacles life throws your way.
---
How Does it Work
Fill out the Form: Provide some basic information about yourself. The stars can't align if they don't know where to look!


I'll be asking for a photograph. When I confirm your request, I'll ask for a photo. I need to check your Aura to get a complete holistic picture of your situation.


Receive Your Reading: I'll conduct a comprehensive psychic reading and email you the details.


Discover Your Path: Use the insights from your free reading to navigate life's challenges and opportunities.
---
What Can You Expect
Love & Relationships
Discover details about your love life. Are they 'The One' or just another life lesson?
Career & Money
Worried about your financial future? Let's see what the Universe has planned.
Health & Wellness
Mind, body, soul—get a 360-degree insight into your well-being.
---
The Alizon Advantage: Spells & Rituals
Need more than just advice? Alizon can guide you through personalized rituals and spells to help you tackle those stubborn issues. Turn your life around with spells for love, wealth, healing, and more.
---
Ready to Reveal Your Future?
Taking the first step toward clarity has never been easier or more accessible. Experience the transformative power of a Free Psychic Reading with me, Alizon.
Fill out the Form below to get started.
I'll get back to you to confirm I'm on the case. 
Check your email for your detailed reading.
Get actionable advice and tailored spell suggestions.
So what are you waiting for? Your future won't wait. Neither should you.
---
To perform this Spiritual Reading, it's crucial I tune into your energies and concerns accurately. Please answer these questions as best you can. I'll also use these details, and my Connection to you, to assess which methods of Divination to use to perform the Reading.
---
Complete These Details to Receive
Your Free Psychic Reading

Why These Questions?
Full name: To establish a spiritual connection.

Date of Birth: For astrological or numerological considerations.

E-Mail Address: I'll send your Psychic Reading to your given E-Mail address (please check carefully!)

Primary question or area of concern: Please describe the most pressing issue or question you have. This could be in the areas of love, career, family, health, etc. Also, include any Recent significant events and/or any specific people Involved such as the names or descriptions of significant individuals related to your questions so I can offer more targeted insights.

Consent and confidentiality:
This clarifies that all information shared between us will remain confidential and that you are open to receiving guidance.
Photograph: To complete the Reading, I'll need a photo (I'll ask for this via email when acknowledging your request for your FREE Psychic Reading.)
---
Testimonials
"Alizon's readings have been a game-changer for me. I finally have clarity and a game plan." - Sarah from the UK.

"I didn't believe in psychics until I tried Alizon's free reading. Now, I'm a regular customer!" - Mike from Ireland

Start Your Journey to a Brighter Future Now!
Get your free psychic reading today and step into a life filled with possibilities.
---
Some Divination Methods Used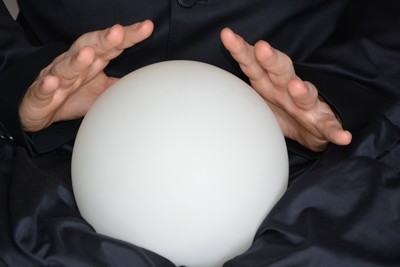 Various methods can be used when conducting a Free Psychic Readings. Which are used depends on each individual case-by-case basis and the particular area of spirituality that needs to be focused on.
Here are some commonly used methods:
Tarot Cards: This involves interpreting cards drawn from a tarot deck to give insights into a client's past, present, and future circumstances.
Oracle Cards: Similar to tarot but usually less structured, oracle cards can offer divine guidance and deep personal insights.
Astrology Charts: By using a client's birth information, you can create a natal chart that provides detailed insights into their personality, tendencies, and possible future events.
Numerology: Based on the study of numbers and their cosmic vibrations, numerology can offer insights into a person's characteristics and life path.
Runes: Casting runes can provide a different type of insight, more commonly associated with Norse mythology and traditions.
Crystal Ball or Scrying: This is a more traditional form of divination, requiring a lot of skill and often used for more general readings.
Psychometry: This involves picking up information from objects by touch. It often requires a personal item from the client.
Mediumship: Communicating with spirits or deceased loved ones can offer comfort or insights to those seeking closure or answers.
Palmistry: Reading the lines and formations in the palm can provide information about life paths, significant events, and personal qualities.
Tea Leaf Reading: Also known as Tasseography, this involves interpreting patterns left by tea leaves in a cup after the liquid has been consumed.
Aura Reading: By interpreting the colors and energy fields around a person, you can offer insights into their emotional and spiritual states.
Channeling: This involves acting as a medium through which higher spiritual beings or entities communicate messages or wisdom.
I Ching: An ancient Chinese method of divination that involves casting a set of coins or sticks to produce a hexagram, which is then interpreted.
Remote Viewing: This involves 'seeing' or gathering information about a distant or unseen target through extrasensory perception.
Spirit Animal Guides: Identifying a client's spirit animal can offer them insights into their life path and challenges they may face.
Each method requires its own set of tools, skills, and preparatory work, not all will be used in any individual Reading.
I still strongly believe that for serious issues involving difficult choices, complex situations or fears about the future need specific and direct intervention. And I do this by Spell Casting
Mental health is so important to wellbeing and can be difficult to identify and treat. NAMI is the National Alliance on Mental Illness, the nation's largest grassroots mental health organization dedicated to building better lives for the millions of Americans affected by mental illness.
MIND is the UK equivalent.

---
The NEW Moon is approaching!
Get your New Moon Spell for September 2023

D
on't miss out on the coming New Moon September 2023... Your chance to change your destiny:
You may want a New Moon Spell to:
Boost your Ancient Magical Chants

Attract a new love into your life
Begin a fresh start with an ex-lover
Success with any new project, enterprise or relationship

Commence a new career or business

Manifest a new period of abundant wealth and prosperity
Bring positive good luck for lottery wins and gambling
Or any positive purpose you may have
---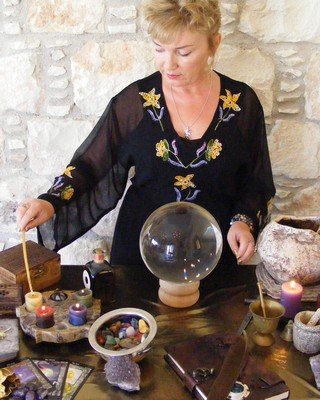 A New Moon Spell That Works


Have a New Moon Spell cast by a real Witch on the upcoming New Moon. A New Moon Spell to manifest whatever you most desire!
Cast on the next New Moon by Alizon, an experienced White Witch and Spell Caster.
---