RIP Messages

Send your RIP Messages to passed loved ones via leading Psychic Alizon. She can pass your messages of love to the Other Side and let your loved ones know how much they mean to you. 
When a person dies the essence of their energetic spirit has to align with the vibrational frequency of the Spirit Realm. This can be very difficult if the deceased person suffered trauma before passing.
Whatever the reason for death everyone needs to transition from their attachment to their physical body and progress into their Spiritual body of energetic essence. And it is this energetic essence that I can resonate with.
Connecting you to you passed loved ones is a great privilege for me. With my innate psychic sensitivities I am able to send your loving messages directly to the Spiritual Realm.
I have always maintained that when people die there spirit should be respected and allowed to rest in peace. And this is why I will not pass any messages from the Spirit Realm to people here on earth.
What I can and will do is send your personal RIP Messages to the 'Other Side' to those you love who have passed away. Your communication in loving memory will allow your passed loved ones to receive your final messages so that they are able to rest in peace.
There is often so much that needed to be said but time, circumstances and suddenness might have prevented you from speaking out your true feelings and emotions.
Now, you have the opportunity to send your message directly to your loved ones who dwell in the Spirit Realm.
When you think about your passed love ones the emotion you experience is sent into the Universe as energy. And it is this energy that needs to align to the essence of their energetic spirit, so that you can communicate with your deceased loved ones. I can help with this. 

Receiving Signs from Passed Loved Ones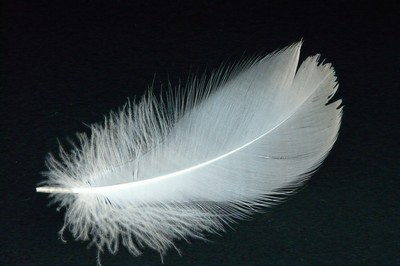 When a loved one reaches out from the Spirit world they often use signs from nature to help them with communication after death.
You will see physical signs that your message has been received in the form of animals, birds, insects, plants or trees.
White feathers are a common symbol that a loved one that has passed has a message of love for you. Many people believe that white feathers are messages from the Angels to bring you comfort.
The Robin, for example is often the messenger of peace, love and reassurance from someone who has passed away. Other striking birds such as white doves or red cardinals are also associated with connections to the Spirit Realm and offer comfort and encouragement that things will get better.
Having white butterflies fly around you is often a sign from a loved one that has passed that they are watching over you and letting you know that they are OK and are free of pain and suffering.
Finding new shiny silver coins is a sign from the other side that your passed love one is protecting you.
Sun shining on a puddle is often considered as a sign from a deceased loved one that you are being looked upon and guided.
If while out walking you come across an unusual white stone or pebble that stands out to you, pick it up and keep it. A white stone or pebble represents peace, love and protection.
If a pure white cat crosses your path, you can be certain that someone from the other side is trying to get your attention to let you know you are loved and protected.
Rainbows have always been associated with messages from the heavens. Rainbows can deliver messages from the Spirit Realm with double rainbows symbolising peace, love and protection.
Seeing real flowers or prints upon fabric or clothing such as Sunflowers indicates that a message of encouragement to be happier and smile more is being offered from the afterlife. Roses too, particularly white roses represent peace and protection.
On the evening of a New Moon, look upwards towards the heavens and the star that twinkles towards is letting you know that you are loved.
Other Signs from Passed Loved Ones
You may be made aware of the presence of a passed loved one in the form of electrical disruption. Because electricity is an obvious form of energy, it can easily be manipulated by someone who has crossed over. Their essence of their energetic spirit can readily align with electrical appliances. You may notice lights flicking or interference with the TV or radio.
This type of electrical manipulation is often a sign that you are being watched over and protected.
Rather than physical signs form the Spirit Realm such as birds, flowers or rainbows, you might receive communication via your sense of smell.  You may unexpectedly smell the perfume they used, or the aroma of their favourite food. Catching a whiff of a once familiar scent is a sign that you are not alone.
Noticing repeated number patterns is usually a very convincing sign that a passed loved one is trying to get your attention. The numbers 111 and 1111 are known to be messages from the Angelic Realm. The numbers 333 and 3333 are also related to messages from the afterlife.  You may notice other number patterns and combinations popping up in your life such as an anniversary or birthday date.
Here you can submit your RIP messages  to have me perform a personal Free RIP messages ceremony for you, completely free of charge.
Please complete the form below if you want me to send your RIP messages to your passed love one.
Once you have completed the form I will speak aloud your message in my RIP messages ceremony held each night at around 8.00pm GMT. You are welcome to light a candle at that time so that your love is acknowledged by the Universe and your message is received in the Spirit Realm. 
---
Complete and submit your details for your FREE RIP Messages.

---
---
Positive energy is very important if you are to live an abundant and prosperous life and build up good karma. A great way to do this is by undertaking some charity work. 

The NEW Moon is approaching!
Get your New Moon Spell for September 2023

D
on't miss out on the coming New Moon September 2023... Your chance to change your destiny:
You may want a New Moon Spell to:
Boost your Ancient Magical Chants

Attract a new love into your life
Begin a fresh start with an ex-lover
Success with any new project, enterprise or relationship

Commence a new career or business

Manifest a new period of abundant wealth and prosperity
Bring positive good luck for lottery wins and gambling
Or any positive purpose you may have
---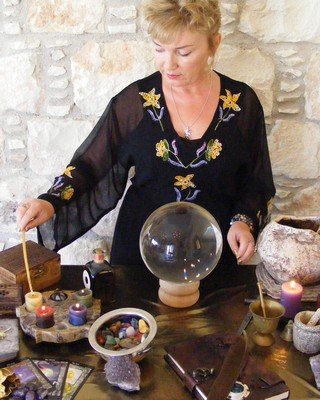 A New Moon Spell That Works


Have a New Moon Spell cast by a real Witch on the upcoming New Moon. A New Moon Spell to manifest whatever you most desire!
Cast on the next New Moon by Alizon, an experienced White Witch and Spell Caster.
---