333 Angel Number Meaning
333 Angel Number Meaning. The meaning of the Angel Number 333 explained. Using the 333 Angel Number to manifest whatever you most desire in a 333 Ritual.
This is a 333 Ritual cast by me, Alizon, experienced Witch and expert Spell caster for you to attract and manifest your heart's desire. Whatever dream you have for your future can come true with the power of potent Magic, the Law of Attraction and the 333 Ritual.

With this 333 Ritual, which is performed over 33 days, you get 3 wishes or desires to manifest.

333 Angel Number Meaning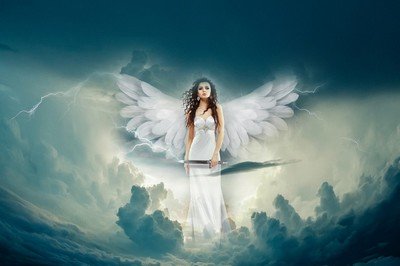 The Angel number 333 indicates that you should be relying on your gut feelings when making difficult decisions and much needed changes. The number 333 is a powerful indication that joy, happiness and bliss is just around the corner for you. You must trust your intuition and go with the flow. If it feels right it is right.
Take any opportunity to increase your positive energy and raise your vibrational frequency. Seeing the number 333 often is a sure indication that you are beginning to be attuned to the Law of attraction and are about to manifest the three main wishes you want for yourself.
The number 333 also represents the mind, body and soul reaching prime potential for manifestation. 
---
The 333 Angel Number Meaning has the vibrational frequency of 3 amplified 3x3x3 which of course increases the power and magnitude of the vibrational frequency. This very high vibrational frequency equates to the positive energy needed to manifest. This can be manifesting whatever you most desire.
Seeing the Angel number 333 often signifies that your Angels are guiding, protecting and working with you so that your true potential can be fulfilled. The message from your Angels is a very positive one and you are headed for the manifesting of whatever you most desire.
This can be a new love in your life – a true soul mate connection, so that you can share a wonderful, balanced and loving relationship together. And/or it can mean the manifestation of money – enough for you to truly live a life filled with freedom. Freedom from worry, freedom from debt and freedom to live your life in the way you truly deserve.
When you see the Angel number 333 at least 3 times in any one week it means that you are very close to receiving the abundance you are looking for. The very number 333 indicates the harmonious relationship between your mind, body and spirit. It shows you are at a stage in your life when your true destiny will be revealed to you.
So whatever the Universe deems as best for you will manifest in abundant ways.
When you keep seeing the Angel number 333 or 3333 the Angels are sending a message to you to use your incredible creativity to manifest joy, happiness and success in your life. Look for guidance from older women in your life –their care, kindness and experience will be of real benefit to you.
When you keep seeing the Angel number 333 it shows that your intuition is growing and psychic sensibilities are increasing. You are being readied for some form of spiritual awakening which will lead you down a path of understanding, enlightenment and knowledge.
Another interpretation of the Angel number 333 or 3333 is that your prayers will be answered and that you will achieve the ambitions you have. This could be in terms of fertility and having a baby, career change or wealth accumulation. You could fulfil all the dreams you have to improve your life, health and happiness.
---
What Happens During the 333 Ritual?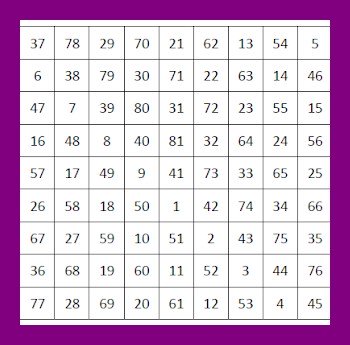 On the day I begin your 333 Ritual I will use a Kamea.

A Kamea is a Magic Square with numbers associated with a celestial body. The Magic Square, or Kamea, that I use is associated with the Moon.
In ancient tradition, the Kamea is used to generate a pattern of numbers connected by lines. The letters of your name are converted to numbers and lines are traced upon the Kamea producing a unique pattern, which translate to your Life Path.

The first step is to pre-prepare your personal Sigil (your magical signature, derived from the numerological correspondences to your name).
---
Your Sigil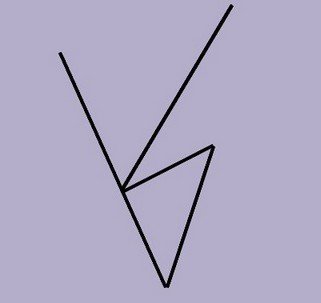 Above is an example of a Sigil
This Sigil is unique to you and is a very powerful and potent symbol of your Life Path. As a recipient of the Spiritual Number Ritual 333, you will be sent a copy of your Sigil, so you can use it as your own unique and powerful Symbol of good luck.
Following the crafting of your unique Sigil:
I will invisibly inscribe your Sigil into the air using the smoke from an incense stick.
I will then call upon the elements of Air, Fire, Earth and Water. I call upon the Elements to allow you to be attuned to them. Being fully aware and in tune with the Elements allows you to balance yourself, your qualities, your emotions, your reactions and interconnections with others and yourself. In this way you will become in unison and can master the Elements and wield their energies more effectively.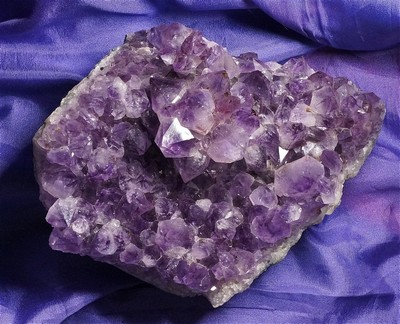 I will then place an Amethyst Crystal cluster onto a copy of your Sigil as a receptor for the Moon's energy. I leave the Amethyst upon it overnight. It is a combination of the Amethyst's cleansing and healing vibrations, your personal Sigil representing your energies, the power of the Elements and the Moon's potent power that will allow the elements to combine and your deepest desires to manifest.  
I repeat this process each day of the 333 Ritual.
As each day passes, you may feel a little different. This usually manifests itself in feelings of elation, peacefulness or enthusiasm for your day ahead. You will be inspired with intuitive ideas via the element of Air, you will be motivated to take positive action on these ideas via the element of Fire, you will take the practical steps to achieve these actions via the element of Earth and be emotionally satisfied with the results you achieve via the element of Water.
This is the true 333 Angel Number Meaning.
---
Your 333 Ritual
$333
With the 333 Ritual you can send me your 3 requests for manifestation of your 3 most important desires.  This could be related to love, money, success, health, protection etc. After you have made payment just complete the form below with your 3 wishes or desires. This is a unique ritual that is performed by me over 33 consecutive days.
Whatever you desire can manifest because of the unique 333 Ritual I perform.  So take a moment to think about what you most desire to manifest in your life.
So you could choose 3 different areas of your life that you need help with. This could be for your love life, your career success and to manifest money for example. Whatever your 3 wishes are, I can include them in your unique 333 Ritual.
After 33 days have passed I will contact you with confirmation.

When purchasing this service from me you are assumed to have read my Terms and Conditions
---
Positive energy is very important if you are to live an abundant and prosperous life and build up good karma. A great way to do this is by undertaking some voluntary charity work.